Sponsored by Tor Teen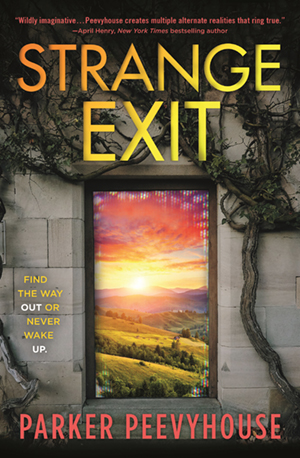 Seventeen-year-old Lake spends her days searching a strange, post-apocalyptic landscape for people who have forgotten one very important thing: this isn't reality. Everyone she meets is a passenger aboard a ship that's been orbiting Earth since a nuclear event. The simulation that was supposed to prepare them for life after the apocalypse has trapped their minds in a shared virtual reality and their bodies in stasis chambers.
No one can get off the ship until every passenger is out of the sim. It's up to Lake to help them remember and free them before their failing ship kills everyone.
Hey YA Readers!
It's time for another roundup of this week's YA news, new releases, and all things YA book talk.
Before we dive in, though! If you're looking for another bookish podcast to add to your listening, you'll want to try out Novel Gazing, our brand new, all things literary fiction, show. We just launched it, so you can brag about knowing it before anyone else.
And if you missed the memo about Hey YA going weekly (!), guess what? Hey YA is going weekly, so you'll get to hear full shows one week, then a short show the following.
Now, onto the meat of this week's YA talk!
This Week's YA News and Talk
This Week's New YA Book Releases
Don't miss out on some of these fabulous books which released this week. Books with a "*" are ones I've read and recommend. The second week of the month tends toward being a quieter release week, and this list reflects that.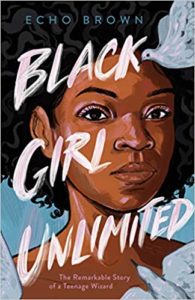 *Black Girl Unlimited by Echo Brown (I raved about this one on this week's episode of "All The Books").
*Blanca and Roja by Anna-Marie McLemore (in paperback)
The Conference of the Birds by Ransom Riggs
Dark and Deepest Red by Anna-Marie McLemore
Echoes Between Us by Katie McGarry
Infinity Son by Adam Silvera
Inventing Victoria by Tonya Bolden
Lucky Caller by Emma Mills
Me and Mr. Cigar by Gibby Hines
Say Her Name by Zetta Elliott
Strange Exit by Parker Peevyhouuse
A Thousand Beginnings and Endings edited by Elsie Chapman and Ellen Oh (in paperback)
*We Set The Dark on Fire by Tehlor Kay Meija (in paperback)
This Week at Book Riot
Over on site this week…
---
Thanks for hanging out again this week, and we'll see you on Monday with a really special guest newsletter from a mega-selling, you-know-who-they-are author of YA thrill rides.
Until then!
— Kelly Jensen, @heykellyjensen on Instagram and editor of (Don't) Call Me Crazy and Here We Are. Psst — you can now also preorder my upcoming August release, Body Talk: 37 Voices Explore Our Radical Anatomy!