Hey YA Readers: Let's talk mental health today.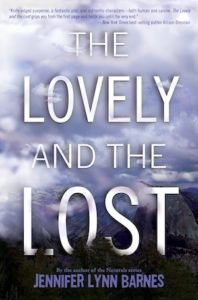 "What's Up in YA?" is sponsored by Disney Publishing Worldwide, publisher of The Lovely and The Lost.
High-octane suspense meets survival epic in this young adult thriller about a missing girl, a teen with a twisted past and an unconventional family with an unconventional family business—training search and rescue dogs.
---
May is Mental Health Awareness Month, which means it's a great month to highlight some of the recent YA books that bring in mental health. Long-time readers know that mental health is a passion of mine, as a person with anxiety and depression, as well as editor of the YA anthology (Don't) Call Me Crazy: 33 Voices Start The Conversation About Mental Health, which came out last fall.
As the conversations around mental health continue to happen more frequently — that's in no small part to today's young people being more open than past generations, even though there is no question the discussions are still highly stigmatized — it's refreshing to see how the various challenges people have with their minds emerge in books.
Below are a few of the YA books I've read this year that include a mental health thread in some capacity. This isn't comprehensive, and I'll revisit this list later this year to add more to it. Note that all of these deserve requisite trigger warnings because they take mental health and illness head on.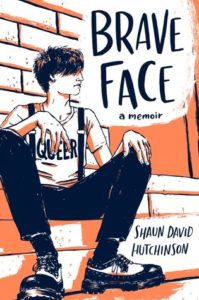 Brave Face by Shaun David Hutchinson: This memoir, out later this month, follows Hutchinson's teen years as he began to discover his sexuality, as well as what it's like to live life with depression. Add this to the list of YA authors being raw and vulnerable about their own growing up.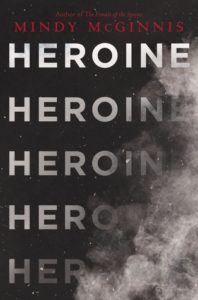 Heroine by Mindy McGinnis: Two softball players are involved in a car wreck, and when one of them develops an addiction to the opioids prescribed to her for pain management, their friendship — as well as her whole career in softball and in high school — begins to fall apart. Powerful, timely, and compassionate in terms of where, how, and why addiction can happen.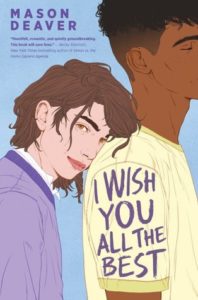 I Wish You All The Best by Mason Deaver: When Ben comes out as nonbinary to their parents, they're kicked out of their home and reach out to their sister who they haven't seen in over ten years. As Ben begins integrating into a new school, they have to decide who they'll share their identity with, as well as come to terms with their tumultuous family history. Ben struggles with anxiety openly, with medication, as well as with a therapist.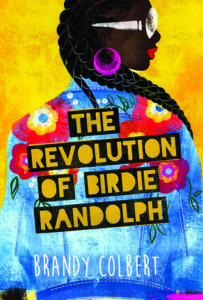 The Revolution of Birdie Randolph by Brandy Colbert: Out in August, one of the big themes through this book is how alcoholism can impact families and relationships within them, and how alcoholism is a disease that can be wretched to work through. Written in Colbert's signature thoughtful, moving style, this is a book that readers will be talking about for a long time.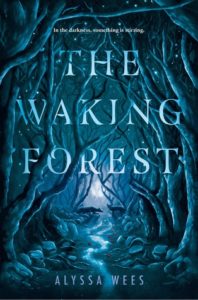 The Waking Forest by Alyssa Wees: It was so pleasantly surprising to see a non-contemporary book take on the topic of anxiety. In Wees's debut, a girl dealing with terrible dreams slips into them and discovers that everything she thought she knew about her life may not, in fact, be the truth. Throughout, she and other characters talk openly and honestly about living with anxiety.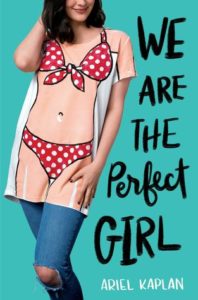 We Are The Perfect Girl by Ariel Kaplan: Kaplan's book offers therapy as a means of her main character not only better understanding her mental health, but discovering the challenges she's been dealing with all together. Main character Aphra struggles with body dysmorphia, but it's not until her therapist articulates it to her does she understand where many of her own motivations and behaviors come from. This book? It's funny. Really funny. And yet it doesn't shy away from this kind of big stuff, either.
The Weight of Our Sky by Hanna Alkaf: Set in the 1960s in Malaysia, Alkaf's debut offers a main character who struggles with obsessive compulsive disorder and carefully explores how her Muslim culture viewed mental illness like that during this period of time. Not only is the OCD palpable, but the look at how mental health perspectives have shifted over time also highlights how far we've come culturally — as well as how far we still have to go (and more, how we can offer respect and understanding to cultures that view mental health differently).
---
Thanks for hanging out, y'all, and we'll see you again later this week with some YA news!
— Kelly Jensen, @veronikellymars on Instagram and editor of (Don't) Call Me Crazy and Here We Are.