Hey YA Readers! Let's catch up on a ton of exciting YA news.
"What's Up in YA?" is sponsored by Tor Teen.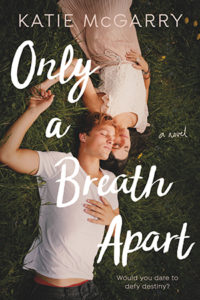 They say your destiny is carved in stone. But some destinies are meant to be broken. The only curse Jesse believes in is his grandmother's will: to inherit his family farm he must win over his childhood best friend, the girl he froze out freshman year. A fortuneteller tells Scarlett she's psychic, but what is real are Scarlett's dark secrets at home. She may be able to escape if she can rely on the boy who broke her heart. Each midnight meeting pushes Jesse and Scarlett to confront their secrets, but as love blooms, the curse rears its ugly head…
---
The world of YA news has exploded in great stuff since the start of the year.
Tour news!
Last summer, I asked some of the "What's Up in YA?" readers what they'd like to see here, and one of the answers was mention of YA authors who'll be on tour. Here's a peek at a few authors hitting the road soon across the US.
Recent Book Mail
Here's what has hit my mailbox recently. Listed top to bottom. Interesting to see not one, but two books, referencing birds in the title.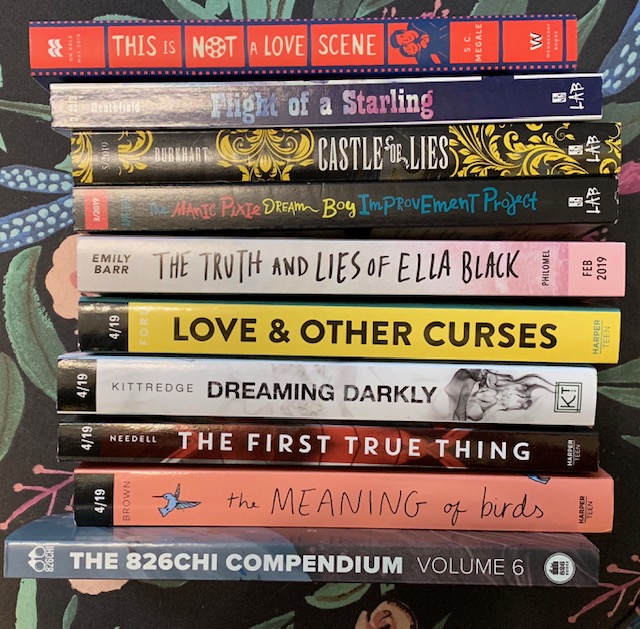 This Is Not A Love Scene by SC Megale
Flight of a Starling by Lisa Heathfield
Castle of Lies by Kiersi Burkhart
The Manic Pixie Dream Boy Project by Lenore Appelhans
The Truth And Lies of Ella Black by Emily Barr
Love and Other Curses by Michael Thomas Ford
Dreaming Darkly by Caitlin Kittredge
The First True Thing by Claire Needell
The Meaning of Birds by Jaye Robin Brown
The 826Chi Compendium (For some reason, I can't link to the newest volume, but this is to the previous).
Summer Scares!
I've mentioned before that there's a new, exciting reading program that's cosponsored by The Horror Writers Association, Book Riot, Library Journal, and United for Libraries. Winning titles were selected this week, and they'll be announced February 14 (your bloody-and-not-so-bloody Valentine's Day treat).
If you'd like to know more about the program (and those of you in libraries especially will want to since there's going to be so much great, free stuff for you!) and/or add some more horror to your TBR, you'll do well checking out the program's resource page and this interview Becky Spratford did with United for Libraries.
____________________
Thanks for hanging out and we'll see you again soon!
— Kelly Jensen, @veronikellymars on Instagram and editor of (Don't) Call Me Crazy and Here We Are.