Hey YA fans: Let's catch up with book talk!
"What's Up in YA?" is sponsored by Vesuvian Books.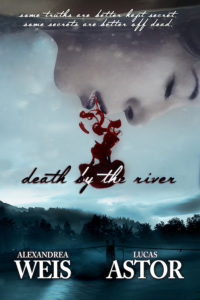 Beau Devereaux is the only child of a powerful family. Handsome. Charming. Intelligent. The "prince" of St. Benedict is the ultimate catch. He is also a psychopath. A dirty family secret buried for years, Beau's evil grows unchecked. In the shadows of the ruined St. Francis Abbey, he commits unspeakable acts. Senior year, Beau sets his sights on his girlfriend's twin sister, Leslie. Everything he wants but cannot have, she will be his ultimate prize. As the victim toll mounts, it becomes clear someone must stop Beau Devereaux. And that someone will pay with their life.
---
Grab your favorite beverage and settle in for some great reading about reading. You'll want your TBR handy, too, since chances are, you'll be adding to it.
Blast From The Past
It's weird to be writing a newsletter a week in advance of being out of the office for a week, so it felt appropriate to round up some older YA posts from Book Riot (…right?). Here's what we've been talking about in Septembers past.
Cheap Reads
These prices are current as of Wednesday, September 26. 🤞🏻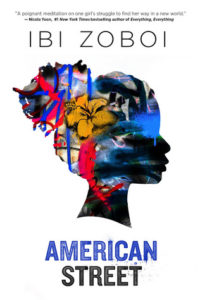 American Street by Ibi Zoboi, a wonderful read about immigrants, is $2.
Veronica Roth's Carve the Mark is $2.
Grab Heidi Heilig's The Girl From Everywhere for $2.
If you'd like to pick up a Benjamin Alire Saenz title, The Inexplicable Logic of My Life is $3.
Anna Godbersen's deliciously juicy The Luxe is $1.
Want a f/f romance read? Sara Farizan's Tell Me Again How A Crush Should Feel is $2.
Sports fans, pick up Carl Deuker's Gutless for $3.
Have you read The Book Thief? If you haven't and want to, grab it for $3.
Want a historical mystery to fall into? You'll want to try William Ritter's Jackaby, which you can snag for $2.
Tiffany Schmidt's A Date With Darcy — an adorable, nerdtastic read — is $3.
____________________
Thanks for hanging out and we'll see you again Monday!