Sponsored by Holiday House.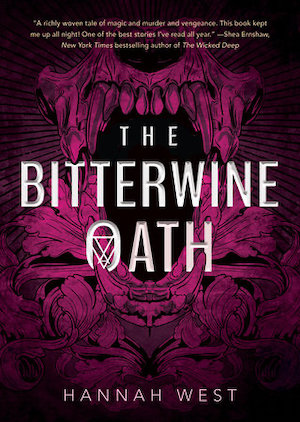 Southern Gothic YA meets supernatural true crime in this edge-of-your-seat novel from Hannah West. Every fifty years, twelve men are murdered in a small Texas town. Are the perpetrators the rumored sisterhood of witches? The evil that lurks in the shadows of the woods? Or a big coincidence? Can Nat save the boy she loves and end the cycle of violence for good?
Hey there holiday horror fans, I'm Jessica Avery and I'll be delivering your weekly brief of all that's ghastly and grim in the world of Horror. Whether you're looking for a backlist book that will give you the willies, a terrifying new release, or the latest in horror community news, you'll find it here in The Fright Stuff
Raise your hand if holiday shopping is NOT your forte. I have never had the knack for picking out gifts. Part of my struggle definitely has to do with a lack of shared interests with my family members, but if you're lucky enough to have a horror fan in your life to shop for may I make a few suggestions?
Mugs
Always good. Particularly if you wrap them up with a healthy supply of your giftee's favorite hot beverage. I mean, can you ever have too many mugs?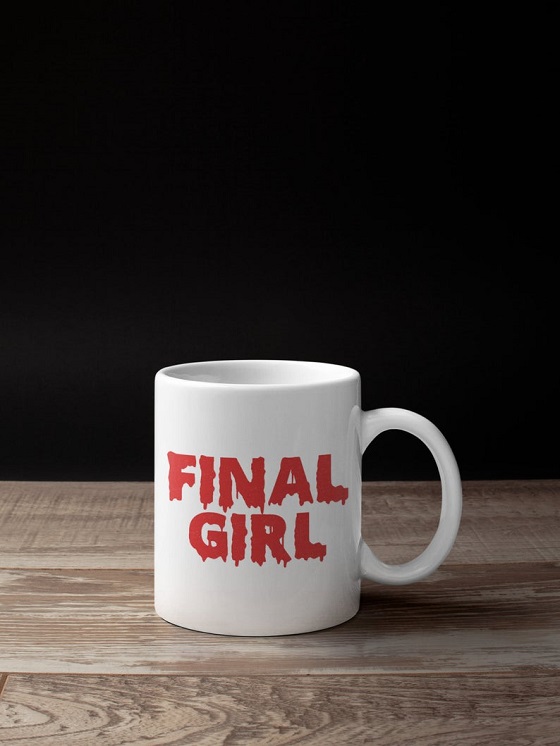 The quintessential gift for the caffeine or cocoa consuming final girl in your life. Even better if that final girl is you. It's 2020, we're all final girls, treat yourself.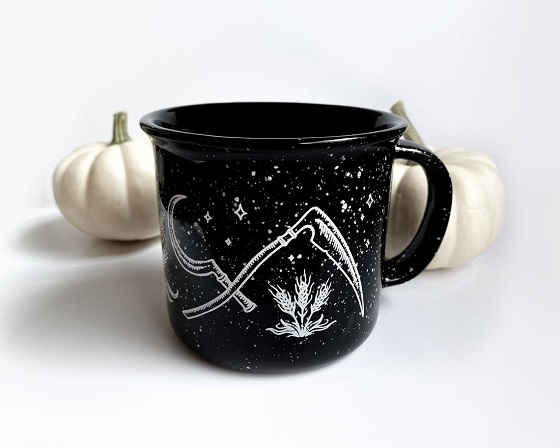 The Harvest may be over for the year, but the Harvest never really ends. A mug for the folk horror reader in your life! Mug nerd confession: I don't know why, but the campfire style mugs are straight up my favorite mugs in the whole world.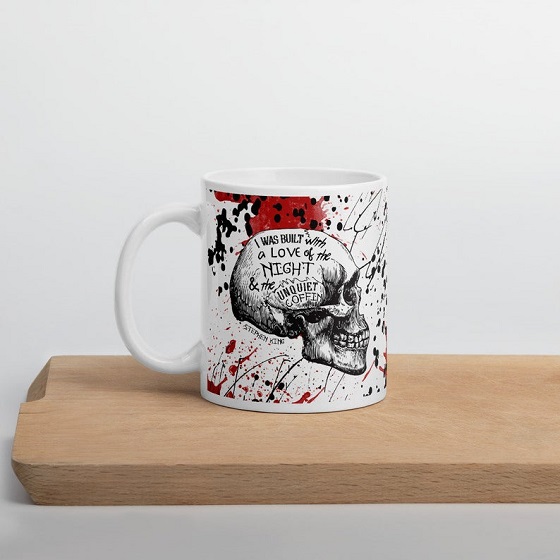 Ooooooooooooooh no. I may have to buy this one. It's so pretty. And that King quote is so good. I mean take a look at my apartment sometime – I love skulls. They're everywhere. But that is an exceptionally pretty skull and I love the way the quote is displayed.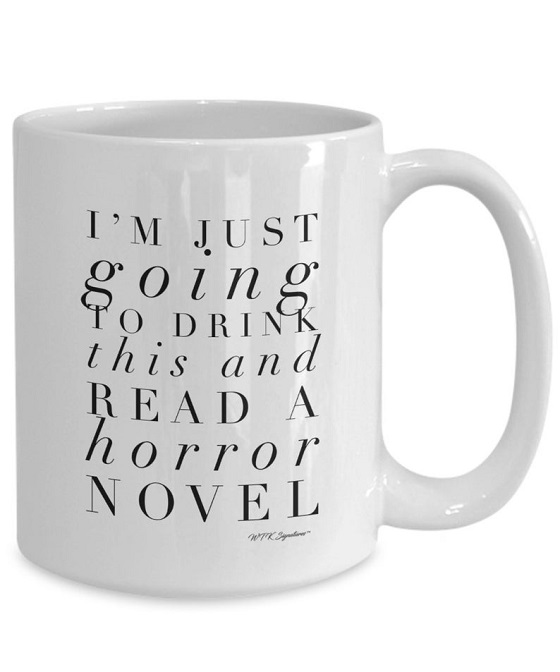 It's always good to warn people before they get between you and your morning coffee and reading time. And if they insist on ignoring your mug and intruding, well… you DID warn them.
Bookmarks
There is no bookworm I've ever met – me included – who has enough bookmarks. I mean one minute you have a whole stack, the next they're gone! It's like that goblin that steals your left socks also has a thing for bookmarks. Clearly the only explanation.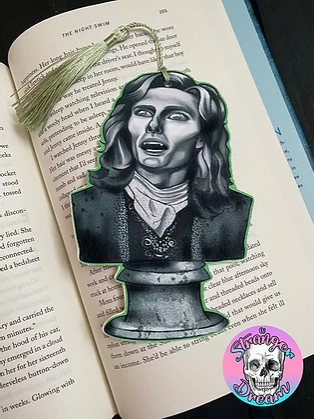 I have to send you off Etsy for this first one, because no one is as well known for gorgeous – and gore-geous – horror book marks as Karlee Patton of A Stranger Dream. The whole selection is worth browsing. Just feast your eyes on this gorgeous Lestat book mark! I can't live.
This is peak horror aesthetic. The line work, the colors, UGH so pretty.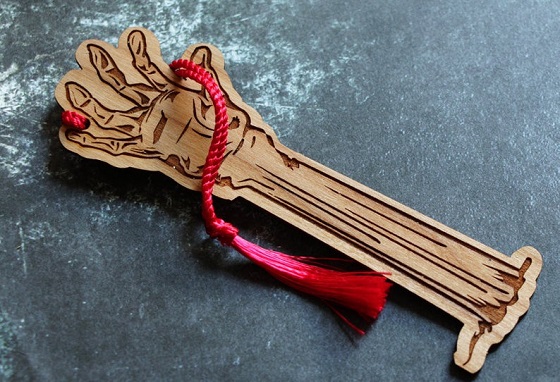 Wooden bookmarks make fabulous gifts. They're sturdier than paper bookmarks, their medium allows for all sorts of neat carving tricks, and they're just so darn aesthetically appealing. If you love someone, why WOULDN'T you give them a zombie hand to celebrate this nouveau apocalypse of ours?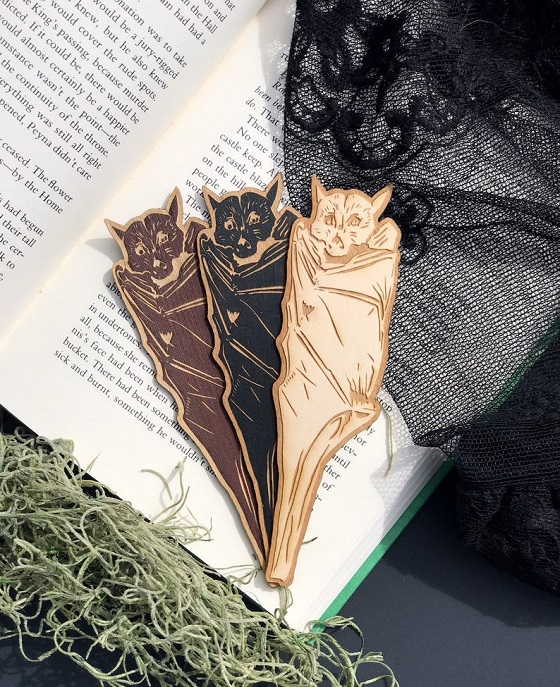 Bat! Flippy flappy widdle batsy — ahem. Look, everyone knows that not only are bats perfect horror mascots, they're also the cutest creatures known to man. All of them. Even the smushed face ones with the funny noses. All bats are babies.
Candles
I have an aunt who is obsessed with Yankee Candle, so I am set for life. I have so many jar candles I use them for bookends. But your holiday giftee may not be drowning in an abundance of balsam and cedar wax, and a bookish soy candle is always fun.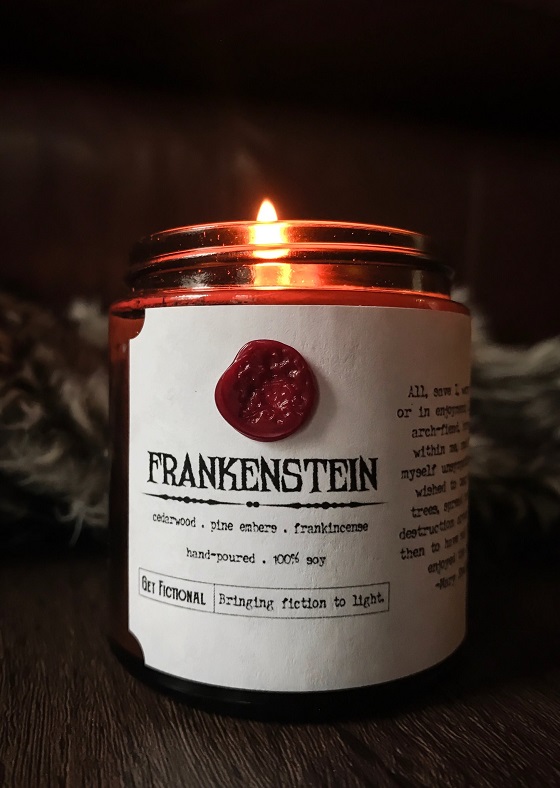 All of Get Fictional's candles are amazing, but Frankenstein is my favorite. It smells of cedarwood, pine embers, balsam fir, warm spices, and frankincense (frankincense in a Frankenstein candle – I love it so much), and is just one of the wonderful horror themed candles you can purchase on their site. So be sure to check out the whole collection!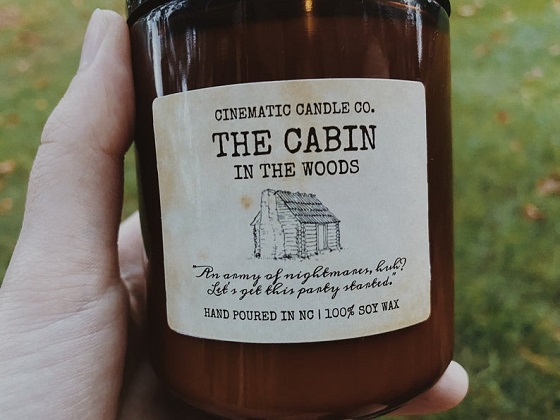 The cabin in the woods is one of my favorite horror tropes in film or on the page. And there's nothing like the smell of fir needles, smoked woods, crisp forest greens, and warm spices to make you forget that you came to a creepy cabin in the middle of nowhere of your own free will and are most definitely going to die.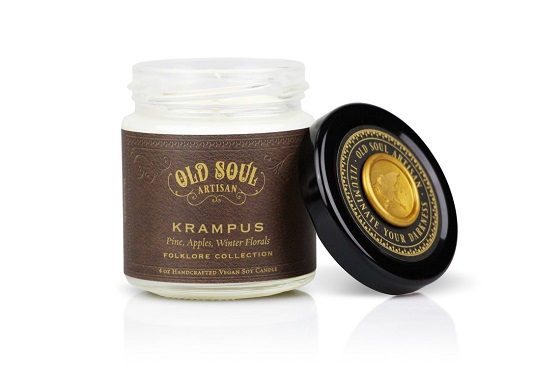 Celebrate the spirits of the season! All of them. Smells like holly berry, fresh cut apples, and Christmas lilies with a hint of getting beat with a birch switch by a guy with goat horns. Some people might considered that a fun way to spend the holidays. Old Soul Artisan has a number of horror-themed candles, so be sure to check out their whole inventory!
Fresh From the Skeleton's Mouth
Still need gift ideas? Check out Tor Nightfire's Horror for the Holidays shopping list!
Or just pre-order them a copy of this awesome illustrated anniversary edition of Masque of the Red Death that Raw Dog Screaming Press will be releasing in January.
As always, you can catch me on twitter at @JtheBookworm, where I try to keep up on all that's new and frightening.