Today's Riot Rundown is sponsored by Blackstone Publishing.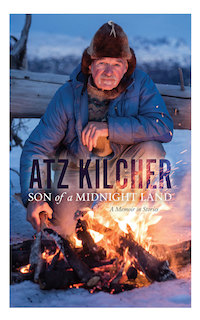 A powerful new memoir about growing up with a hard father in a hard land, from the patriarch of Discovery Channel's Emmy-shortlisted program Alaska: The Last Frontier.
Atz Kilcher's reckoning with his unusual childhood builds with 18each chapter of Son of a Midnight Land, offering readers a realistic look at the emotional price he paid for his father's dream to homestead in Alaska's remote wilderness.
"Very seldom do we get windows into our parents' private lives with such honesty…This book…proves anyone can find forgiveness, love, and even change at any age."
— Jewel, singer and daughter of Atz Kilcher