Sponsored by Astra House, dedicated to publishing authors across genres and from around the world.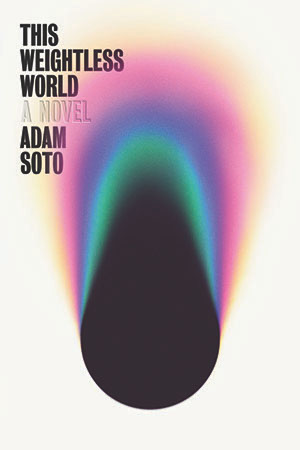 A literary debut subverting classic sci-fi tropes set in gentrified Chicago, Silicon Valley, and across the vastness of the cosmos. Sevi, a burned-out music teacher desperate for connection; Ramona, his on-again, off-again computer programmer girlfriend; and Sevi's cello protégé Eason, struggling with the closure of his high school after a mysterious signal arrives from outer space. When the signal—at first seen as a sign of hope—stops as abruptly as it started, they are all forced to reckon with its aftermath. A dazzling deconstruction of science fiction tropes, This Weightless World looks to the past for a vision of the future.
[should we have some kind of intro here where we talk about Read Harder more generally?? maybe link back to the list post on-site? JN]]
I will never be "over" Old Yeller. I will never be "over" silently weeping in an elementary school classroom as That Scene played out on the tube TV that had been wheeled in on the cart because we had a substitute teacher.
The only thing that has changed since that time is that I'm old enough to ask, "Why the heck were we watching that movie anyway?"
As a pet owner, I haven't grown any more emotionally ready to deal with pet death in books. This list of books that avoid the trope of dead pets is, therefore, my public service to all of those like me.
I have endeavored to keep spoilers to a minimum, while reassuring you on this point: In every book included here, the pets survive the final pages. One final pro tip: If you're picking up something not on this page and want to double-check the fate of a much-loved animal, try a quick search on the crowdsourced Does the Dog Die? database.
Quite frankly, this is one of the most wholesome books ever written, and Calliope the cranky cat thankfully can agree. Calliope's human, Linus Baker, is a case worker in the Department in Charge of Magical Youth. When he's sent on a mysterious assignment to the Marsyas Island Orphanage, he meets a pod of delightfully unusual children along with their charming and swoonworthy caretaker, Arthur Parnassus.