Swapna here again! This will be my last Book Radar, but fear not—I'm handing the reins over to Liberty, and I know she'll do an excellent job keeping you all up to date on the newest releases.
All the Deal News You Can Use
Penguin Press will be publishing Hillaryland by Lissa Muscatine, who was Hillary Clinton's chief speechwriter. She worked with the former presidential nominee, Secretary of State, Senator, and first lady for over 25 years.
Han Kang, author of The Vegetarian, will be publishing The White Book, a novel about grief and loss, with Hogarth in Fall 2017.
That forever-in-development Wheel of Time TV series, based on Robert Jordan's hit fantasy series, finally has an update: It's been picked up by Sony Pictures Television.
Robert Stone and Alan Andres have written a narrative history of stories about the race to the Moon, called Chasing the Moon, to be published by Ballantine. The release of the book, in 2019, will coincide with the 50th anniversary of the Moon landing and a limited PBS series.
Hidden Figures author Margot Lee Shetterly will be writing two new books with Viking about extraordinary African American figures whose histories and legacies have been "hidden."
Book Riot Recommends
We've got two new reviews for you today! I absolutely adored both these books—they felt fresh and new, and they're both perfect for any reading situation from the beach to a busy commute.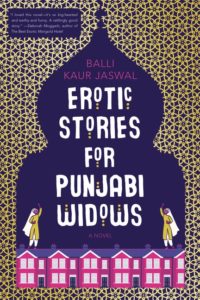 Erotic Stories for Punjabi Widows – Balli Kaur Jaswal (June 13)
This delightful novel features Nikki, a young Londoner who pays the bills by tending bar. That might not seem out of the ordinary, but for Nikki, who is from a traditional Punjabi Sikh community, it's seen as an act of rebellion by her mother. On an impulse, Nikki responds to an ad at the local temple for a creative writing instructor—after all, as a law school dropout, she does have some writing experience. But what she doesn't expect is that a group of widows will become regulars in her class—and that they have other types of "creative writing" in mind. This novel is funny and warm, with a sympathetic main character in Nikki. Jaswal does an excellent job bringing Sikh values to life for the reader, showing how the traditional can exist alongside the modern, but also making sure to tell the story of a group of women mostly forgotten by society.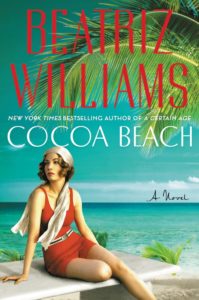 Cocoa Beach – Beatriz Williams (June 27)
Beatriz Williams is the queen of the historical beach read, and she's in fine form for her latest, Cocoa Beach. Virginia Fortescue met and fell in love with her husband on the battlegrounds of World War I, and now he's dead. He survived the war, but not his own misdeeds, and he's paid the ultimate price for them. Estranged from her husband at the time of his death, Virginia has travelled to Cocoa Beach, Florida, to settle her husband's estate and see if she can move on with her life. But even in death, her husband isn't finished keeping secrets. This is a breezy, escapist read, and the twists and turns will keep readers hooked as they try to puzzle out what exactly happened between Virginia and her husband.
Insiders
If you need even more Book Riot in your life than just this newsletter, we've launched a new subscription program called Insiders. You can have access to exclusive content such as behind-the-scenes newsletters, a dedicated Read Harder podcast, and much more, depending on your subscription level. Check out the Insiders site for more details, price points (it starts at just $3/month!) and to sign up!
---
This newsletter is sponsored by Not a Sound by Heather Gudenkauf.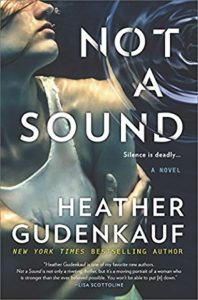 When a tragic accident leaves nurse Amelia Winn deaf, she spirals into a depression that ultimately causes her to lose everything that matters—her job, her husband, David, and her stepdaughter, Nora. Now, two years later and with the help of her hearing dog, Stitch, she is finally getting back on her feet. But when she discovers the body of a fellow nurse in the dense bush by the river, deep in the woods near her cabin, she is plunged into a disturbing mystery that could shatter the carefully reconstructed pieces of her life all over again.