Sponsored by Yen Audio, an imprint of Yen Press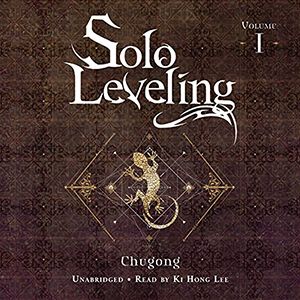 tk
Here's A First Look at Sabaa Tahir's New Standalone Novel
Sabaa Tahir, the YA author who is most well-known for her fantasy quartet An Ember in the Ashes, is releasing a contemporary standalone novel on March 1st, 2022. Now you can get a first look at the novel, which is based on Tahir's own childhood growing up in her family's motel in the Mojave desert. Tahir says of her upcoming novel All My Rage: "Many authors talk about 'the book of my heart — I tore this book from my heart, over the course of many years and in many iterations…It's a story demanded to be told, a love letter to the desert and rock music and tiny motels and the kinds of friendships that save your life." 
LaKeith Stanfield to Star in Series Adaptation of Victor LaValle's Changeling
LaKeith Stanfiled is set to star in Apple's upcoming adaptation of Victor LaValle's novel Changeling. In LaValle's novel, which is described as a dark fairy tale for adults, readers get a horror story, a parenthood fable, and an odyssey through a dark and dangerous side of New York City you've never seen before. The series will be written by Kelly Marcel, who will also serve as the showrunner and an executive producer. Megan Ellison, Sue Naegle, Patrick Chu, and Ali Krug will also executive produce on behalf of Annapurna. Along with starring in the series, Stanfield will also executive produce. Melina Matsoukas—who has directed episodes of Master of None and Insecure and made her feature directorial debut with Queen & Slim in 2019—will direct and executive produce.
Here Are The Winners of the 2021 American Book Awards
This year's winners of American Book Awards have been announced. The winners include Aya Akhtar's Homeland Elegies, Ben Ehrenreich's Desert Notebooks, Johanna Fernández's The Young Lords: A Radical History, Cathy Park Hong's Minor Feelings: An Asian American Reckoning, Robert P. Jones' White Too Long: The Legacy of White Supremacy in American Christianity, Carolyn Forché's poetry collection In the Lateness of the World, and an illustrated edition of the late William Melvin Kelley's Dunfords Travels Everywheres. The awards are presented by the Before Columbus Foundation, which is a nonprofit established to promote and popularize multicultural literature.The foundation was founded by Ishmael Reed in 1976. "The purpose of the awards is to recognize literary excellence without limitations or restrictions," the foundation said in a statement on Monday. "There are no categories, no nominees, and therefore no losers. The award winners range from well-known and established writers to under-recognized authors and first works."
Romance Novel Awards: Your In-Depth Guide
Romance readers, these romance novel awards could where you find your next best read.