Sponsored by HarperPerennial, publisher of BLACK GIRLS MUST BE MAGIC by Jayne Allen.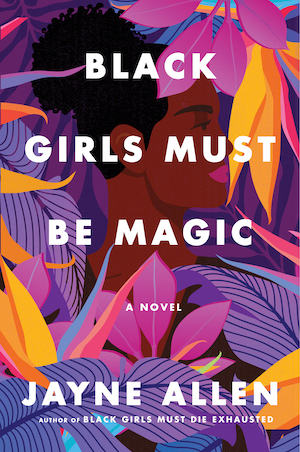 The highly anticipated second installment in the Black Girls Must Die Exhausted series. For Tabitha Walker, her grandmother's old adage, "Black girls must die exhausted" is becoming all too true. Discovering she's pregnant—after she was told she may not be able to have biological children—Tabitha throws herself headfirst into the world of "single mothers by choice." Between her job, doctor's appointments, and preparing for the baby, she's worn out. And that's before her boss at the local news station starts getting complaints from viewers about Tabitha's natural hair.
Welcome to In Reading Color, a space where we focus on literature by and about people of color.
Okay, so I don't know about you, but I've already started seeing the "not during Black History month, smh" tweets/social media comments and they are sending me. The response to something, anything, remotely negative surrounding Black people never fails to make an appearance during February, and it always tickles me when I come across it. Now, the times I've chuckled at this is when it's said about something somewhat light-hearted. But even when it's meant as a joke, I think it's a great example of Black people's ability to make anything into something funny.
I say anything because, as I've expressed in this newsletter before, heritage months are necessary to supplement a great deficit that exists in history curricula nationwide, but a lot of Black history focuses on trauma. This is understandable, as a lot of Black American history is trauma-filled, but it isn't the only thing to learn and is certainly not the key takeaway.
The books I've included today either talk about lesser known topics in Black history, or about well-known topics in a new way, showing the struggle but also how we've been able to spin our circumstances into something positive.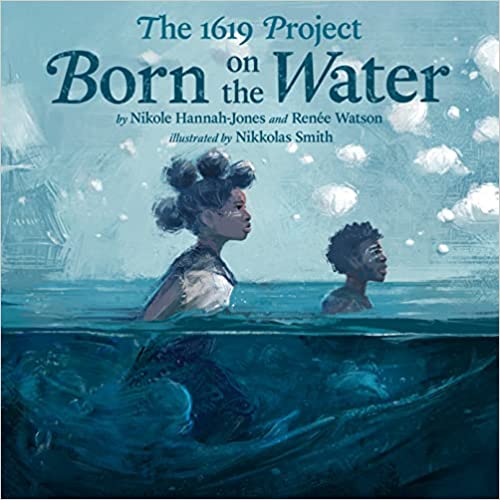 This picture book is a companion of Nikole Hannah-Jones's The 1619 Project, and tells the story of a little Black girl's heritage through verse. It starts out with her in class, frustrated because she can not complete a school assignment where she has to trace her family history. Her grandmother tells her about her heritage, but starts in a flourishing West Africa that hasn't yet been tainted by colonialism. What follows is the journey from an African home to American bondage, with many of the harsh details adapted to a younger audience. Four hundred years of Black American history is detailed, so it is condensed, but still worth a read, with an art style that is expressive and full of movement.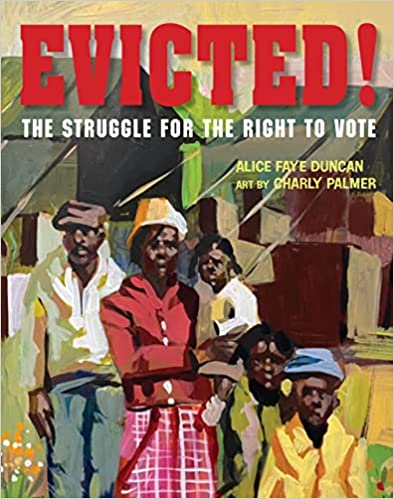 I was surprised when I first heard about this book because I had never heard about Tennessee's Fayette County Tent City Movement . And… I'm from Tennessee, smh, but here we are. This is another book that combines poetry, prose, and illustrations to tell the story of the late 1950s in West Tennessee from a kid's perspective. In Fayette County, Jim Crow ruled, with segregation and voter discrimination in full effect. When Black landowners organized voter registration drives to help other Black people to vote, the effort was met with violence. White landowners evicted Black sharecroppers, forcing them to live in tents, and shop owners refused to sell them groceries and other vital items. This all led to the Voting Rights Act of 1965, which legally ended voting discrimination.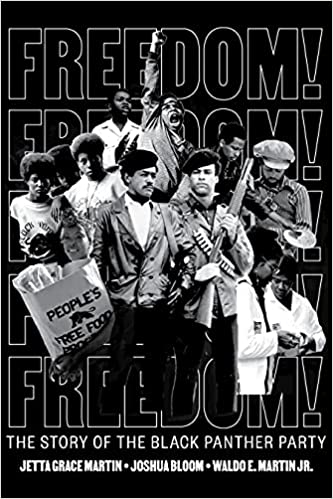 This book is both a thoroughly researched and intimate account of the Black Panther Party from its inception in the late '60s to its final offices being closed in the early '80s. Iconic pictures of members and vital moments further flesh out the movement and show how the party was able to do things like provide free breakfast to thousands of school children, which FBI head J. Edgar Hoover tried to end by spreading the rumor to parents that the food would give their children STDs. The U.S. government would go on to establish a free breakfast program for kids that now feeds over 14 million students.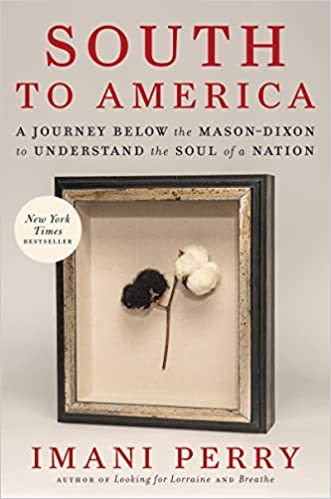 Ever since I moved to the Northeast as a native southerner, I've noticed how inaccurate the overall portrayal of the South is. Perry starts to set the record straight here in this book, which is equal parts memoir, history, and travel nonfiction. She addresses the nastiness of the South that is typically attributed to it (and for good reason), but also includes its beauty and how the U.S. as we know it today is rooted there. She journeys back home to Alabama to explore her ancestors, detouring to include artists, immigrants, and southerners from all walks of life. An interesting way, I think, that she describes the South is that it is "conservative in the sense of conservation."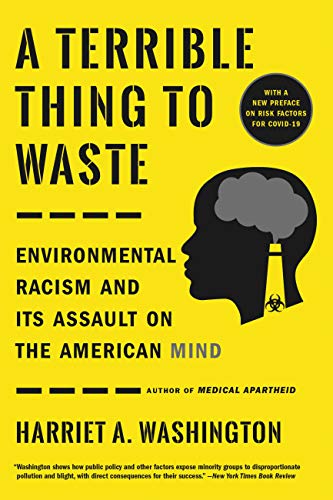 The author of Medical Apartheid is back to once again educate and infuriate. Washington shows how the conversation around Black, Indigenous, and Latine intelligence and achievement hasn't been looked at correctly, and how environmental factors have been negatively influencing both these things for decades. She shows how it's not just class-based, either, as middle-classed Black American households with incomes between $50,000-$60,000 live in areas that "are more polluted than those of very poor white households with incomes less than $10,000." She gets into topics like neurotoxins, nutrition, birth control, and all other environmental factors that have resulted in public health issues for communities of color.
Make sure to get your own Read Harder Book Journal from Book Riot to track your reading for the year!
A Little Sumn Extra
The Violin Conspiracy is the February Good Morning America Book Club Pick
How much do you know about world geography? Get into this game fellow Rioter Kelly Jensen shared with me last week
Rioter Chris M. Arnone writes about some lesser-known Harlem Renaissance writers
Here's another by the Arnone that talks about how the topics presented during the Harlem Renaissance resonate 100 years later
Jessica Pryde writes about how libraries are recognizing Black History month
Here are some interesting facts about Zora Neale Hurston you may not know
A fun Sailor Moon character quiz
Don't forget you can get three free audiobooks at Audiobooks.com with a free trial!
---
Thanks for reading; it's been cute! If you want to reach out and connect, email me at erica@riotnewmedia.com or tweet at me @erica_eze_. You can find me on the Hey YA podcast with the fab Tirzah Price, as well as in the In The Club newsletter.
Until next week,
E