Greetings and salutations! Welcome, or welcome back, to the Kissing Books newsletter. I'm PN Hinton, here to give you the rundown on the world of romance, including new releases, recommendations, and other entertaining ways to pass your time.
As of this writing, I have successfully finished This Spells Disasters, which was the first book I had on my Sapphic September TBR pile. I know it's just the one so far and we're mid-month, but honestly, I'm pleased with my progress. It's been a minute since I've actually had a dedicated one so keeping to it is victory in and of itself. While the goal was to focus on my physical books, there are a few digital ones thrown on as well. The current ebooks are The Lady's Guide to Celestial Mechanics and an advanced copy of Late Bloomer.
Have you signed up for The Deep Dive yet? This literary publication features writing from Book Riot's Editorial Staff, and is perfect for both casual and power readers alike. And now is the perfect time to join, since for all of September, brand-new free subscribers will be entered to win a copy of Parable of the Sower by Octavia E. Butler as well as five mystery books. Click here to sign up at no cost and be entered to win.
Bookish Goods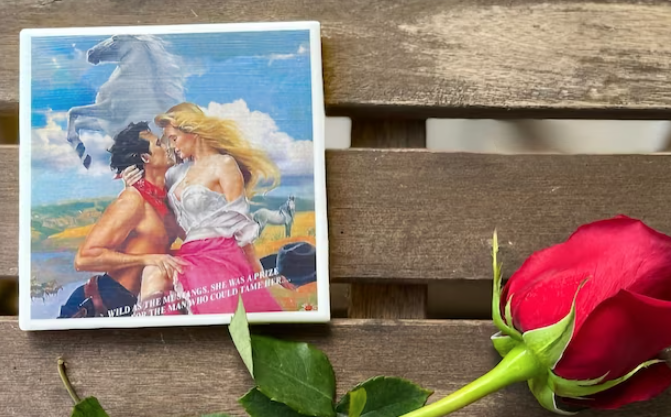 These coasters serve vintage clinch cover realness. $20+
New Releases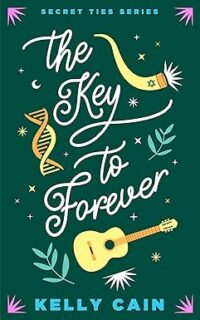 While Tori is okay with following the footsteps of the happily single women in her adopted family, she is still curious about her birth mother and sets out to find her. She enlists the help of her childhood friend, Ethan, to help her with this task. Finally home after years of being a nomad with Veterinarians Without Borders, Ethan is looking forward to settling down and possibly getting Tori to look at him as more than a friend. However, as they work to solve the mystery of her past, they uncover things about his that could ruin their platonic friendship and completely remove any possibility of a romantic one.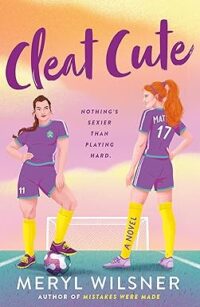 When an injury sidelines soccer star Grace, new teammate Phoebe takes her spot. This naturally leads to rivalry developing between them, as well as some romantic tension that they eventually get through. After some miscommunication leads to them being at odds with where their relationship stands, they then realize that they do not have to be rivals on the field and can work together for mutual victories. However, they still must decide where their relationship stands and if there is a future for them or if it was just a fling.
For a more comprehensive list of new releases, check out our New Books newsletter.
Riot Recommendations
Tomorrow is International Talk like a Pirate Day and in honor of that, I'm going to be recommending some pirate romance novels. I know that this was a huge trope in the early days of romance, and like a lot of old-school romances, they are not without their flaws and problematic tendencies.
But they are still fairly popular nowadays, and honestly, that isn't something I see stopping any time soon. I tried to choose some that were written after the heyday of those earlier romances, and, as always, featured more underrepresented groups in romance. Enjoy!!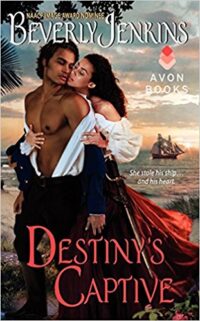 Despite what his family thinks, Noah believes that it is possible to be happily settled in domestic bliss. However, he also knows that it is not for him and prefers to sail the high seas thinking no woman could tempt him to change his mind. Then his ship gets overtaken and stolen by Pilar, who is a fierce independent woman descended from a long line of pirates. After this encounter, he finds himself intrigued by her beauty and determined to track her and his ship down to try to convince her that they are meant for one another.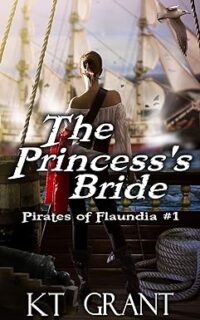 Exiled princess Daisy yearns for a passionate love affair that matches the one she had with Chelsey, her servant, when she was 18 years old. After waiting so long for her return, she agrees to marry Lord Humphrey, even though her heart yearns for another. When the pirate C.W. Dread kidnaps her as part of a revenge plot against Humphrey, both are shocked to realize that the pirate is actually Chelsey, her long-lost lover. And time has not changed the depths of their feelings for one another.
If you were a fan of Love in the Time of Serial Killers, then you may enjoy some of these read-a-likes.
And that's all I have for y'all this Monday morning. I'll be back on Thursday though and in the meantime you can find me floating around on Twitter under @PScribe801. Until then happy reading and stay hydrated!