Hello mystery fans! I'm currently in a good reading cycle of mostly rotating three genres: nonfic/memoir (We See Each Other: A Black, Trans Journey Through TV and Film by Tre'vell Anderson); mystery/thriller (Missing White Woman by Kellye Garrett); romance (10 Things That Never Happened by Alexis Hall). But I am seriously itching for a good bruja story so that will have to be next.
But first: a newish newsletter + a chance to win books! Book Riot's editorial team is writing for casual and power readers alike over at The Deep Dive! During the month of September, all new free subscribers will be entered to win Parable of the Sower by Octavia Butler plus 5 mystery books (as in surprise titles) from The Deep Dive. To enter, simply start a free subscription to The Deep Dive. No payment method required!
Bookish Goods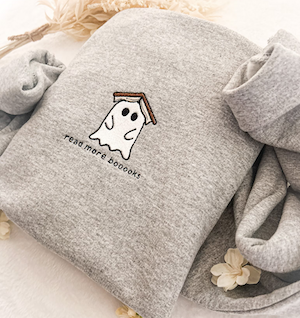 This is an adorable embroidered sweatshirt that comes in a ton of color options. ($35)
New Releases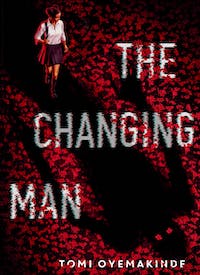 For fans of dark academia, social thrillers, and paranormal!
Leon has recently disappeared from the expensive Nithercott School as Ife Adebola begins attending on a scholarship. She soon learns about the rumor that the Changing Man must once again be at it. Adebola isn't here for myths but it isn't long before another student, Malika, disappears only to… return changed. Is there something to the rumors about the Changing Man or is something else going on in this school?
It may not technically be fall until Sept 23rd, and it certainly isn't anywhere near fall in weather where I'm at, but I just started the audiobook on this one for some vibes and I'm loving the dual narration by Afolabi Alli and Fola Evans-Akingbola.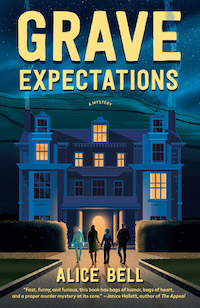 For fans of past murder mysteries, a ghostly detective partner, and fun reads!
Claire is a medium. At least it's how she makes money, thanks to the fact that a ghost follows her everywhere she goes. The ghost is Sophie, who is perpetually a teenager, exactly as she was when Claire last saw her during their childhood. They were best friends, and still are, although it's a bit difficult at times seeing as Claire has now grown into an adult and Sophie has stayed the teenager she was when she died. No one knows, including Sophie, what happened to her. Claire ended up punished for trying to tell people that she knew Sophie was, in fact, dead since everyone was holding out hope that Sophie was alive somewhere.
This is their current dynamic when Claire (and Sophie) end up performing a seance in an old English countryside manor for an 80-year-old grandmother's birthday party, where the woman ends up dead. Her ghost wants Claire to know she wasn't murdered, but she is certain one of her family members did murder someone else whose ghost is also in the house. That's when Claire and Sophie set out to solve the mystery and figure out who in this family they can and can't trust…
If you're looking for a funny amateur sleuth team mystery set in a small English town, pick this one up! I got sucked right into this world–and especially Claire and Sophie's banter– listening to the audiobook narrated by Sophie Roberts.
Looking for more new releases? Check out our New Books newsletter!
Riot Recommendations
Let's start the month with two mystery reads from 2022 that are releasing in paperback this month.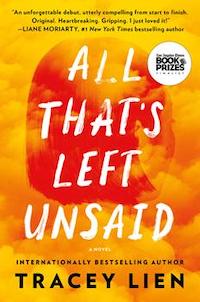 For fans of the "why/how" behind a murder, family, exploration of community, and Australian settings.
Ky is a reporter in Melbourne when she learns of her younger brother's murder at a busy restaurant. When she returns home to Sydney, she discovers her parents don't know the details, no one at the restaurant is claiming to have seen anything, and the white police force doesn't appear to be concerned with a Vietnamese family. Ky is determined to get answers.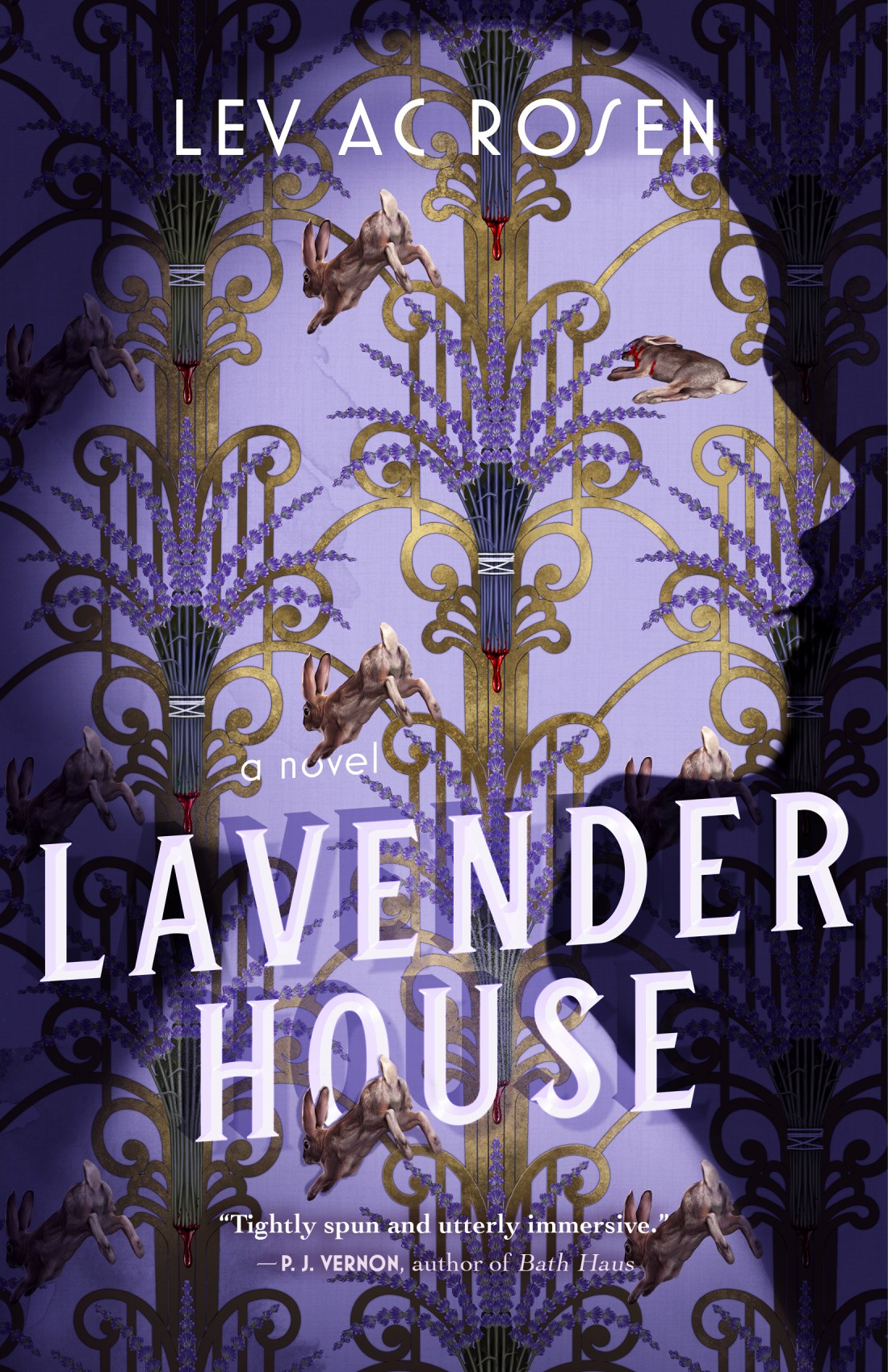 Lavender House (Andy Mills #1) by Lev A.C. Rosen
For fans of historical fiction, ex-cops turned private-eye, and whodunnit murder mysteries.
1952, San Fransisco. The matriarch of a soap-making empire, Irene Lamontaine, has been found dead. It was suspicious and the family is hiding secrets (of course!). Irene's widow, Pearl Velez, hires Andy Mills who has recently been fired from the police force for being at a gay bar. This is how Mills finds himself in the secluded Lamontaine estate sussing out what really happened, and whether someone in the found-family group could really be a murderer…
News and Roundups
How To Alert Your School Board to Right-Wing Bad Actors
Ned Kelly Awards 2023 winners announced
One for the Books live event in Pasadena on Sept 14th with Attica Locke as one of the authors!
Congrats to the 2023 Anthony Awards Winners!
Two of Our Favorite Murderous Gay Couples Are Coming to Max This Fall
10 Shows Like 'Suits' That Are Packed With Legal Drama