Welcome to Read this Book, a newsletter where I recommend one book that needs to jump onto your TBR pile! This week, I'm recommending one of my favorite disability memoirs of the year.
Book Riot has podcasts to keep your ears listening for days! Check them out and subscribe.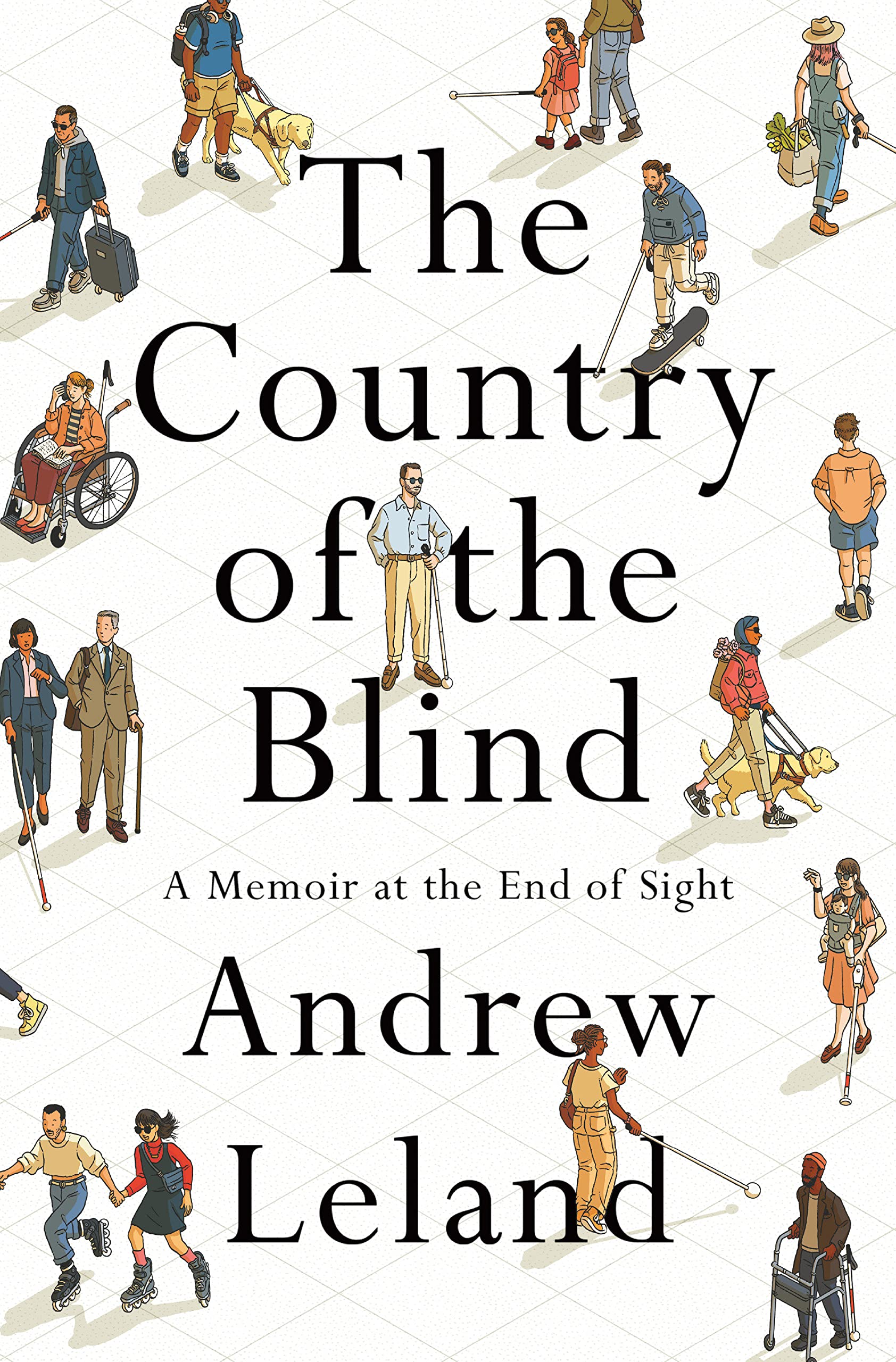 As a teenager, Leland was diagnosed with retinitis pigmentosa, a condition that is causing him to go blind. Now he's a middle-aged man stuck between being sighted and being blind. It's from this in-between space that he writes this memoir.
With each new chapter, Leland combines personal narrative with his examination of a different facet of being blind. He goes to a conference for the blind where he feels the intense disorientation of going from being the only blind person in the room to being one of hundreds. Leland interviews the team of blind people behind one of the most successful audio-description services in Hollywood. And in another chapter, he spends two weeks at the most rigorous school for the blind in the United States.
In the more memoir-like portion of the books, we listen as Leland describes what it's like to slowly lose his vision, knowing that he's going blind but with little idea of when, exactly, he's going to be completely blind. We follow him as he interacts with other blind people who view him and his limited vision as not yet part of the blind community. But in another instance, Leland and his white cane mark him as not quite sighted either.
Leland's memoir refutes the assumption of sighted people that being blind is an all-or-nothing situation. As we follow Leland's story, he pushes for his readers to sit with him in the uncomfortable in-between, a space far too often overlooked by sighted people. Leland performs the audiobook edition of his memoir, adding a layer of emotional depth to his already rich narrative. There's a unique magic that happens when an author reads their own work, and The Country of the Blind is no exception.
---
That's it for this week! You can find me over on my substack Winchester Ave, over on Instagram @kdwinchester, or on my podcast Read Appalachia. As always, feel free to drop me a line at kendra.d.winchester@gmail.com. For even MORE bookish content, you can find my articles over on Book Riot.
Happy reading, Friends!
~ Kendra