Welcome to Read this Book, a newsletter where I recommend one book that needs to jump onto your TBR pile! This week, we're finishing our series for Women in Translation Month!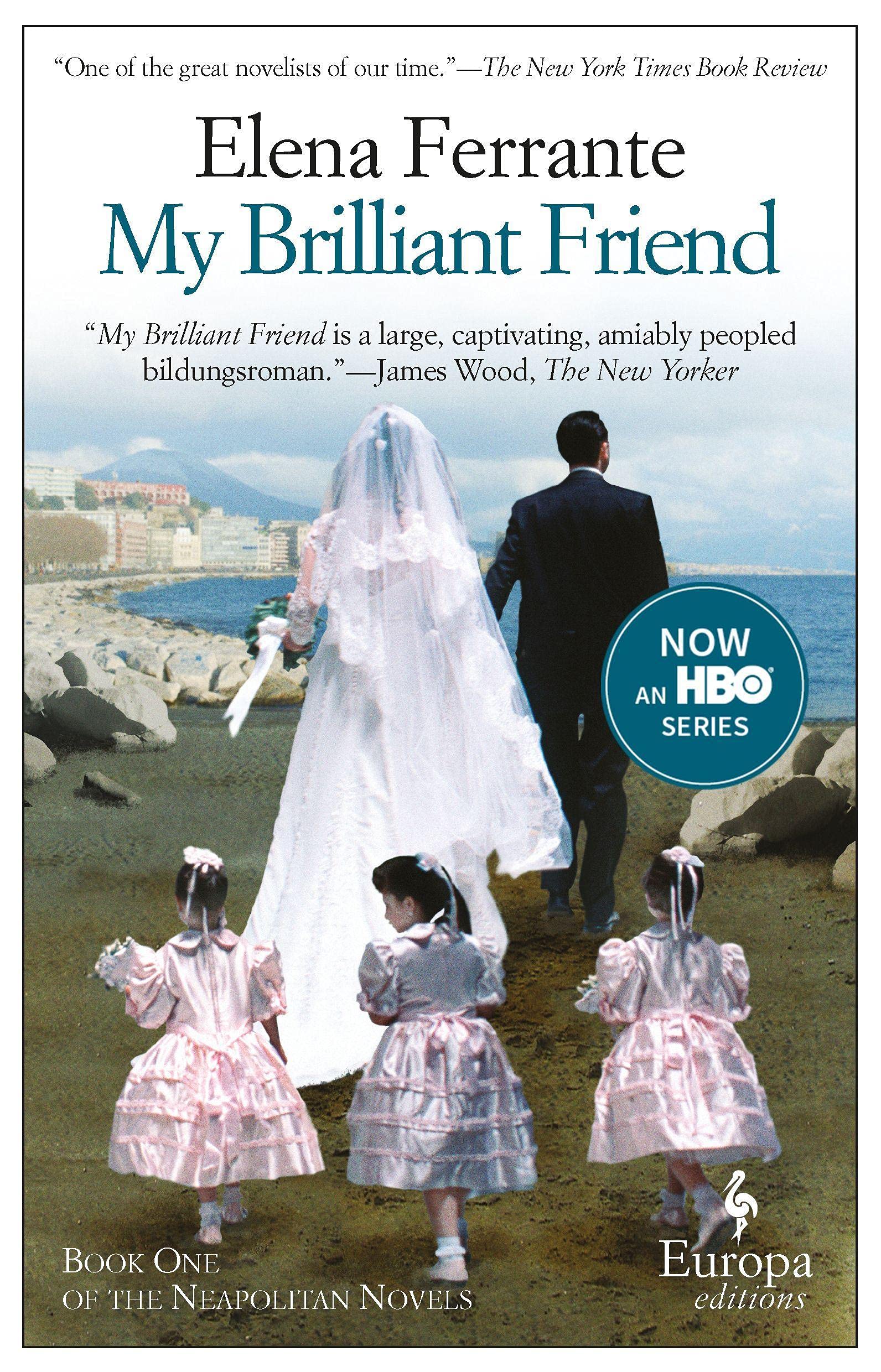 My Brilliant Friend by Elena Ferrante, Translated by Ann Goldstein
Back in 2014, I read My Brilliant Friend for the first time. I don't remember how I learned about the book, but I took advantage of summer break to read the first few books in the series. As I read about Elena and Lila's life-long friendship, I felt swept away by the story, completely engrossed in their lives. I was in the middle of grad school, and this was my first venture into contemporary Italian Literature. I began learning about the stats of how few women writers are translated into English.
Elena and Lila grow up in a lower class neighborhood in Naples. Both girls are bright, voracious learners, but Elena's family pays for her to continue her education while Lila's does not. This single point in their lives marks a divergence in their futures that follows them for the rest of their lives. Over the course of four novels, we follow Elena and Lila from girlhood into middle age. There are husbands, children, affairs, and deaths—and each of these events changes their lives. And we, the readers, wonder if this will be the thing that breaks Elena and Lila's friendship forever.
Ferrante's Neapolitan Quartet opened up a new world of women in translation for me. I began seeking out books by women in translation from all around the world. Women in Translation Month became one of my favorite reading events of the year. But that's the power of a single book, right?
Now, My Brilliant Friend is coming out as a graphic novel, and readers will have a whole new way to experience Ferrante's story. The illustrations are gorgeous, and it gives Ferrante fans—both new and old—a chance to look at Elena and Lila's lives from a different perspective.
Join Rebecca & Jeff in the First Edition podcast to consider the 10 finalists for the "It Book" of August and pick a winner.
---
That's it for this week! You can find me over on my substack Winchester Ave, over on Instagram @kdwinchester, or on my podcast Read Appalachia. As always, feel free to drop me a line at kendra.d.winchester@gmail.com. For even MORE bookish content, you can find my articles over on Book Riot.
Happy Reading, Friends!
~ Kendra