Book Riot is teaming up with HarperCollins Focus to give away a pair of AirPods Pro to one lucky winner!
Enter here for a chance to win, or click the image below!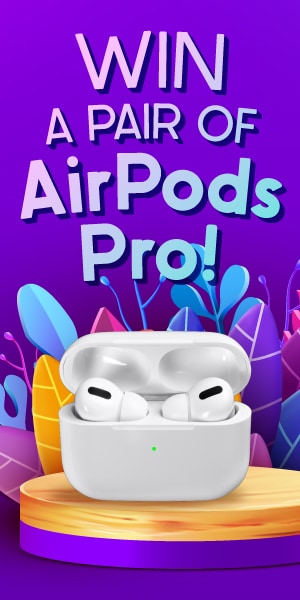 Here's a bit more from our partner: The HarperCollins Focus Audiobook newsletter shares a variety of content written and narrated by award winning authors like Zachary Levi, Meghan Trainor, Luke Russert, Willie Nelson, and Joanna Gaines. Being a part of our email list will gain you exclusive access to bonus audio material, new releases, sweepstakes opportunities, great deals, interviews with authors, and so much more! HarperCollins Focus owns and operates a collection of publishing imprints, that enlighten and empower readers to transform their hearts and minds, connecting through story, advice, mentorship and community. Join the audiobook community today!