Happy Tuesday, shipmates! It's Alex, and I've got your new releases for you. For recommendations, this week I'm putting the focus on recent indie and small press sci-fi! I also want to give a shout-out to the podcast Overinvested, which normally focuses on movies, but this week had a great episode recommending a really wide range of books, including some SFF bangers. I had a pretty busy weekend, so I'm hoping for a chance to recharge and read some books (keep your fingers crossed that my new glasses will finally come in). I hope y'all had a great weekend that was calmer! Stay safe out there, space pirates, and I'll see you on Friday!
Delighting velocireaders since 2017, Book Riot's New Release Index will keep you in the know about all the latest books. All of them! For when my double features are not enough, because there are too many good books. Subscribe today — you won't be able to read them all, but it's fun to try!
Let's make the world a better place, together. Here are two places to start: Maui Aloha: The People's Response, which sends support to those affected by the wildfires on Maui, particularly first responders. Entertainment Community Fund, which supports entertainment workers who are striking for living wages and a future where humans can continue to create art for each other.
Bookish Goods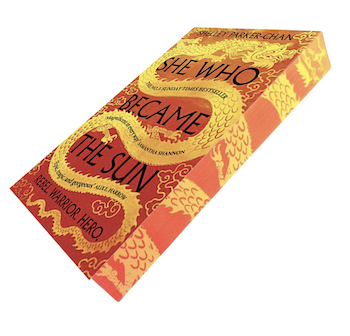 This is another beautiful book-made-into-handcrafted-visual-art, this time of Shelley Parker-Chan's amazing novel. (Which has a sequel coming out this week!) This thing is absolutely gorgeous. There are a lot of other great designs for other books in the shop as well! $69
New Releases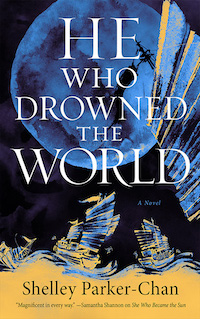 He Who Drowned the World by Shelley Parker-Chan
This is the sequel to She Who Became the Sun, and it's one of the books I'm utterly hyped about this year! Zhu Yuanzhang has become the Radiant King, and she stands victorious after wresting southern China from the Mongols. But with one enemy dealt with, more emerge, including those from within, who want to take their own run at the throne. If Zhu wishes to remain king, she will have to ally with her old enemy General Ouyang.
The second volume in this series brings us 28 stories — which totals over 400 pages — of fantasy short fiction that ranges across a diverse array of authors, styles, and subgenres.
For a more comprehensive list of new releases, check out our New Books newsletter.
Riot Recommendations
How about some small/indie press SFF? He's installment one of two for this week!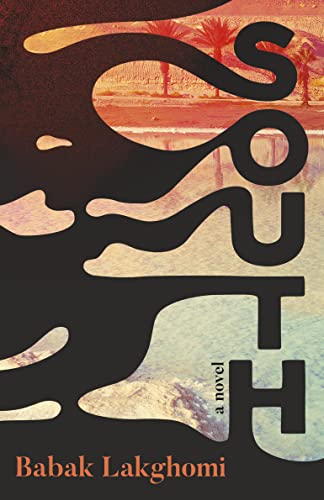 South by Babak Lakghomi
A journalist known only as "B" travels south in a desert country carefully unnamed to report on a recent attack made on an offshore oil rig. But his journey takes him through a landscape wracked by drought and decay and filled with the superstitious — and the entities that they believe in.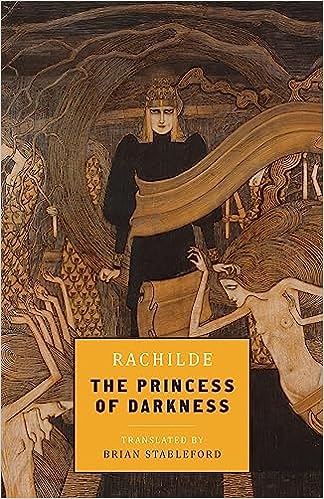 A haunted house, a family curse, and neo-Gothic motifs both familiar and unusual will challenge and alienate readers with perversity and questions of gender and sexuality. Rachilde is the pen name of Marguerite Vallette-Eymery, a 19th-century Belgian author who was convicted in absentia for pornography for another of her novels.
See you, space pirates. If you'd like to know more about my secret plans to dominate the seas and skies, you can catch me over at my personal site.