Greetings and salutations! Welcome, or welcome back, to the Kissing Books newsletter. I'm PN Hinton, here to give you the rundown on the world of romance, including new releases, recommendations, and other entertaining ways to pass your time.
Saturday is Bookstore Romance Day, y'all!! This is similar to Independent Bookstore Day, which was celebrated back in April, except this day is focused primarily on the Romance genre. I know historically indie bookstores and the romance genre haven't always gone hand in hand and there are still some out there that sneer at the genre and won't stock them. Which honestly is a loss for them because we all know how lucrative it is. I am over the moon, though, that one of my favorite indies is planning a Black and White Masquerade Ball, and yes, your girl already got a ticket for it. I'll be sure to update y'all next week on how it all went.
One of the many services that Book Riot offers is the New Release Index. Since 2017, this service has worked to keep readers up to date with all the latest book releases. Most would agree that keeping up with a TBR pile is a Sisyphean task for most book dragons and velocireaders, but hey, there's never any harm in trying. Subscribe today to start giving it your best shot!
Bookish Goods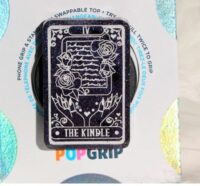 If I were ever the type who was brave enough to read my Kindle without a cover (I'm super clumsy), I would definitely be someone who used one of these grips to make holding it easier. This is perfect for both reading devices and reading tablets, regardless of which type it is and is priced at just $27.
New Releases
When Imani hears about her mother's plans to wed a man she met on a dating app, she heads home to Peachtree Grove, Georgia with plans to stop the wedding. Once there, she runs into Cyril, son of the groom, who is equally as determined that no one will ruin his widowed father's chance at happiness. Despite being on opposing sides, sparks still fly between the two, but everyone's HEA is threatened when Cyril's past is revealed.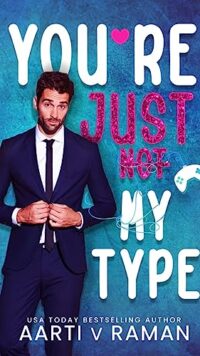 Despite what her well-intentioned family thinks, Niva knows that Max is not the man for her. The three strikes against him are that he's her boss, he fired most of the staff at the gaming company she works at, and she's already talking to a man she met online. Then they begin working directly together and she sees that there is more to Max than her first impression gave her and she's left wondering if maybe her family is seeing something she isn't.
For a more comprehensive list of new releases, check out our New Books newsletter.
Riot Recommendations
Today is Dreamsicle Day! I know this type of dessert is an acquired taste and it's one that I for sure have. If there is a Dreamsicle option for a flavor of ice cream or a daiquiri, you can bet I'm going to get it. That is why today's recommendations are romance novels with orange covers, similar to the delicious treat.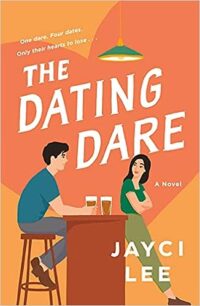 While she will indulge in the occasional fling, actual dating is off the table for Tara. However, after a round of boozy Truth or Dare, she finds herself roped into agreeing to four dates with Seth, her best friend's new brother-in-law. Seth is excited at the prospect of having a handful of dates with Tara before he takes off to Paris for a new job. Unfortunately, their planned dates always seem to end in disaster, even if the impromptu meet-ups are more successful, which results in an unexpected situation neither one anticipated.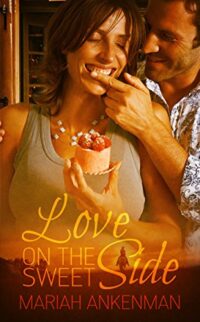 Maggie has come home to Peak Town, Colorado, to take over her grandmother's bakery, an endeavor that is seemingly being sabotaged by an unknown party. Further complicating issues is the reappearance of Colton, her childhood best friend who seems to want something more from her and is determined to get Maggie to see him as more than just a playboy. Even as the two dance with the possibility of moving from a platonic to romantic relationship, the danger still surrounds Maggie, and Colton vows to protect her at all costs and prove himself worthy of her love.
Speaking of sweet stuff, pick a candy and get your soulmate's first initial.
If you love bookshops and romances, this list has you covered.
And if you're looking for even more Red, White, and Royal Blue vibes, here is another round-up for y'all.
And that is all I have for y'all this fine Monday morning. I'll be back in your inboxes on Thursday though and you can always find me floating over on "will always call it Twitter" under @PScribe801. Until then happy reading and stay hydrated.