Greetings and salutations! Welcome, or welcome back, to the Kissing Books newsletter. I'm PN Hinton, here to give you the rundown on the world of romance, including new releases, recommendations, and other entertaining ways to pass your time.
Last weekend I went to go see The Haunted Mansion with my partner and another one of our friends. And I enjoyed it thoroughly cause I felt it did a good job of balancing horror with comedy and having a unique story while simultaneously paying homage to the lore of the ride. If you're a fan of the ride and the story behind it, I heartily recommend giving it a try.
One of the many services that Book Riot offers is the New Release Index. Since 2017, this service has worked to keep readers up to date with all the latest book releases. Most would agree that keeping up with a TBR pile is a Sisyphean task for most book dragons and velocireaders, but hey there's never any harm in trying. Subscribe today to start giving it your best shot!
Bookish Goods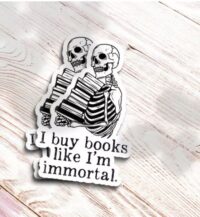 Where's the lie though? I bought 13 books last month and I know that I will buy more next month. At least I also unhaul at a fairly healthy rate, so those scales are somewhat balanced. If you also buy books like you're going to live forever, then this is perfect for you and prices start at $3.
New Releases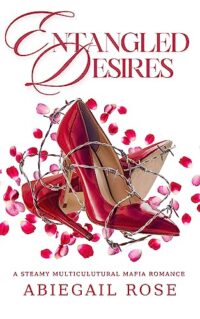 Amaya is a single mother who is focused on raising her child and her career. This leaves little time for romance. But when she meets Lucas and Liam on the same night, she is torn between the two drastically different men. While she is trying to figure that out, her ex enters the picture and she soon finds herself drawn between three different men, knowing that whatever choice she makes will have a drastic effect on the rest of her life.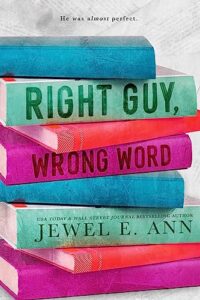 Anna is excited to be up for picking her book club's next pick since she just knows it will be a hit. Her hot new neighbor Eric is eager to be invited to join the book club, looking forward to the opportunity to make more literary friends and to get to know his neighbor better. However, when Eric misspeaks about something, their story seems to be doomed before it even has the chance to start.
This was originally released as a short story and has been revised and expanded.
For a more comprehensive list of new releases, check out our New Books newsletter.
Riot Recommendations
When it comes to movies, I'm actually fairly picky about what I'll venture out to the theater for. The Haunted Mansion was not a question because I'm a big Disney nerd. That said, I am not unaware of the recent box office battle between Barbie or Oppenheimer movie.
In the spirit of being honest, I'll state outright that I had no plans of seeing either. I was not a Barbie girl growing up; it was all about My Little Pony. And, to be honest, I didn't even know a movie about Oppenheimer was in the works. However, hearing more about the Barbie movie makes me want to see it. I'm honest enough to admit that a good chunk is the pettiness rearing up in me. This movie has so many people of a specific demographic pressed that they're bashing it at every chance, which is just silly.
If it's not for you that's fine. But don't actively pooh on something that is bringing others joy. People seem to forget that you don't have to do a verbal thesis on your opinion of everything pop culture related. Sometimes you can just say "It's not for me but I'm glad it bought you joy." Or not say anything at all.
Since I am petty and tired of haters in general, and to celebrate all the Barbie lovers who flocked to the cinema in a specific color, today's recommendations all have pink covers. Enjoy!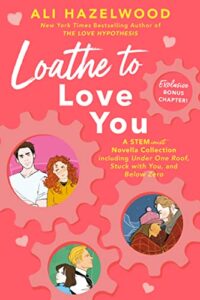 In this collection of Hazelwood's STEMinist novellas, we are introduced to scientists and lifelong friends Mara, Sadie, and Hannah as they settle into their lives post-grad and unexpectedly find love along the way.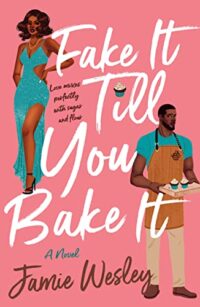 After turning down a proposal on a reality dating show, Jada comes back to San Diego to lay low for a bit. There she starts working at the Sugar Blitz Bakery that is run by professional football player Donovan. When they're mistaken for a couple, the two decide to use this to their advantage to help boost the bakery and redeem Jada in the eye of the public. Of course, neither expect to actually fall in love.
Congratulations, again, to The Ripped Bodice for opening up a new location in Brooklyn.
And that's all I have for y'all today. I'll be back in your inboxes on Monday with another roundabout and in the meantime I can be found on the site formerly known as Twitter under @PScribe801. Until then happy reading and stay hydrated.