Welcome to Read This Book, a newsletter where I recommend one book that I think you absolutely must read. The books will vary across genre and age category to include new releases, backlist titles, and classics. If you're ready to explode your TBR, buckle up!
What do S.A. Cosby, Khaled Hosseini, Sarah Bakewell, and Yahdon Israel have in common? They've been guests on Book Riot's newest podcast, First Edition where BookRiot.com co-founder Jeff O'Neal explores the wide bookish world. Subscribe to hear them and stay to hear Book Riot's editors pick the "it" book of the month.
Today's pick is a backlist title that has been on my TBR for approximately a million years, and when I finally got to it I had a typical, "Why the heck did I sleep on this?!?" reaction. The one bonus? If it takes you an age to finally read a great book, at least the sequels will be available. You're gonna want to dive in, trust me!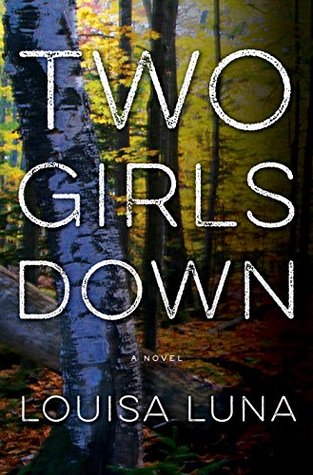 When two young sisters disappear from a Kmart parking lot in an ordinary town in Pennsylvania, it causes a media frenzy. Without any leads, the family hires Alice Vega, a PI from California who has gained a bit of notoriety for being able to find missing people with unnerving accuracy. Alice is professional, distant, and dogged, but with the police unwilling to cooperate with her, she needs a way in. She finds it in Max Caplan, a local former cop turned PI whom Alice engages to help her on the case, which is just as well — because this is far from a straightforward missing kids case, and both Alice and Cap will need to have each other's backs to come out unscathed.
I love Louisa Luna's smart and incisive writing style, and I was instantly intrigued by the characters, who aren't perfect or even always moral, but they are ethical and they are motivated by all the right reasons: to find the missing girls. Cap is an interesting guy. He quit the police force after taking the fall for a mistake that wasn't his, and now he's chasing "cheats and skips" to pay the bills. He has a teenage daughter he loves fiercely, and while he's not a bad guy, he is reluctant to get involved at first. Alice is an enigma — young, possessing single-minded focus, brazen but not stupid, and not afraid to break (more than) a few rules. Alice intrigues Cap as much as the case does, and it's to both of their surprise that they work together as well as they do. Come for the intriguing mystery, stay for the fascinating characters! I was genuinely impressed with all the twists this book took, but I was just as entranced by the electric relationship between Cap and Alice — it's not just sexual attraction (although there is a tiny dash of that), but it's that delicious tension of two very unlikely people realizing that they need each other…and maybe they could be friends.
I devoured this one on audio, narrated wonderfully by Tavia Gilbert, and I immediately had to download the next two books, The Janes and The Hideout. These books feel like an American version of Jane Harper's Aaron Falk series, and I think fans of Tana French who might want to give an American series a try would like it too. (And if you like the TV show Broadchurch, I think you'd like this one as well!) It's got literary writing, fascinating characters, and vibes for days. I highly recommend all three books!
Delighting velocireaders since 2017, Book Riot's New Release Index will keep you in the know about all the latest books. Start your 14-day free trial today.
Happy reading!
Tirzah
---
Find me on Book Riot, Hey YA, All the Books, and Twitter. If someone forwarded this newsletter to you, click here to subscribe.