Happy Friday, shipmates! It's Alex, with even more new releases for you for the week. That's it, new releases. It was an absolute downpour of fresh books. It's been an "exciting" (exhausting) week for me as a cat parent; my old man tabby Loki was sick over the weekend (don't worry! He's okay now!) and had to get an ultrasound, which made for a night afterward of following him around the house as he drunkenly staggered about. But there was also a lot of quality time on the couch with him and his newly-naked tummy, so it could have been worse. Have a wonderful weekend, space pirates. Stay safe, and I'll see you on Tuesday!
What do S.A. Cosby, Khaled Hosseini, Sarah Bakewell, and Yahdon Israel have in common? They've been guests on Book Riot's newest podcast, First Edition where BookRiot.com co-founder Jeff O'Neal explores the wide bookish world. Subscribe to hear them and stay to hear Book Riot's editors pick the "it" book of the month.
Let's make the world a better place, together. Here's somewhere to start: Entertainment Community Fund, which supports entertainment workers impacted by the strikes.
Bookish Goods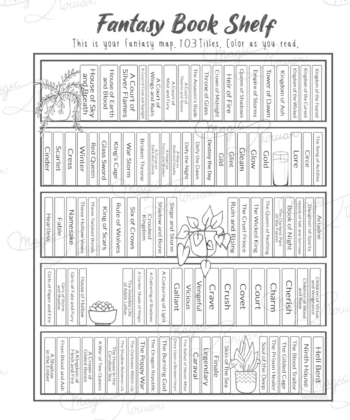 Now this is a cool idea if you're looking for reading list suggestions! All of the books on the shelf are titled, and the idea is you color each one in as you read it. There are two more parts to this book shelf, and they also have a sci-fi/dystopia one! It's a digital download, so you can just print at home. $5.50
New Releases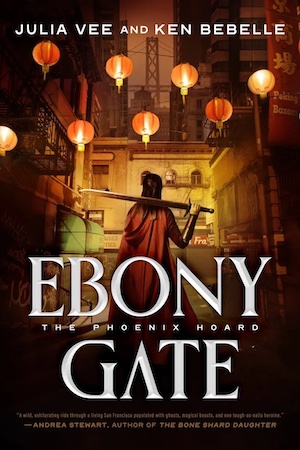 Ebony Gate by Julia Vee and Ken Bebelle
Emiko Soong was the Blade of her clan, one of the eight most powerful magical families in the world. She had no need for magic, however, only violence at her hand. When killing became too much, she retired early to a quiet life in San Francisco as an importer of antiques…until a shinigami comes calling with her family's blood debt in hand, and a demand: Recover the Ebony Gate that holds back the ghosts of the underworld, or forfeit her soul as its new anchor.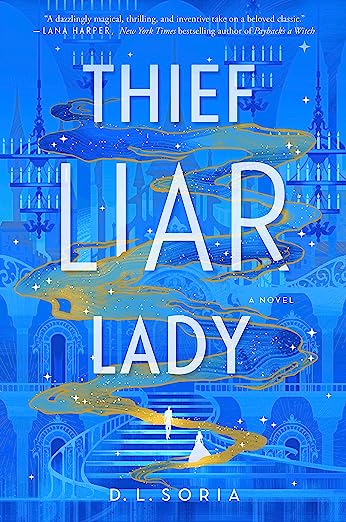 A twist on the classical tale of Cinderella has this sad stepdaughter in league with her sisters, all of them conspiring together to use their wits and training to secure the wealth and power that their society has made dependent upon men. With some highly illegal magic at her beck and call, she's out to become a princess and get them all set up for life… but of course, things don't quite go according to plan.
For a more comprehensive list of new releases, check out our New Books newsletter.
Riot Recommendations
As promised (threatened?) on Tuesday, he's a second-second round of new releases, the only way I could deal with the absolute deluge of new books coming out this week.
Fetter has a god-touched destiny in a world where divine fates are a dime a dozen. He was raised to kill his own father, walked among devils and anti-gods, lost his shadow, and gained sorcery. It's given him a lot to talk about in group therapy once he escaped his small hometown and made it to the city…except group therapy is actually a recruitment tool for revolutionaries, and any doorway might disguise a Bright Door, through which a cold wind blows — and who knows what else.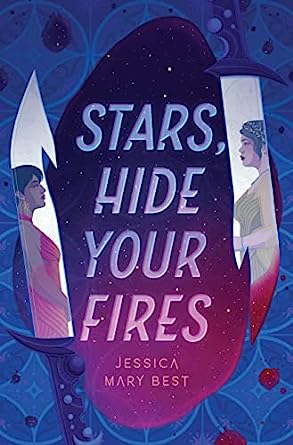 Cass might be from a minor moon, but she's an expert thief, and she has what she thinks is a foolproof plan: she's going to travel to the capital of the empire, sneak into the emperor's ball, and steal everything that isn't nailed down. Too bad the emperor is found dead at his own party, making everyone on the grounds a suspect — including Cass. And worse, it looks like someone is setting her up to take the fall.
See you, space pirates. If you'd like to know more about my secret plans to dominate the seas and skies, you can catch me over at my personal site.