Hey YA Readers!
It's time to talk all things YA news and YA paperback releases. Let's dive in….
Speaking of: if you're looking for fascinating stories, informed takes, useful advice, and more drawn from our collective experience as power readers, teachers, librarians, booksellers, and bookish professionals, subscribe to The Deep Dive. This is our new biweekly newsletter to inform and inspire readers, delivered to your inbox! Your first read (The Power Reader's Guide to Reading Logs & Trackers) is on the house. Check out all the details and choose your membership level at bookriot.substack.com.
Bookish Goods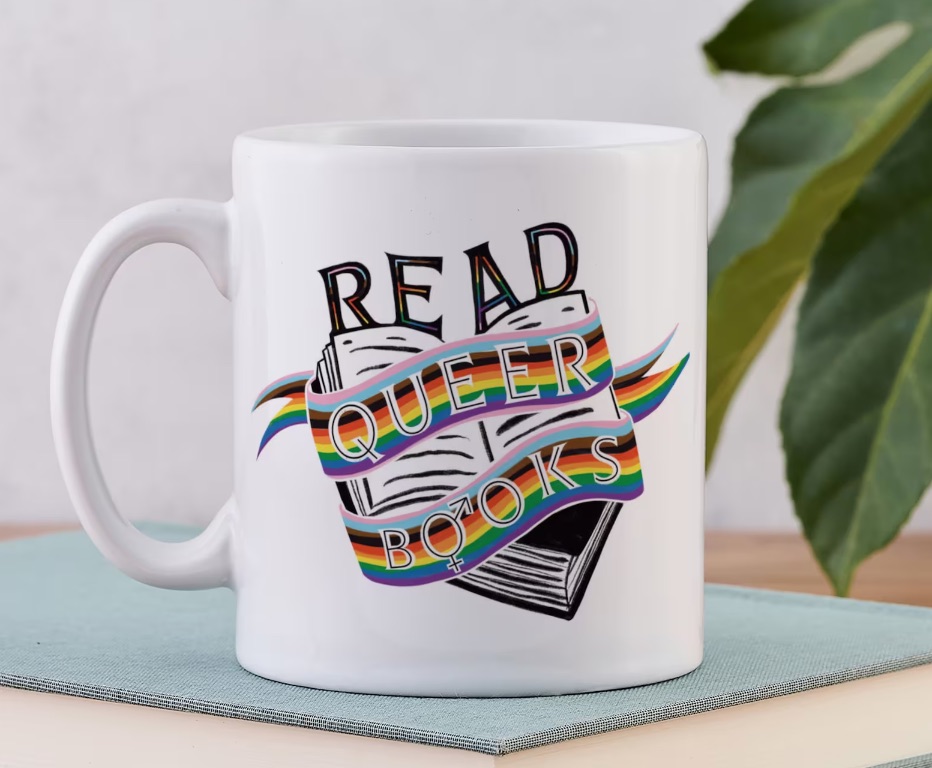 Read your favorite queer books with your soon-to-be new favorite mug that celebrates all things queer reads. $17.
New Releases
Today's new paperback releases offer a little bit of everything in terms of genre and format. You can see the entire roundup over here, and below are two that sound excellent…and are VERY different from one another.
You may need to toggle your view to see the paperback edition of the book when you click the link.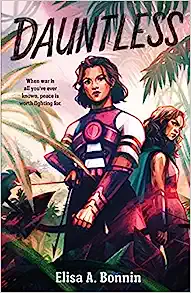 Dauntless by Elisa A. Bonnin
If you want a Filipino inspired fantasy read, look no further. In Seri's world, the Beasts hunt the People. It is the Valiant who ensure safety for the People by patrolling the world and killing the Beasts. Seri is an assistant to one of the best valor in the world and knows that it is not an easy job to keep the Beasts away and the People safe.
When Seri meets Tsana, things in her world no longer make sense like she has always believed. Tsana, a total stranger to this world, can communicate with the Beasts. As Seri and Tsana become closer to one another, the world around Seri and everything she thought she knew about it start to shatter. It's a story about saving one's home and also, maybe, about the risks it involves when love is also on the line.
Find: a unique magic world and some Sapphic feelings.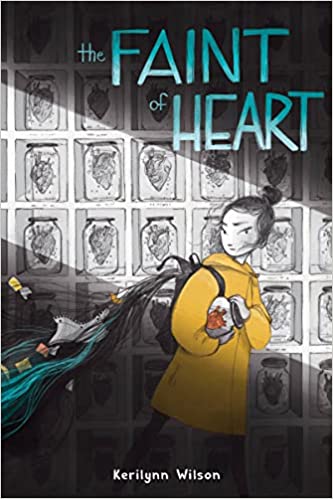 This graphic novel is being pitched as part Eternal Sunshine of the Spotless Mind meets Severance with additional comparisons to Nimona and This One Summer. In other words, it's a marriage of speculative fiction with realistic fiction.
The story follows what happens in a world where scientists discover all of the "bad" feelings — anxiety, sadness, anger — disappear when you remove your heart. Everyone decided to do it except for June, a high schooler. Now June is finding it extremely hard to have a heart. She feels lonely and isolated.
When June comes across an abandoned heart in a jar, it is both confusing and, well, heartening. Maybe there is someone else out there who feels.
When that heart brings her to classmate Max, June learns he may have a major secret of his own. That secret has the potential to completely destroy June and her heart.
For a more comprehensive list of new releases, check out our New Books newsletter.
As always, thanks for hanging out. We'll see you on Saturday with another mega roundup of YA ebook deals.
Until then, happy reading!
–Kelly Jensen, currently devouring You're Not Supposed to Die Tonight by Kalynn Bayron