Hi mystery fans! After finishing — and loving — The Diplomat (Netflix) I decided to finally start watching The Americans (Hulu) and was unprepared for how intense the pilot would be! I can't wait to watch the now completed series (TW: graphic sexual assault scene in the pilot). I am also super bummed that I watched all the episodes of Primo (Prime/ freevee) because I need more — it was hilarious!
And have you checked out Book Riot's newest newsletter? If you're looking for fascinating stories, informed takes, useful advice, and more drawn from our collective experience as power readers, teachers, librarians, booksellers, and bookish professionals, subscribe to The Deep Dive, a biweekly newsletter to inform and inspire readers, delivered to your inbox! Your first read (The Power Reader's Guide to Reading Logs & Trackers) is on the house. Check out all the details and choose your membership level at bookriot.substack.com.
Bookish Goods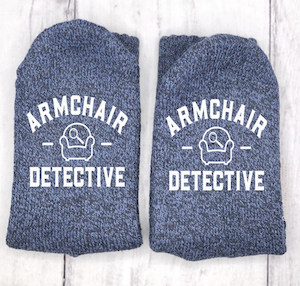 For when you're reading a mystery novel with your feet up. ($12)
New Releases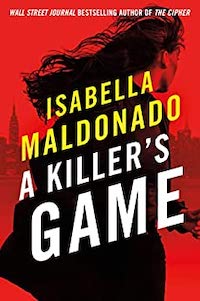 A Killer's Game (Daniela Vega #1) by Isabella Maldonado
For fans of FBI procedurals looking to start a new series!
Dani Vega was a military codebreaker who now works as an FBI agent. And her new case literally happens in front of her: a NY senator's chief of staff is murdered and she's a witness. To catch the killer, and unravel the conspiracy behind it, she'll have to partner with Gustavo Toro, an assassin turned informant. But soon they're trapped in a secluded facility fighting for their lives…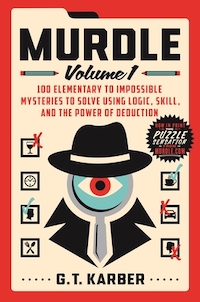 For puzzle book fans!
This is literally a book filled with puzzle mysteries for you to solve via logic. Every pair of pages gives you three suspects info, three places the murder may have occurred, and three possible murder weapons (Clue, that you?) and with a few bits of info you deduce who is the murderer, where the murder took place, and with what weapon. The book is even sectioned off into different difficulties starting with easy. And yes, I did feel like the most accomplished person ever completing those easy logic puzzles.
For a more comprehensive list of new releases, check out our New Books newsletter.
Riot Recommendations
These are the last two audiobooks I listened to that held my attention from start to finish — not an easy feat lately! The first isn't a mystery genre book BUT I will explain why it's here anyways.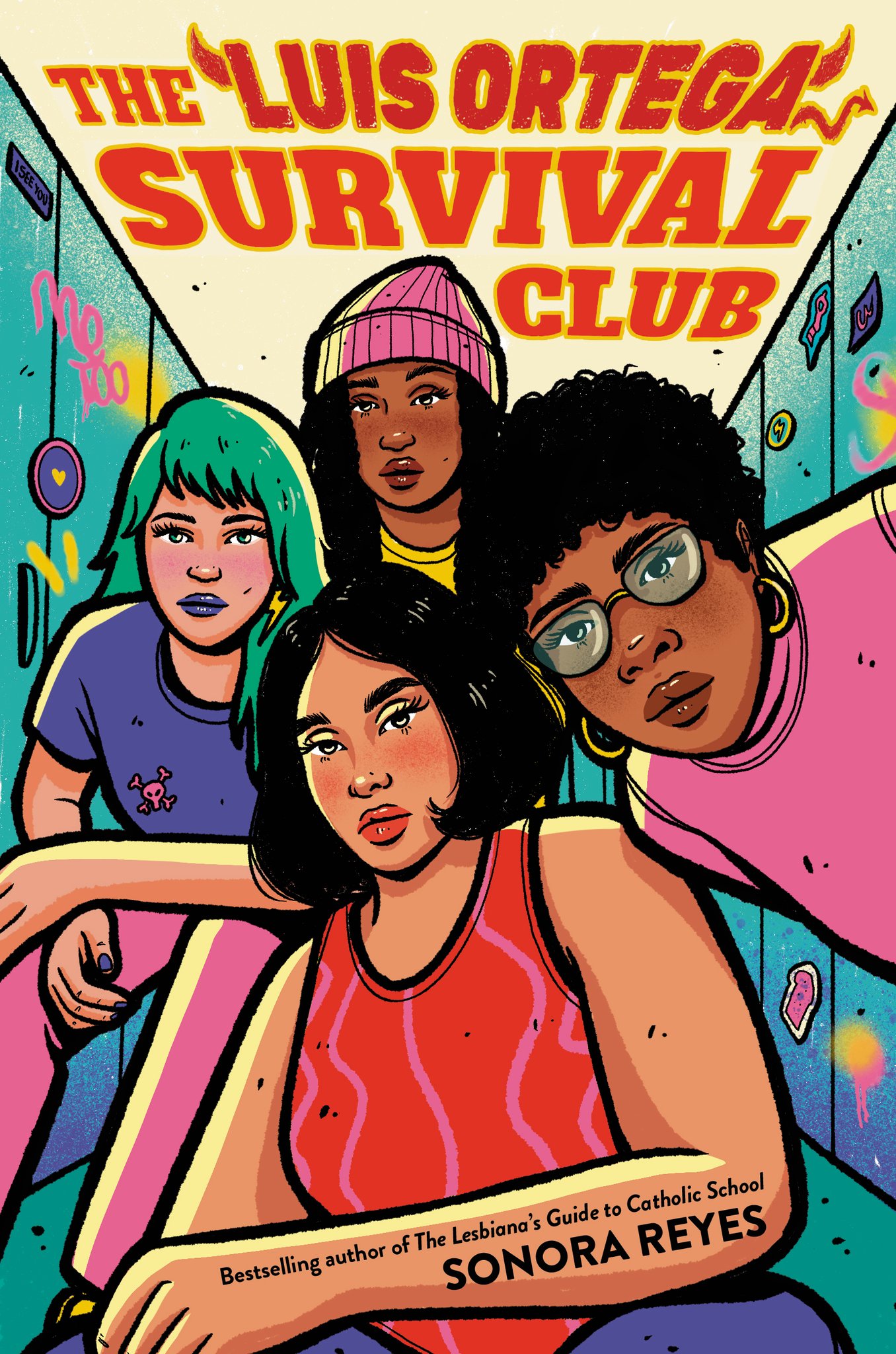 This is a YA contemporary with romance but it's also very much centered around the fallout of a crime (sexual assault) and fighting to get some form of justice and for people to hear you. I think readers who read sexual assault memoirs and also YA contemporary/romance will like this one.
High schooler Ariana Ruiz is autistic with selective mutism which fellow student Luis Ortega exploits in order to assault her. In the fallout of Ariana trying to make sense of what happened, she ends up finding a group of friends and a crush, who she bonds with at first in their goal to take down Luis Ortega and make people realize he's a predator.
Sonora Reyes writers characters I love and root for, including The Lesbiana's Guide to Catholic School, and I will always immediately buy and read her work. I enjoyed having Elisa Meléndez narrating in my ears the day I inhaled this one.
(TWs the author provides these in the opening of the book, and you can also see the approved content warnings here.
Wake by Shelley Burr
For fans of Australian crime, missing person cases, and PIs.
While once a thriving town, Nannine — an outback town in Australia — has lost much of its businesses due to drought. It's also where almost 20 years ago, Evelyn McCreery disappeared as a child. Now PI Lane Holland wants to solve the case — for the reward money he's desperate for in order to pay for his sister's college. But he's not as upfront with information when he tries to get to know Mina McCreery, the missing girl's now grown sister. She knows about the rumors that she must have had something to do with it or know more than she does, and she may not trust Holland but she wants to know what happened…
This is one of those well done mysteries that suck you into a place and keep you gathering evidence, desperate to solve what happened!
If you're a fan of Australian accents, go with the audiobook narrated by Jacquie Brennan.
News and Roundups
Exclusive Cover Reveal + Q&A: Faridah Àbíké-Íyímídé's Where Sleeping Girls Lie
Brave Books, Kirk Cameron Plan Public Library Events August 5; Public Libraries Need to Prepare
Nine crime authors on their favourite books, why we're obsessed with thrillers and the literary tropes that need to die
57 New Mystery and Thriller Books You Won't Be Able to Put Down
Dr. Ian Smith discusses new mystery novel
Barnes & Noble's 'Best Books of the Year So Far' List Is Here, and It's Got Something For Everyone