Hello and welcome (back) to the Kissing Books newsletter. I'm PN Hinton, here to give you the rundown on the world of romance, including new releases, recommendations, and other entertaining ways to pass your time.
In the last newsletter, I mentioned how June was when a lot of people were trying to reevaluate and/or catch up on their reading goals of the year — a boat I am also firmly in. Numbers wise, I am at 27/52 books read, which is six books ahead of my goal; so pretty pleased there. Speaking of reading materials, one of the books I'm currently reading is That Summer Feeling, which was released last week, and I am thoroughly enjoying it. I agree with this sentiment on the vibes of the book.
Are you looking for more in-depth insight into the bookish world from various professionals who are immersed into it. If so, then be sure to check out the Deep Dive. You can currently check out Sharifah's The Power Reader's Guide to Reading Logs & Trackers on us to get an idea of the content included and then head here to choose a membership level.
Bookish Goods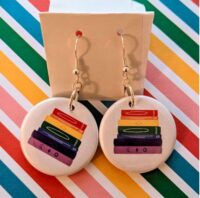 These rainbow bookish earrings are a perfect way to celebrate Pride month and the love of reading. $12
New Releases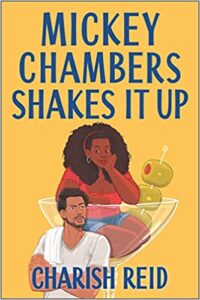 Mickey is an adjunct instructor who decides to take on a part-time job at a local bar to help ends meet. Diego is the owner of said bar — which makes him her boss — as well as a student in the online writing class Mickey is teaching that summer. This set-up, plus their grumpy/sunshine pairings, could make for a difficult relationship all around, but Diego can't deny the way Mickey brings life to the bar and makes it a popular place to hang out. And neither can ignore the attraction simmering between them.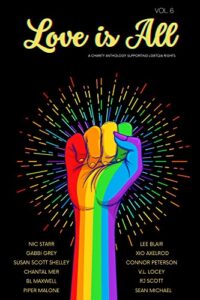 Love is All: Volume 6 by Xio Axelrod, Piper Malone, Susan Scott Shelley, Chantal Mer, and others
This collection of short stories is the next installment in the series highlighting stories from and about people from the LGBTQ+ community and the love they find. Be sure to pick this up ASAP since it will only be available for a limited time.
For a more comprehensive list of new releases, check out our New Books newsletter.
Riot Recommendations
Yesterday was Hug Your Cat day. Now I know that some cat owners may say that is something that you do at your own risk because they're not always known for being down with physical signs of affection, which I know can be heartbreaking for some people, me included. I've always said that if I get a cat, I need one that will be okay with snuggling. I'm not going to Elmira the poor thing, but I would like occasionally cuddles without walking away looking like I got into a fight with a paper shredder.
However, it is still a holiday of sorts, so in honor of it, let's highlight some romances with cats on the cover who may or may not always play apart of the plot. Enjoy!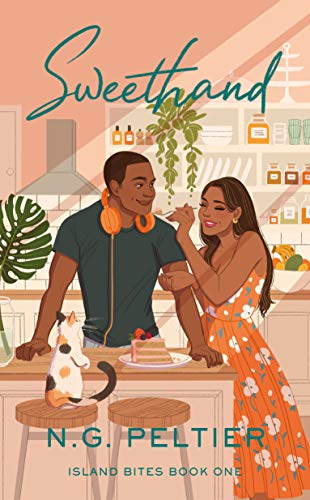 After a devastating and public break-up, Cherisse has sworn off dating for the foreseeable future. Unfortunately, even with her sister's impending wedding as a distraction, her mother still works to try to set her up with every eligible bachelor. Complicating this is the fact that Keiran, a man who she has butted heads with in the past, is part of the wedding party on the groom's side, which means she'll be seeing more of him. Despite seeming to be completely not into him, one rainy night leads to them connecting on a level neither thought possible, and has them wondering what comes next.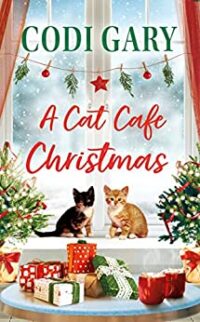 If animal lover Kara can't find a way to get her cat café out of the red and get more cats adopted, her dreams will sink before they have a chance to flourish. Enter marketing guru Ben, who, despite being a bit overbearing, has a great plan to help Kara get out of the hole. All they have to do is remember to keep that shaky wall between business and pleasure in place. That is a task easier said than done, especially when they start to get to know each other better.
Pick your preference and get a '90's heartthrob.
Congratulations to the Ripped Bodice on opening a new chapter.
And that's all I have for y'all today. I'll be back in your inboxes on Thursday with a fresh edition. In the meantime I can be found posting on Twitter under @PScribe801. Until then, happy reading and stay hydrated.