Hello and welcome (back) to the Kissing Books newsletter. I'm PN Hinton, here to give you the rundown on the world of romance, including new releases, recommendations, and other entertaining ways to pass your time.
Today is the last day of school for us here and it's a half day. It's hard to believe that my son's freshmen year is already over and next year he'll be a sophomore. I know he's looking forward to having the summer off and doing what he wants to do all day: staying glued to a screen. However, I'm planning on enforcing a screen detox of sorts and trying to get him to explore more than the digital world. We'll see how it goes.
Speaking of summer starting, as a heads up there will not be a newsletter due to Memorial Day being observed in the U.S.
If you haven't already checked out Book Riot's latest podcast First Edition, you're really missing out. Here, co-founder Jeff O'Neal explores the entirety of the bookish world, using interviews, recommendations, and more from well-known people in the bookish community. The most recent episode has a discussion between Jeff and Khaled Hosseini and their thoughts on the 20th anniversary of The Kite Runner and its lasting impact.
Bookish Goods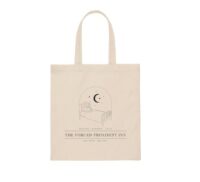 With summer around the corner, I'm sure there will be a lot of trips to waterparks, regular parks, and other outdoor places, not to mention trips to the library for those who also want to enforce screen restrictions. What better way to carry all the incidentals you'll need, or borrowed books, than this trope that is also an homage to one of the more popular romance tropes? $20
New Releases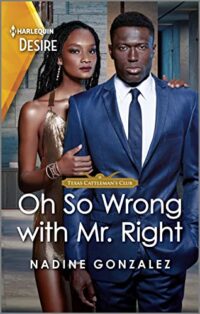 In Sasha's family, there has been a history of runaway brides and she's the latest one. With her sister's wedding just around the corner, she enlists the help of Nikola to be her plus one for the paparazzi that will also be there. He agrees but also has a hidden agenda, which is to make the commitment-shy woman give love another chance with him.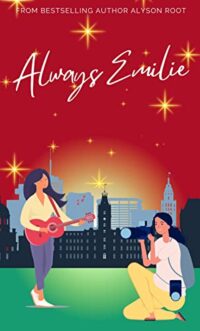 Charlie and Emilie were schoolyard sweethearts at Pinkerton Academy until Emilie broke Charlie's heart. Twenty years later, both women are back for their alma mater's annual charity ball. Charlie is looking to avoid any contact with the other woman but Emilie, knowing that Charlie was the woman she let get away, is equally as determined to get a second chance.
For a more comprehensive list of new releases, check out our New Books newsletter.
Riot Recommendations
One of my best friends recently moved. And I don't mean down the street or to another adjacent suburb — she moved an entire seven states away. That is a huge change and I know she's nervous and excited. I'm super proud of her for taking this step because, while it is a huge one, it is also one she has been wanting to make for the last three years. But life and of course a worldwide pandemic prevented it until now.
Now, she didn't do this for her significant other nor is she looking at this as a chance to start a new relationship. I feel like I need to make sure that's clear in case she or any of our mutual friends read this. But it did get me to thinking how a big move like this is also the catalyst for finding a new relationship in a lot of romance novels. Sometimes it is the reason for the move and sometimes it is just a happy effect. Listed below are just a few that fit this mold.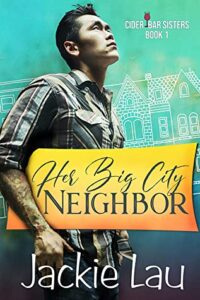 After bubbly Amy inherits a house in Toronto, she decides it is the perfect opportunity to move away from well-meaning family members and a selfish ex to start over and be her own independent person. Once there she meets Victor, her grumpy tattooed neighbor and starts up a neighbors-with-benefits relationship with him. But she also has to make sure she doesn't put herself in a position to be taken advantage of again, no matter what secrets Victor may be hiding under his gruff façade.
Mary came to Gold Sky Montana at her overbearing mother's insistence, specifically to look for a husband. And it isn't a 'want' situation but rather a 'need'. When her first attempt at a match fails, she finds herself drawn to Alex, who also happens to be a woman. Not expecting to feel this way but also not wanting to pass up a chance at happiness, the two women take advantage of the openness of the small town to enter into matrimony.
If you like your romance with a thread of erotica, then this list is for you.
Here are just some of the 2023 romance releases that have already been published or will be soon.
And that's it for today. Remember, you won't get another newsletter until next Thursday because of Memorial Day here in the U.S. If you have a long weekend, I hope it's enjoyable. In the meantime, can still be found posting over on Twitter under @PScribe801. Until then, happy reading and stay hydrated.