Happy Tuesday, kidlit friends! Does it seem like May is unfairly packed with things? It's AANHPI Heritage Month, Mental Health Awareness Month, Jewish American Heritage Month, and Mother's Day, plus school ends (at least here in TN it does), there are birthdays, anniversaries, and gardening to be done. It's a really exhausting month, but I do like to stay busy!
Did you know Book Riot has a new podcast? BookRiot.com co-founder Jeff O'Neal explores the wide bookish world with interviews, lists, rankings, retrospectives, recommendations, and much more, featuring people who know and love books. Subscribe to First Edition on Spotify, Apple Podcasts, or your podcatcher of choice.
Bookish Goods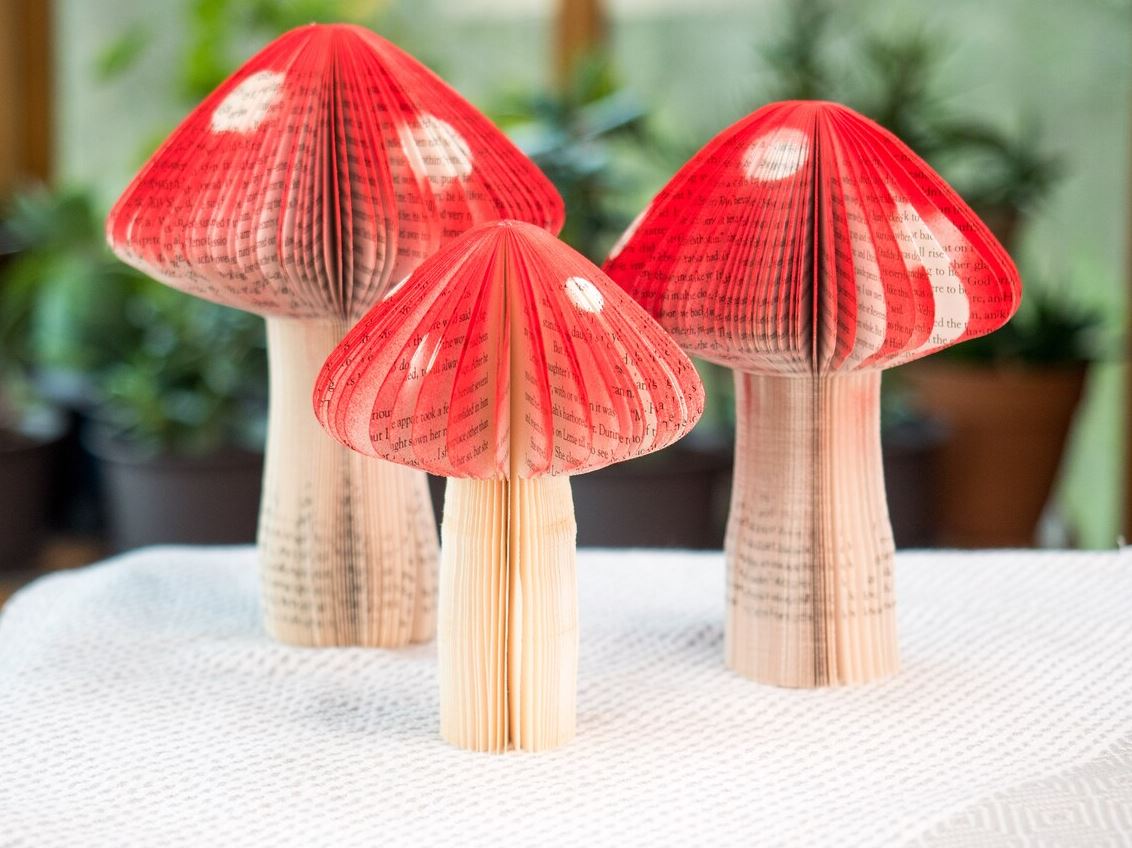 My daughter's nursery was forest-themed, and I would've loved to have included these mushrooms made from book pages. $20+
New Releases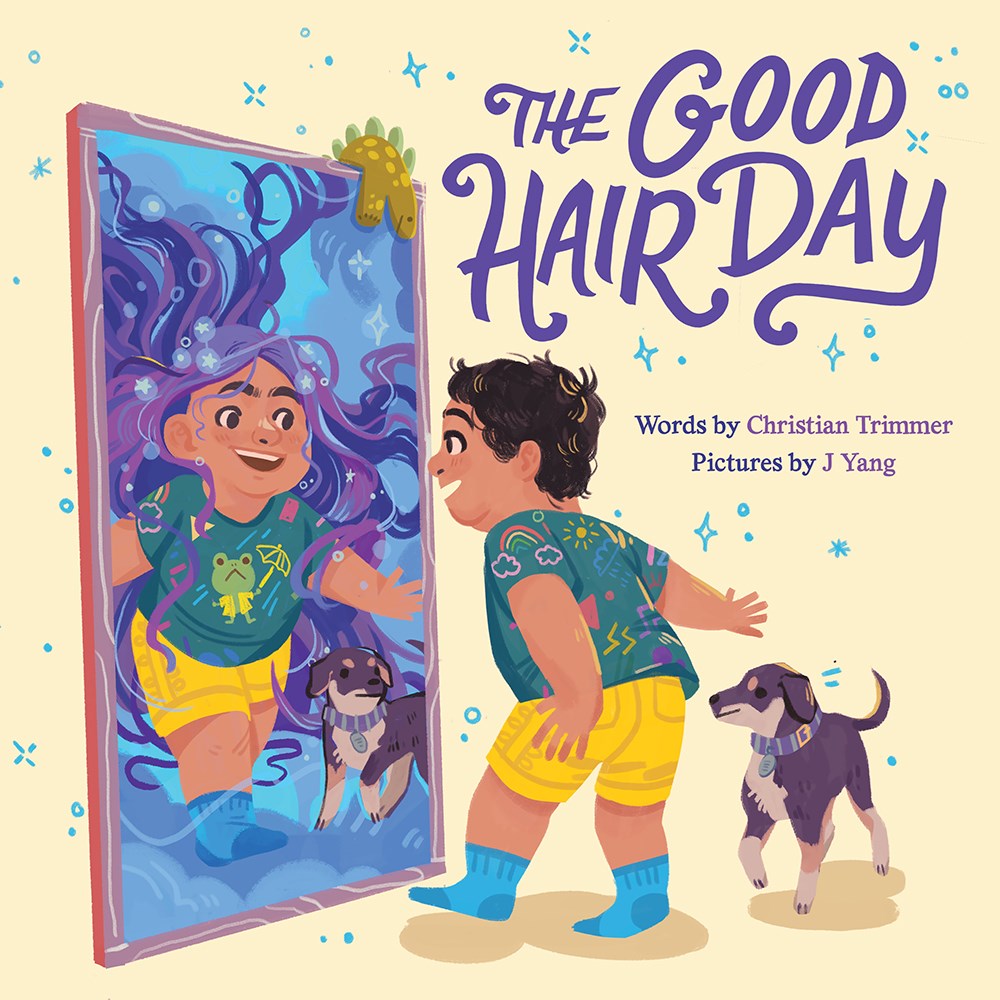 The Good Hair Day by Christian Trimmer, illustrated by J Yang (picture book)
In this heartwarming picture book, a young boy, Noah, has a birthday coming up. More than anything he wants long hair, but he's never seen a boy with long hair, so instead he asks for more normal gifts. After his birthday haircut, he bursts into tears and his secret is finally revealed: he wishes he had long hair. Thankfully, his parents and sister have a big birthday surprise for him. I adore this picture book and wish I'd remembered it for my birthday roundup last week! Special shoutout to the fantastic portrayal of the mom in a wheelchair. This would be great to pair with My Rainbow.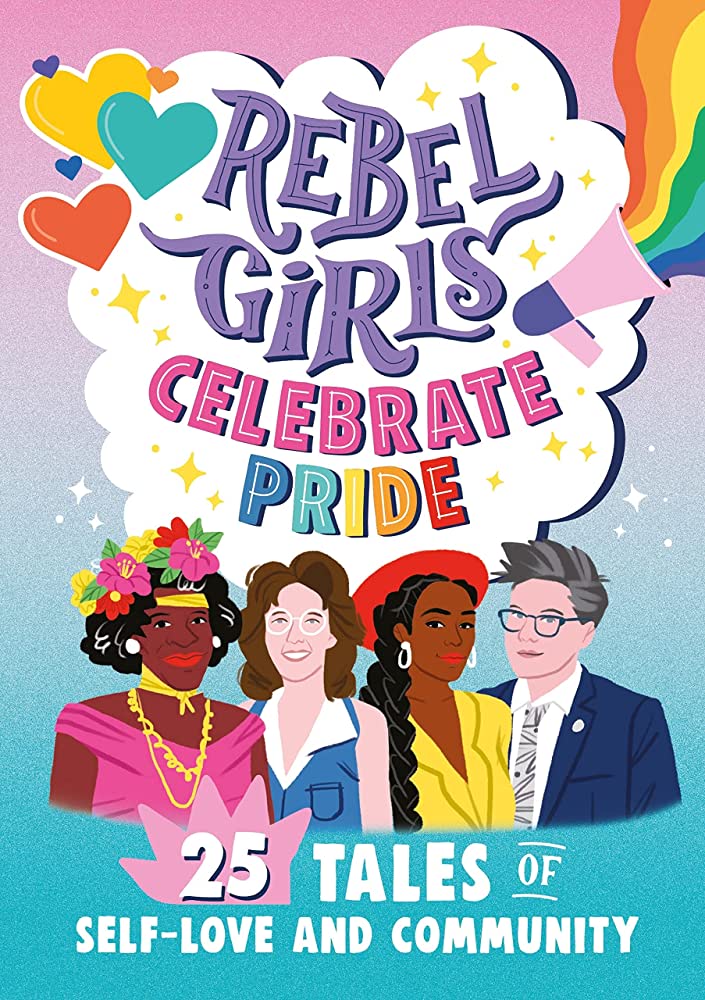 Most of the biography anthologies Rebel Girls publishes are large hardbacks, but this one is a bite-sized paperback perfect for carrying in backpacks. Each page spread features someone from the LGBTQIA+ community and includes a one-page biography and a full-color illustration. It includes well-known queer folk like the activist Marsha P. Johnson and singer and actor Janelle Monáe alongside lesser-known figures like scientist Clara Barker and dancer Sherenté (at least, lesser-known to me). Back matter includes a place for the reader to write their own story and draw their self-portrait, as well as terms to know and further ideas to celebrate pride. This would make a great gift for queer youth during LGBRQIA+ Pride Month in June.
In my May new children's book releases roundup for Book Riot, I also review Oh No, the Aunts Are Here! and Second Chance Summer. For a more comprehensive list, check out our New Books newsletter!
Riot Recommendations
May is Mental Health Awareness Month, something I advocate for and experience all 12 months of the year. 🙂 These four new children's books center dealing with emotions and mental health.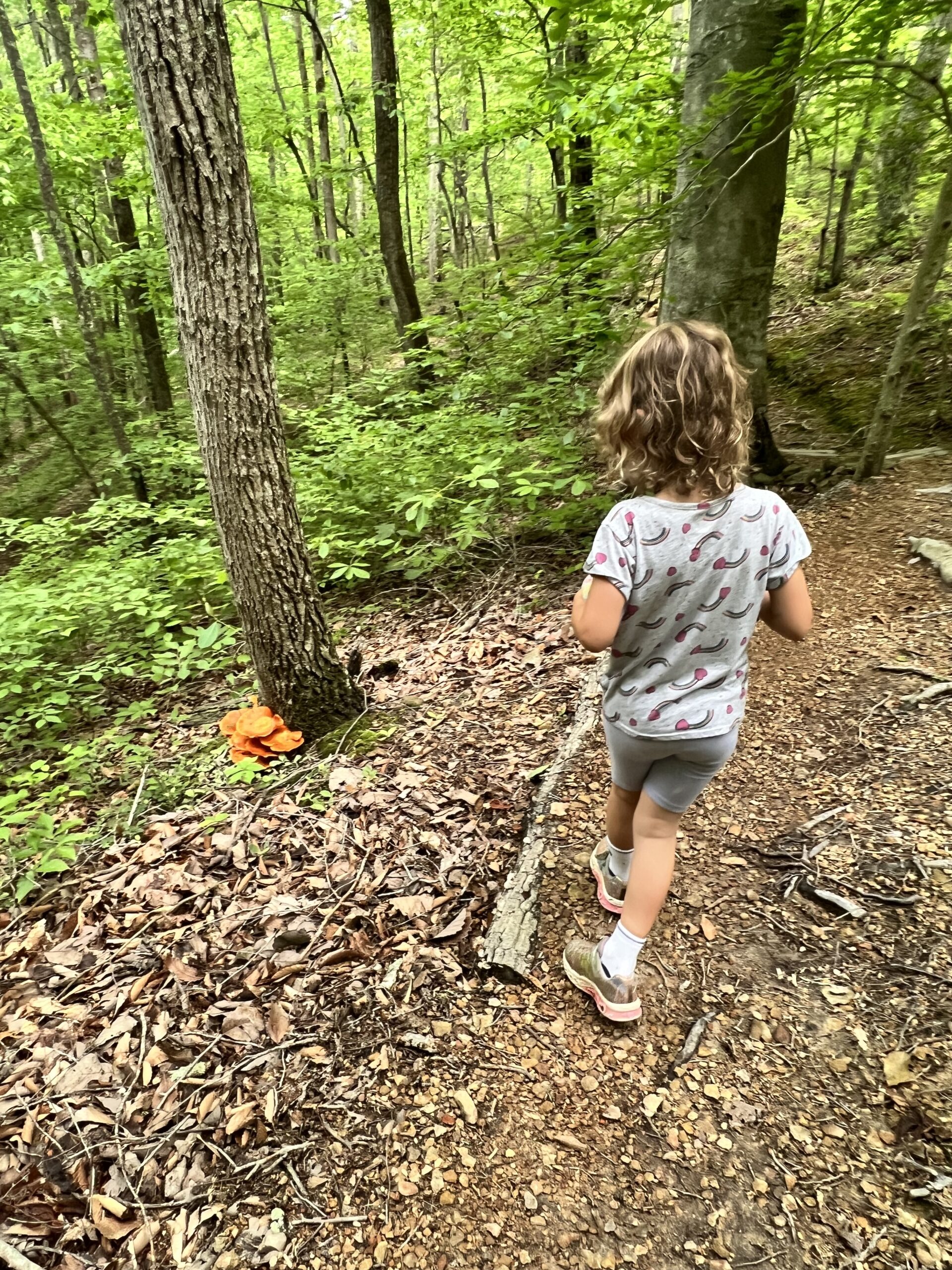 Did you hear that Pen America and Penguin Random House are suing Florida's Escambia County School District over book bans? This is what I'd love to see more of. Let's challenge these book bans in courts, publishers.
On my Mother's Day hike, we encountered these orange mushrooms. I think it's the first time I've seen orange mushrooms before. They appear to be Jack-O-Lantern mushrooms to me, which are poisonous. We saw so many mushrooms on this trail; my daughter decided to call it the mushroom and bird song trail.
If you'd like to read more of my kidlit reviews, I'm on Instagram @BabyLibrarians, Twitter @AReaderlyMom, and blog irregularly at Baby Librarians. You can also read my Book Riot posts. If you'd like to drop me a line, my email is kingsbury.margaret@gmail.com.
Until next Tuesday!
Margaret Kingsbury