New Releases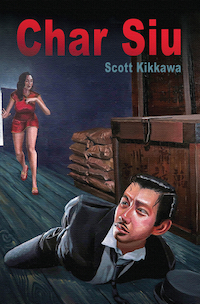 Char Siu by Scott Kikkawa
For fans of hardboiled mysteries, noir crime, and historical fiction!
The Sheik — Homicide Detective Sergeant Francis Yoshikawa of the Honolulu Police — finds himself in a situation where everything goes bad, stemming from extracting protection money from gambling dens and brothels. Now he's lost a material witness and has to navigate the underworld of crime while caught between fellow extortionist cops and a new investigation trying to root out the department's corruption…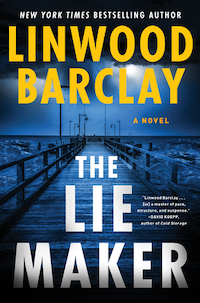 For fans of thrillers, family drama, and witness protection!
Jack Givins' father exited his life when he was a child in the most dramatic way: telling him he was not a good man because he'd killed people. Now as an adult, Jack is struggling financially as a writer when he's offered a job to write made-up histories for people in witness protection. He jumps at the opportunity for the money and to get to find his dad who is in the program. Except his dad has disappeared and now Jack has to find him the man he doesn't know.
Looking for more new releases? Check out our New Books newsletter!
Riot Recommendations
Sometimes a print, digital, and audio format of a book release at the same time. But sometimes a format like audio doesn't release until later — which for accessibility reasons isn't great for many readers — so I wanted to highlight two previously published books that now have an audiobook format.
For fans of procedurals!
Ellie Rush aspires to be a detective while currently working as an LAPD bicycle cop. Her first murder case involves someone she knows: a former college classmate. Since Ellie's aunt is a higher-up in the department, she becomes involved in the case, bringing in her extended family which includes her best friend and ex-boyfriend.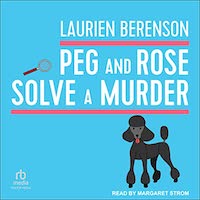 For fans of cozy mysteries and septuagenarian MCs!
Peg Turnbull and Rose Donovan — a former nun — don't get along and since they're sister-in-laws it's hard to avoid each other. But the bickering will have to mostly be put on ice — they'll try — because there is a murder to solve at their local bridge club…
News and Roundups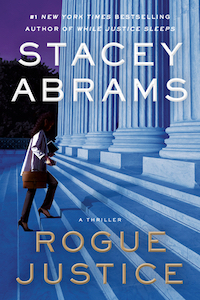 Stacey Abrams talks Little Women, John Grisham, Nora Roberts, and the books that changed her life
25 Books Being Made into Movies and Series in 2023 and 2024
Liberty and Tirzah chat new releases, including We'll Never Tell by Wendy Heard, on the latest All The Books!
The Guardian: The best recent crime and thriller writing
Only Murders in the Building Season 3 Gets August Premiere Date