Dear Book Friends,
It's Thursday, and it's finally starting to feel like spring up here in the PNW. Still, I have to admit, I've spent a lot of time on the couch this week watching Beef and Queen Charlotte on Netflix. Oops. I hope to get out and enjoy the weather this weekend though! How has your week been going? Have you been outdoors enjoying yourself, or have you been a giant couch potato like me? More importantly, are you ready to talk books?
Book Riot has a new podcast for you to check out if you're looking for more bookish content in your life. First Edition will include interviews, lists, rankings, retrospectives, recommendations, and much more, featuring people who know and love books. You can subscribe to First Edition on Spotify, Apple Podcasts, or your podcatcher of choice.
Book Deals and Reveals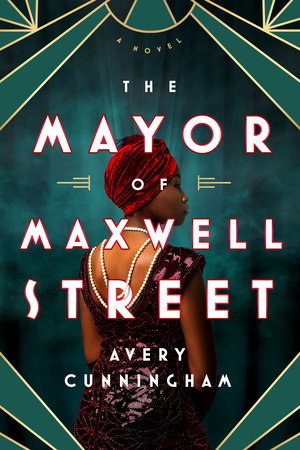 Get ready for The Mayor of Maxwell Street. This debut novel follows an ambitious Black debutante and a young biracial conman who meet "on the bloody streets of Chicago when the '20s first began to roar." Check out the beautiful cover, designed by Amy King. This one's out from Hyperion Avenue on January 16, 2024.
The Nerd Daily has revealed the cover for Ivy Ngeow's romantic suspense-thriller The American Boyfriend. It's out from Penguin Random House SEA on July 25.
And here's the cover of Alebrijes by Newberry Award-winning author Donna Barba Higuera. This middle grade sci-fi novel will be out on October 3 from Levine Querido.
Where are my cat people at? You're going to love the cover of John Scalzi's Starter Villain, with art from Chesley Award-winning Tristan Elwell. This one will be out on September 19 and you can preorder it here.
Remember when Lloyd Deveraux Richards' daughter posted a TikTok video that went viral and helped Richards' book become a bestseller? Well, he's just sold the rights to a second thriller, Maidens of the Cave, which will be a sequel to his first novel Stone Maidens.
Jennette McCurdy, bestselling author of the memoir I'm Glad My Mom Died, has announced a new book club that she will facilitate on her Instagram account.
Marvel Studios is shutting down preproduction on its vampire thriller Blade. The studio says it will restart production once the strike is over.
Christina Hendricks is attached to star in the upcoming psychological thriller Reckoner, based on the short story by the late Rachel Ingalls.
Jessie Buckley and Paul Mescal are in talks to star in an adaptation of Maggie O'Farrell's award-winning novel Hamnet, directed by Chloé Zhao.
Philanthropist Melinda French Gates hopes that her new book imprint, Moment of Lift Books, can help others gain a new perspective on gender equity and "what it's really going to take" to get there. The imprint's first release is Radical Inclusion by David Moinina Sengeh.
Check out what all the online book clubs are reading in May, from dystopian fiction to historical fiction set in old Hollywood.
Machine learning and AI have grown leaps and bounds — so why are algorithmically generated book recommendations still so bad?
Book Riot Recommends
Hi, welcome to everyone's favorite segment of Book Radar called Book Riot Recommends. This is where I'll talk to you about all the books I'm reading, the books I'm loving, and the books I can't wait to read and love in the near future. I think you're going to love them too!
Can't Wait for This One!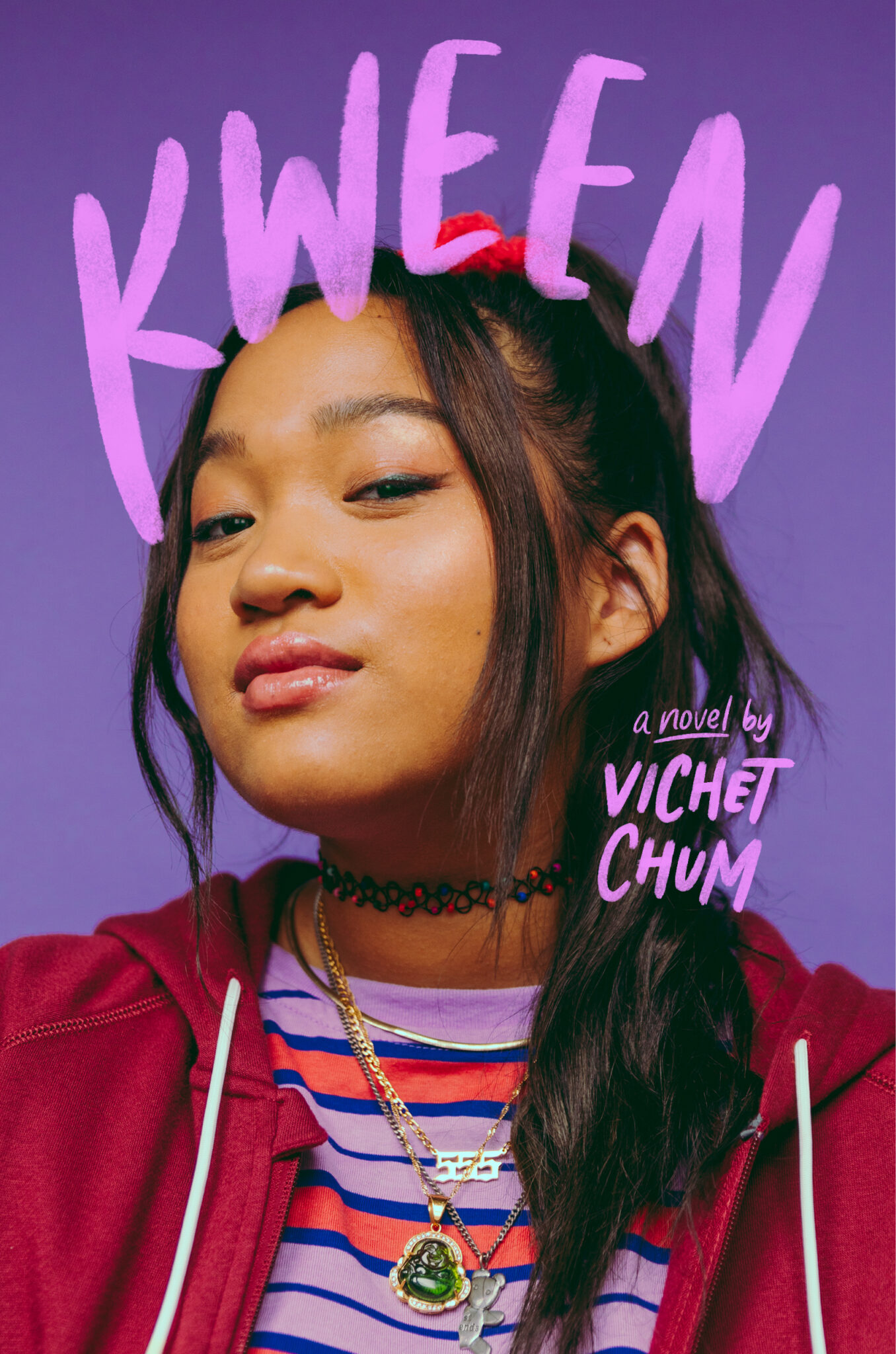 Kween by Vichet Chum (Quill Tree Books, October 3)
I don't know about you, but I love the energy of this cover. Maybe it's because I love purple. Maybe it's because this cover is super cute. Either way, I'm excited to read this one when it comes out in October, and after I tell you about it, I think you will be too.
Soma Kear is a queer Cambodian American teen whose slam poetry videos have gone viral. Soma's verses are how she makes sense of the world and finds a connection to her true self. But with everything going on at home and her Ba's deportation to Cambodia, is Soma really ready to put herself out there? And when Soma's school decides to on a spoken word contest, will she be brave enough to share her truest self — her fears, her uncertainties — with the world?
Vichet Chum's debut novel promises to be a celebration of Khmer identity, queerness, and "embracing the complicated histories that shape who we are and want to be."
Looking for fascinating stories, informed takes, useful advice, and more from experts in the world of books and reading? Subscribe to Book Riot's The Deep Dive to get exclusive content delivered to your inbox.
Words of Literary Wisdom
"After all, money was like bunnies – once you had a certain amount of hundreds in your wallet, they just kept multiplying. Either people respected you and gave you opportunities that led to more money, or you put it in the stock market, sat back and watched it give birth over and over again."
— Happy & You Know It by Laura Hankin (I'm manifesting these words of literary wisdom right now)
What's Up in the Book Community?
My iPhone is constantly telling me I spend too much time staring at my screen, which is honestly so rude. But this means I spend a lot of time scrolling around the online book community: BookTube, Bookstagram, BookTok, BookLinkedIn (JK. That's not a thing…I don't think). You get the idea. Don't have the time, energy, or the will to do all of that yourself? No problem. I got you. In this weekly section of Book Radar, we'll take a look at something cool, interesting, and/or newsy that's going on in the book community.
I feel like this week we have to acknowledge the Taylor Swift memoir conspiracy. So let's dive in.
So for the past week or so, Taylor Swift fans have been taking to social media to share their theories about an upcoming potential memoir and hints that the musician may (or may not) be dropping about this memoir's release. In fact, people are so convinced that this unnamed memoir from an undisclosed celebrity is going to be a Taylor Swift memoir that the book has already pushed the mysterious book up the charts.
But Swifties? I've got bad news. It has been confirmed that the memoir is not, in fact, by Taylor Swift. So who is the mystery author? Now people are speculating that it might be BTS, but we'll have to wait and see!
And Here's A Cat Picture!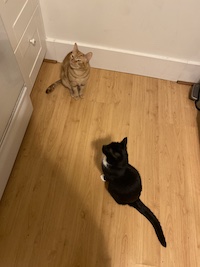 Here's a little peek into our daily routine. Every morning, the cats get fed and then they immediately go over to the treat drawer to await their treats. So yes, here they are awaiting their morning treats. They are terribly spoiled.
And that's all for today, friends! I hope you have a wonderful weekend, and I'll see you soon.