Hello and welcome (back) to the Kissing Books newsletter. I'm PN Hinton, here to give you the rundown on the world of romance, including new releases, recommendations, and other entertaining ways to pass your time.
While I'm always happy for the weekend and a break from the nine to five, I'm especially excited for this one. I am meeting up with a friend that I met in college for an in-person catch-up lunch. Now, this friend and I didn't go to the same college. We met by happenstance at a retreat one weekend, hit it off, and have kept in touch since. It's been over a decade since we've seen each other face to face so it is exciting. I hope that your plans, whatever they are, also bring you joyful anticipation!
If you haven't already checked out Book Riot's latest podcast First Edition, you're really missing out. Here co-founder Jeff O'Neal explores the entirety of the bookish world, using interviews, recommendations, and more from well-known people in the bookish community. Be sure to listen to the most recent one to see if Jeff and Rebecca can help pick the "It" book for May and listen to Erica Ezeifedi debut the new "Reading Stories" section.
Bookish Goods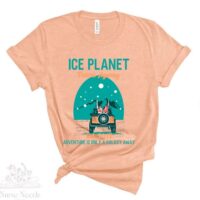 This is a cute little design that is subtle for those outside Romancelandia while being a "wink wink nudge nudge" to those who get it. Because this is definitely one of those IYKYK references. $24
New Releases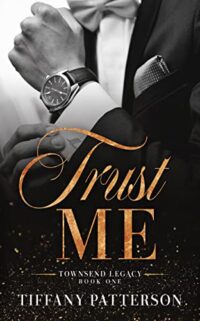 Trust Me by Tiffany Patterson
In order to avoid jail time, Riley is blackmailed into infiltrating Townsend Industries to find proof of their alleged shady dealings. When Kyle discovers the real reason for Riley's presence, the two enter into a marriage contract. Kyle thinks this is the perfect way to feed wrong information to the people that hired Riley and take down anyone who is a threat to his family's name. He expected it to stay a marriage based on revenge, but then feelings that he shouldn't be having begin to enter the picture.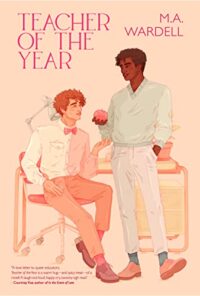 Marvin is a kindergarten teacher who had dedicated his life to his career. His current goal is to win Teacher of the Year, as he knows how much that would help his school. When single father Olan walks into his classroom, he is taken aback by the feelings that the other man stirs. The two soon begin a friendship that develops into more but Marvin isn't sure if love is a risk he wants to take, especially since it could change all the other plans he has made for himself.
For a more comprehensive list of new releases, check out our New Books newsletter.
Riot Recommendations
Today is Twilight Zone Day! Not sure why May 11th was chosen for this day since it doesn't appear to be tied to creator Rod Sterling in any way, but hey, I'm going to roll with it.
From my personal observance, there has been a resurgence in people watching The Twilight Zone. Don't get me wrong; it has never not been a pivotal point of pop culture since it came out. But I do feel that the newer fans have realized the undertones to every story and are talking about it on various social media platforms which in turn is drawing older fans to re-watch with that new mindset.
That's a topic that could take an entire article or two, so I won't get too much further into that. However, it is a topic that also leads us to today's themes for recommendations which are sci-fi romances.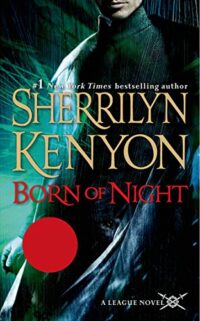 Nykyrian. once an assassin for the nefarious League is now Sentella, a rebellion group. Kiara is the daughter of a senator whose alliances have resulted in her being a walking target. Between the differences in the positions and the hurts from their pasts, these two shouldn't be drawn to each other but neither can deny that they are. Nor can they deny that they hope they can find a semblance of happiness with each other in the dystopian society they're in.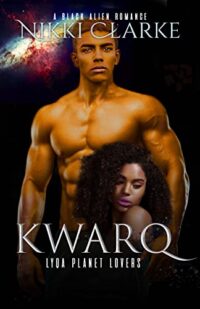 Kwarq by Nikki Clarke
Kwarq begrundingly comes to Earth to participate in a scavenger hunt his twin put together for their birthday. During the game, he catches the scent of the human woman Amani and instantly knows she's his mate. He is determined to not leave this planet without her and sets out to convince her that they're meant to be.
Miari is a human alien hybrid who, for reasons unknown to her, has caught the eye of Raku, the king of the Xiveris, an alien race that invades her colony every three years. She understandably has a distrust of them and flees rather than be enslaved. Raku, knowing that Miari is his fated mate, pursues knowing that if she accepts this, he will endeavor to make her happy as his Queen.
If you've been watching Queen Charlotte, you may be interested in some of these read-alikes.
I feel attacked and seen in this.
Say yes or no to the cake and see if you've already met your soulmate.
And that's all I have for y'all today. I'll be back in your inboxes on Monday with a fresh newsletter. If you need a little bit of me over the weekend, I can be found over on Twitter under @PScribe801. Until then, happy reading and stay hydrated!