We're giving away three copies of Cursed Crowns by Catherine Doyle and Katherine Webber to three lucky Riot readers!
Enter here for a chance to win, or click the image below!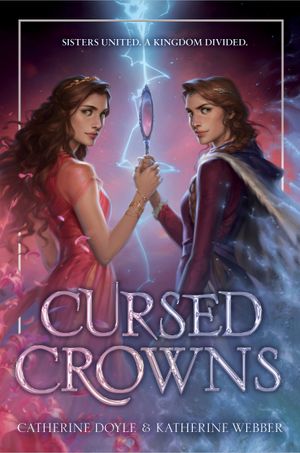 Twin queens Wren and Rose have claimed their crowns…but not everyone is happy about witches sitting on Eana's throne. Rose plans a royal tour to establish goodwill in kingdom, while Wren steals away on a ship to rescue their grandmother, Banba. When King Alarik offers a magical bargain in exchange for Banba's freedom, Wren agrees. Meanwhile, Rose's tour is interrupted by a stranger. She's pulled south, where only the Seers know why the Restless Sands are erupting—and why Shen-Lo might hold the key. As rebellion brews, Eana's only chance at peace is for the sisters to reunite once more.