If you're expecting a lot of pot jokes in today's newsletter, well, I got nothin'. My bad. I guess weed better just get on with the comics. (Thank you, thank you, I'll be here all week.)
Interested in fascinating stories, informed takes, useful advice, and more from experts in the world of books and reading? Check out our newest newsletter, The Deep Dive, to get exclusive content delivered to your inbox! Choose your membership level today at bookriot.substack.com
Bookish Goods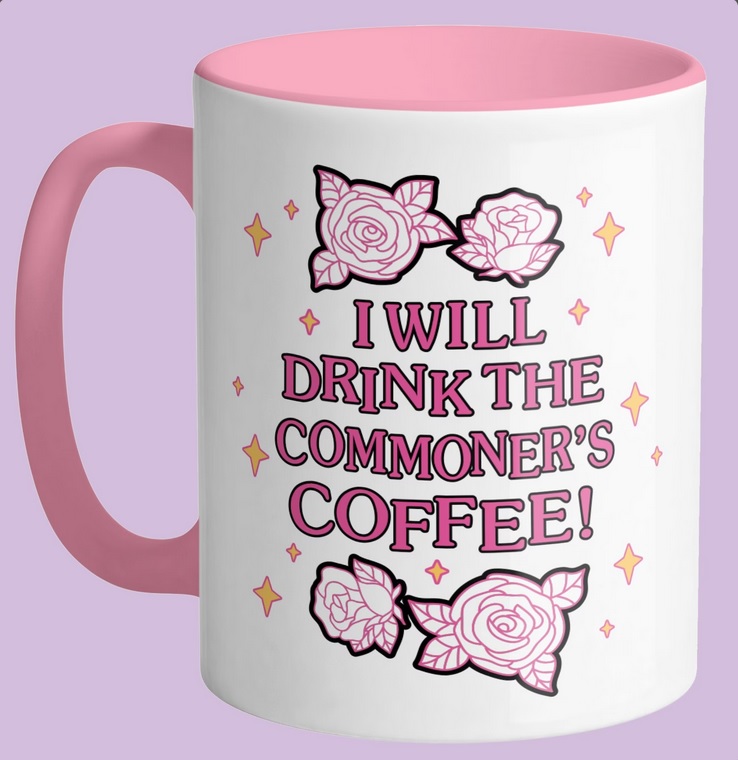 An old reference, but a good one! Fans of Ouran High School Host Club will enjoy their commoner's coffee twice as much in this mug. Comes in four colors. $24
New Releases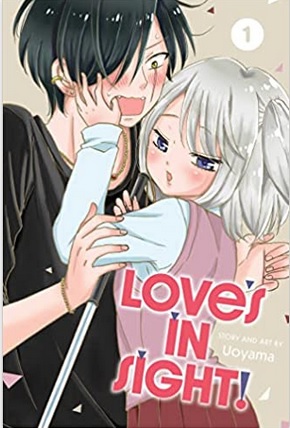 Who would have guessed that Morio, the meanest juvenile delinquent in town, would fall in love with a cool, confident girl like Yukiko? Neither Yukiko attending a separate school for the blind nor Morio's fearsome reputation can stand in the way of this fast-blossoming romance!
Girl Taking Over by Sarah Kuhn and Arielle Jovellanos
It's Lois Lane as you've never seen her before! The Daily Planet's future star reporter is so excited for her summer job in the big city — until she realizes just how little her boss values her input. Can Lois overcome scandal and setbacks to make her name as a hard-hitting reporter, or will the city swallow this small-town girl whole?
For a more comprehensive list of new releases, check out our New Books newsletter!
Riot Recommendations
Today's Riot Rec theme is: theme parks! Except for certain Florida governors, we all love 'em! But they can get expensive, so consider reading these comics as a money-saving alternative.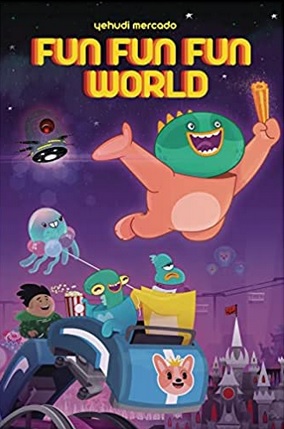 The crew of the alien warship Devastorm 5 is the laughingstock of the entire fleet. But they have one last shot at glory: conquer Earth! The crew dutifully sets up shop at Fun Fun Fun World, an abandoned Earth theme park, to plot their conquest. Maybe they'll succeed, or maybe they'll just ride the roller coaster.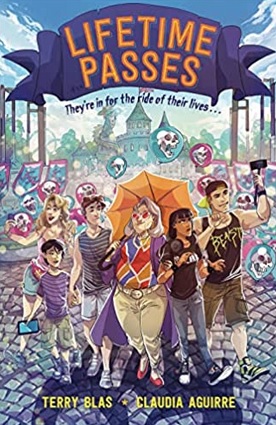 Lifetime Passes by Terry Blas and Claudia Aguirre
When teenage Jackie learns that she can score free lifetime passes to her favorite theme park if someone in her party dies there, she hatches a dark yet hilarious plan: escort seniors from an assisted living facility to the park until one of them finally keels over. Will Jackie's scheme succeed, or will she be forced to face the dark side of her obsession with the park?
Eid Mubarak to everyone ending their fast tomorrow evening — and to everyone who wasn't able to fast this year, too!
~Eileen