Happy new release day, my friends! Today I have a book about life in the universe, a Black horror collection, and a heartbreaking story of friendship. I hope you all had a wonderful weekend. You are going to be surprised to learn that I spent my weekend — wait for it — reading. I never get tired of books! What an exceptional year 2023 has been for books already. I just got my hands on Blackouts by Justin Torres, which is one of my most anticipated of the year. If you haven't read his first novel, We the Animals, I highly recommend it. I am so excited to read it. (And a million other books, lol.)
I am also excited to pick up so many of today's releases! At the top of my list are The Wager: A Tale of Shipwreck, Mutiny and Murder by David Grann, Greek Lessons by Han Kang, Games and Rituals: Stories by Katherine Heiny, Symphony of Secrets by Brendan Slocumb, and The Haunting of Alejandra by V. Castro. You can hear about more of the fabulous books coming out today on this week's episode of All the Books! Tirzah and I talked about some of the books we're excited about this week, including Saturday Night at the Lakeside Supper Club, Damsel, and No Boy Summer.
Have you heard about Book Riot's newest newsletter, The Deep Dive? It's full of exclusive content delivered to your inbox! We're tapping the experts to share longer gems based on years of knowledge about books and publishing, experiences as readers and book curators, and research on lesser-known histories to illuminate and inspire book lovers. For $5/month, you get this deep dive edition of our newsletter in your inbox twice a month. Subscribe to The Deep Dive and choose your membership level today!
And now, it's time for everyone's favorite game show: AHHH MY TBR! Here are today's contestants.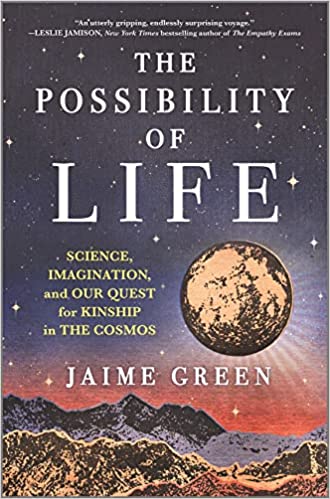 This is one of the most anticipated science books of the year. And it's great! Everyone has their thoughts on whether we are alone in the universe. Science writer Green takes a look at the history of human's belief in life outside of Earth, the scientific possibilities of other life, alien representation and ideas in pop culture, and more. Whether you think there are little green men, sentient rocks, Ewoks, etc. out there among the stars, or you don't think life exists elsewhere, this is a fun read for science buffs and fans of learning alike!
Backlist bump: The Disordered Cosmos: A Journey into Dark Matter, Spacetime, and Dreams Deferred by Chanda Prescod-Weinstein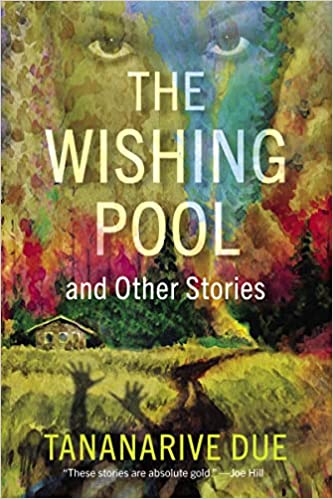 On this week's episode of All the Books! I was talking about how I thought I had horror book burnout, so I hadn't read this one yet. But just talking about it led me to sit down and read this collection as soon as we were done recording! Due, who has written such great horror as The Good House and the collection Ghost Summer, returns with another scary selection of stories. The monsters and frights in this collection are real and spine-tingling, and often metaphors for the injustices still faced by Black people in America. There's a daughter hoping to save her ill father with a wish, a bookstore manager dealing with a possible ghost, something weird going on at Grandmother's house, a woman battling her demons, and more. Due is a horror master who deserves more recognition!
Backlist bump: Ghost Summer: Stories by Tananarive Due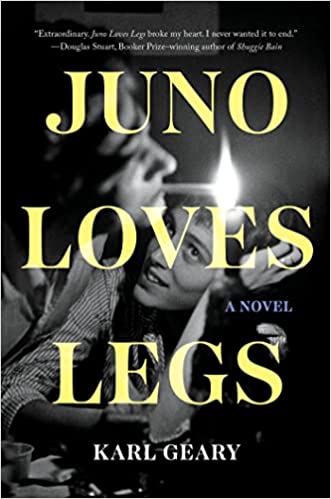 And oh, my friends. If you are in the mood for a novel that will rip your heart out and slap you repeatedly in the face with it, have I got a recommendation for you. This is the story of two young friends trying to survive the violence and poverty of home life and Catholic school in working class Ireland in the 1980s. Tough-as-nails Juno and sensitive Legs lean on each other because they have no one else, and this story of their friendship is devastating. But it's also a beautiful tale of survival and how friendship can be a salvation. It is a tough read but it is a great one. Heads up that this book includes many trigger warnings, including multiple instances of child abuse, child sexual assault on the page, homophobia, and substance abuse.
Backlist bump: The Butcher Boy by Patrick McCabe
Do you need help finding your next great read? Subscribe to Tailored Book Recommendations for really great reads year-round.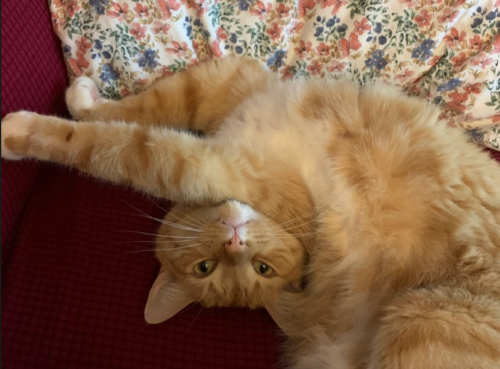 This week, I am reading Come and Get It by Kiley Reid, Hestia Strikes a Match by Christine Grillo, and 1,000 Facts About Ancient Egypt by Nancy Honovich. Outside of books, I just caught up with the first three episodes of the current (and last) season of Succession this morning. What a delicious hot mess. The song stuck in my head is "HandClap" by Fitz and the Tantrums. And here is your weekly cat picture: Zevon has lived with us for over four years, but I still can't get over how he folds himself into these strange positions. It's like he has bones of cooked spaghetti.
---
That's it for me this week, friends. I am sending you love and good wishes for whatever is happening in your life right now. Thank you, as always, for joining me each week as I rave about books! See you next week. – XO, Liberty