Dear Bookish Besties,
I hope your week's been going well. I'm having one of those hectic weeks where I'm wondering if I should run away and find a cat island somewhere to live out the rest of my days. But other than that, everything's fine. Ha! It's all going to be okay. At least we have books.
Interested in fascinating stories, informed takes, useful advice, and more from experts in the world of books and reading? Check out our newest newsletter, The Deep Dive, to get exclusive content delivered to your inbox! Choose your membership level today at bookriot.substack.com
Book Deals and Reveals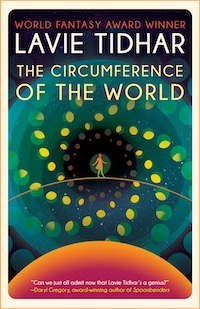 Tor.com has revealed the cover of World Fantasy Award winner Lavie Tidhar's upcoming novel, The Circumference of the World. This one's available on September 5, 2023 from Tachyon Publications.
HBO's House of the Dragon has started production on season 2 at Leavesden Studios in the United Kingdom. The show is likely to return in 2024.
In a recent interview on the Inside of You With Michael Rosenbaum podcast, Morena Baccarin said she is being courted to return for the upcoming Deadpool 3 movie. But Baccarin said "we have not agreed on terms," and "it may or may not work out."
Speaking of the MCU, a DC/Marvel movie is not happening any time soon, but writer/director/executive James Gunn says it's definitely on the table.
HBO Max has cast the first four actors in its It prequel series Welcome to Derry. Taylour Paige (Zola), Jovan Adepo (Watchmen), Chris Chalk (Perry Mason), and James Remar (Dexter) have all joined the project.
Ahead of the new Guardians of the Galaxy film's release on May 5, new character posters of the whole crew have been revealed. Guardians also released a new trailer.
Queen Charlotte hits shelves on May 9, following the May 4 premiere of Netflix's Queen Charlotte: A Bridgerton Story. Ahead of the book's release, Entertainment Weekly is offering fans a sneak peek at an excerpt from the novel by Shonda Rhimes and Julia Quinn.
Get ready for Independent Bookstore Day with Libro.fm! From Monday, April 24th through Sunday, April 30th, the online audiobook retailer will offer a limited-time sale on a wide variety of bestselling books. All purchases support your local bookstore.
And speaking of Libro.fm! Check out the 10 new audiobooks Libro.fm users are most excited to listen to in spring 2023.
Wondering where to buy books now that Book Depository is closing? Here are several Book Depository alternatives.
Get involved in a book club with this roundup of what all of the online book clubs are reading in April.
Book Riot Recommends
Hi, welcome to everyone's favorite segment of Book Radar called Book Riot Recommends. This is where I'll talk to you about all the books I'm reading, the books I'm loving, and the books I can't wait to read and love in the near future. I think you're going to love them too!
Can't Wait for This One!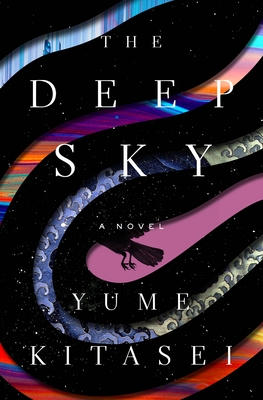 The Deep Sky by Yume Kitasei (Flatiron Books, July 28)
You like sci-fi? Thrillers? Mystery? Space adventure? Why not all of that together all in one book? That's what you're going to get with Yume Kitasei's debut novel The Deep Sky. It's out in July, but I already can't wait!
The Earth is on the verge of an environmental collapse. In a desperate attempt to save humanity, 80 people — elite graduates of a competitive program — have been sent to space to keep the human race going. In deep space, they are expected to give birth to a new generation. They are humanity's only hope.
But everything goes awry when a bomb kills three of the crew and knocks the ship off course. There is only one surviving witness: Asuka, the one who was picked last to join the program and the one who struggled most with training leading up to the mission. Immediately, Asuka becomes a prime suspect. Now, as the crew begins to turn on each other, Asuka must figure out who is really responsible for the bombing. Their entire mission may depend on it.
Do you need help finding your next great read? Subscribe to Tailored Book Recommendations for really great reads year-round.
Words of Literary Wisdom
"'What I don't understand,' said Gaspar, realizing this was a moment when he could talk to his dad, something that had been impossible for months, 'is why the sky is dark at night, when with all those stars there should be more light.'
'There's even a term for that: someone's paradox, I can't remember the guy's name. You're asking a question that still doesn't have an answer, I think. Or maybe they've discovered it and I don't know about it. There's something called dark matter and it pushes on the stars, that's why they get farther and farther away. Three-quarters of the universe is darkness. There's much more darkness than light above us.'"
— Our Share of Night by Mariana Enriquez
(P.S. it's called Olbers' Paradox)
What's Up in the Book Community?
My iPhone is constantly telling me I spend too much time staring at my screen, which is honestly so rude. But this means I spend a lot of time scrolling around the online book community: BookTube, Bookstagram, BookTok, BookLinkedIn (JK. That's not a thing…I don't think). You get the idea. Don't have the time, energy, or the will to do all of that yourself? No problem. I got you. In this weekly section of Book Radar, we'll take a look at something cool, interesting, and/or newsy that's going on in the book community.
Here's an interesting conversation that happened on social media recently: if you get an advanced reader's copy (ARC) of a book and you don't read and review it, are you committing theft?!?! Our fave Jess Owens breaks it down on Book CommuniTEA.
And Here's A Cat Picture!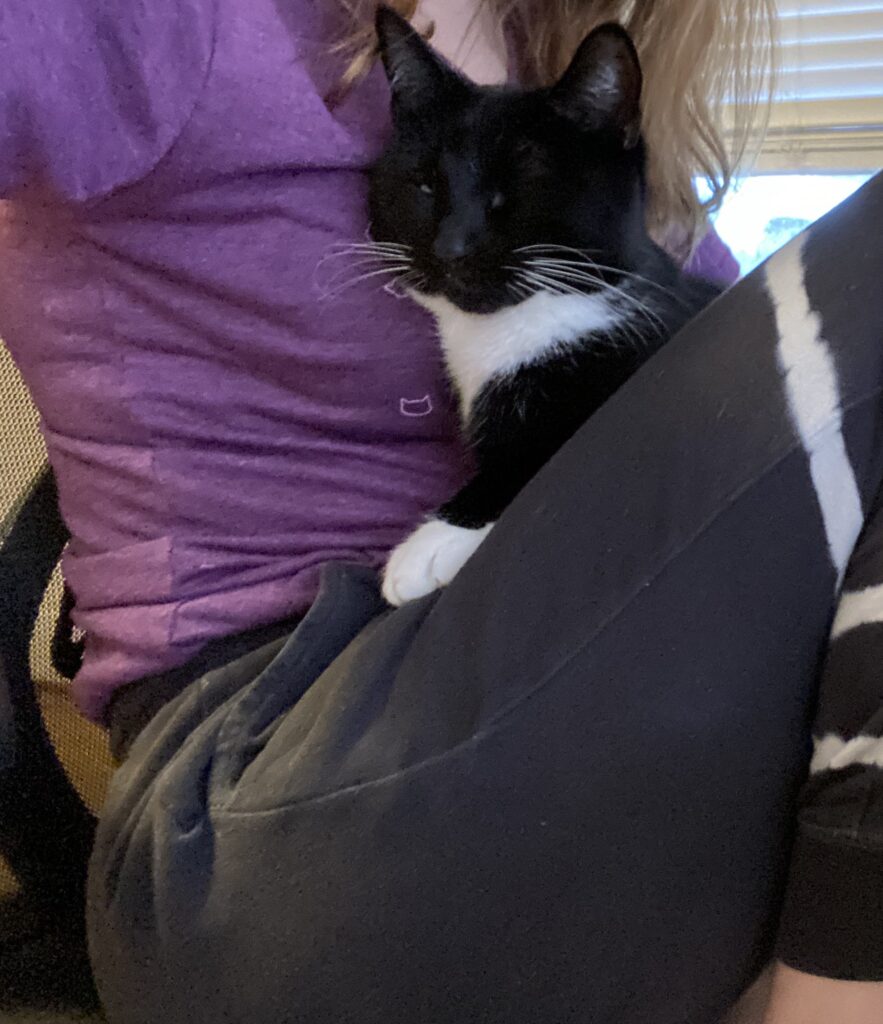 I don't normally share pictures with me in them, but I had to share this special moment I had with Remy today. He's still only a year old, so stillness isn't really his forte. But as he's starting to get older, we are getting some lap cat moments. And I just want to celebrate them when they happen. I can't wait to see how this baby kitten grows into a cuddly, snuggly cat. He's the best.
And with that, let me wish you a great weekend before we go our separate ways until next week. Remember to cuddle cats (or dogs if that's your thing). And read some good books!