Hello and welcome (back) to the Kissing Books newsletter. I'm PN Hinton, here to give you the rundown on the world of romance, including new releases, recommendations, and other entertaining ways to pass your time.
No real intro here, because today's recommendations section is a bit meatier than usual. But before we move on to that and other romance related fun, are you on the hunt for fascinating insider stories from long standing experts in the book and publishing world? Then you should check out The Deep Dive, Book Riot's latest newsletter. For just $5 a month, you'll be receive exclusive content via email twice a month. You can also try The Splash Pad for free, which will round up the same news once a month. Read more about this and your membership level today at bookriot.substack.com.
Bookish Goods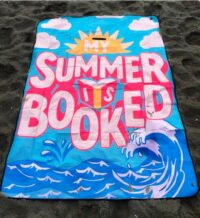 This is perfect for laying out on the beach or even by the pool with your latest read. Don't forget the sunscreen and the water! $29
New Releases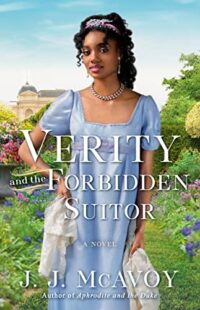 Verity has felt drawn to Theodore ever since he helped her injured brother heal. There's more to the young doctor than meets the eye, as he is actually the estranged and illegitimate heir of a Marquess. Due to this social status, he knows that their match could never be. Fortunately though, Verity has never cared for what society thought she should or shouldn't do and is determined to find her happily ever after in his arms.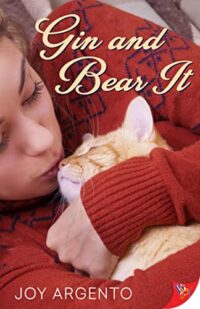 When Kelly has to give up Bear, a kitten she's been fostering, to her forever home, it's just another heartbreak to add to the list. Then Logan, the woman who adopted the cat, promises that Kelly can visit anytime she wants, an offer that Kelly takes her up on. As the visits continue, Kelly slowly realizes that she's no longer going over there just for Bear, but also to see Logan, even if she worries the other woman is way out of her league. One thing Kelly doesn't know is that Logan does not share that same concern.
For a more comprehensive list of new releases, check out our New Books newsletter.
Riot Recommendations
The first weekend of April, the touring company for Ain't Too Proud: The Life and Times of the Temptations came through my city. Now, I am a huge theater person but because of a multitude of reasons, I haven't been to one in a long time. In fact, the last time I went to the theater was in early 2019 when my friend let me be her date for Hamilton, which was amazing y'all.
When I heard this show was coming into town, I made myself a promise that, come hell or high water, I would see it. The Temptations were my dad's favorite musical group. Even though my mother's was The Four Tops (we're a total Motown family y'all) their song was "My Girl" and that was the song that we danced to for our Father/Daughter dance. So yeah, it was gonna happen even if I went solo, which is what actually ended up happening.
And it was worth it. I loved the show and it is one that I will make it a point to go see every time it's near me. It was a bit emotional, especially when "My Girl" came on. Who am I kidding…I teared up at the opening song, "The Way You Do the Things You Do." My poor seat neighbor had to deal with a strange woman in orange with matching hair rapidly alternating between crying, singing softly, and dancing.
I've mentioned before I grew up in a family of readers and this resulted in us sharing books. Dad was one of those who didn't discriminate by genre. If it seemed interesting to him, he would read it. This included romance novels and he had no shame in his enjoyment of them. That leads to today's recommendation theme, which are romance books that Dad thoroughly enjoyed.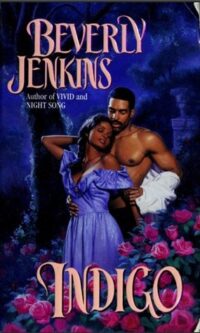 Indigo by Beverly Jenkins
No need to recap this one as I've mentioned it multiple times before, something I'm not sorry for. It had such a lasting effect on my romance reading and was our introduction to the divine Ms. Bev. That said, if I had to guess, I think Dad's favorite was probably Through the Storm since that was one that I felt included a lot more history. It's also one that I have also previously recommended, as you can't go wrong with a Jenkins. So, we'll call this one a double recommendation.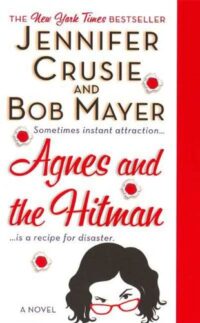 On paper, food critic Agnes and hitman Shane couldn't be more different, and there was no way they would have encountered each other organically. However, after a series of madcap hijinks — including, but not not limited to, attempted dognapping, wedding plans going awry, rival hitmen, and a large amount of missing money — the two become close as they struggle to survive as well as determine this new relationship that is quickly blossoming between them.
And that's all I have for you today. I'll be back in your inboxes on Thursday with more romance related fun. In the meantime, I can be found floating around on Twitter under @PScirbe801. Until then, happy reading and stay hydrated.