Hello mystery fans! Because the audiobook was SO good, I wasn't really planning on watching the adaptation of Daisy Jones and the Six on Prime, but I got nudged into watching it and yes, thank you, it is exactly the soap opera type thing I needed to escape the world for 30 minutes.
And: Book Riot has a new newsletter with lots of good exclusive content including from experts to share longer gems based on years of knowledge about books and publishing, experiences as readers and book curators, and research on lesser-known histories to illuminate and inspire book lovers. You can jump into The Deep Dive with a free The Splash Pad subscription or get all the exclusive content for $5 a month. Subscribe and choose your membership level today at bookriot.substack.com.
New Releases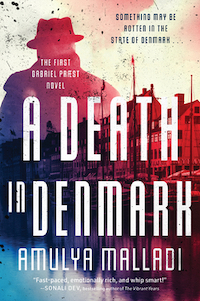 For fans of Scandinavian crime novels! Gabriel Præst wears many hats from Blues musician to PI, the latter of which gets him a difficult case to look into: the brutal murder of right-wing politician, Sanne Melgaard. It's an absolute no-win case — which he only took to please an ex — because everyone knows that Yousef Ahmed committed the murder. But Gabriel quickly learns that things feel off, and maybe he'll just have to entertain the idea that Yousef was framed…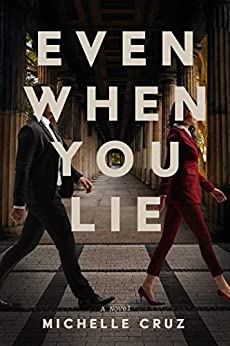 For fans of in-house investigators, murder mysteries, and romance. Reagan Reyes has left her life in the Air Force as an intelligence officer and is now working for a high end firm's criminal attorney as an investigator. After a woman leaves a letter for the criminal defense lawyer who Reagan is secretly in a relationship with, the woman is found murdered. If Reagan wasn't already aware that no one wants her looking into this case, she gets the message after she's physically attacked to stop. How does the letter connect, who is willing to kill at any cost, and will Reagan and her boyfriend be able to stay safe?
Looking for more new releases? Check out our New Books newsletter!
Riot Recommendations
Here are two thrillers with missing people cases as the core mystery that have great audiobooks.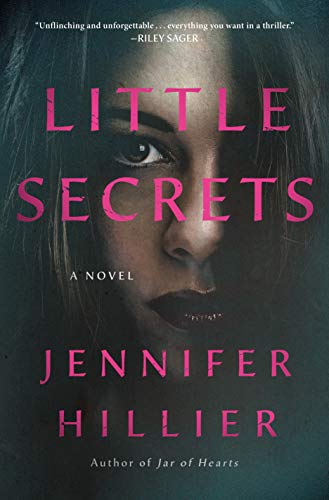 This is a great psychological thriller to get sucked into. Marin Machado's life on the outside is that she's a wealthy and successful hairdresser with an envious marriage. But a year ago her son disappeared and she can't stop obsessing over it, so she's hired a PI to do the job she thinks the FBI hasn't. And that's how she finds out her husband has a mistress. Now Marin has something new to obsess over…but he won't be the only one with secrets!
Kirsten Potter, who's got a long list of mystery narrations, narrates the audiobook!
(TW child kidnapping/ mentions self harm, not detailed/ domestic, child, partner abuse/ attempted past suicide, detail, suicidal thoughts/ suicide)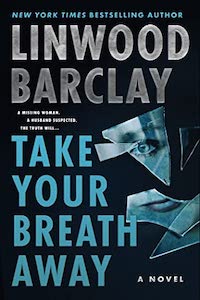 This is a fun thriller that hooked me from the start. Andrew Mason was on a trip with his best friend when his wife disappeared from their home. He of course became a suspect. Years later he's tried to move away from the constant suspicion and is living with a new girlfriend and her younger brother. And that's when a woman who looks just like his wife briefly shows up at their old residence before promptly disappearing again. Was it her? If so where has she been this whole time? If it's not her, why would someone pretend to be?…
The audiobook has a great multicast: Joe Knezevich, George Newbern, Hillary Huber, Pete Simonelli, Michael Crouch, Lauren Fortgang, Jim Meskimen, Karissa Vacker.
(TW quick mention past parent death, car accident, heart attack/ past alcoholism/ a mother with terminal cancer, death)
News and Roundups
GOP rep suggests replacing libraries with 'church-owned' alternatives
Are Literary Agents Seeing Changes in Publishing with Increased Book Bans
Kathleen Kent remembers her time in intelligence in 1990s Byelorussia.
Trixie Mattel, Bob the Drag Queen & More to Fight Back With 'Drag Isn't Dangerous' Event
Alice Feeney revealed the cover of her sixth novel Good Bad Girl on Instagram.
The '70s hero Legendary Lynx is headed to Image Comics via Chris Ryall's new Syzygy imprint