Welcome to In The Club, a newsletter of resources to keep your book group well-met, well-read, and well-fed.
Recently, I was sharing music tastes with a friend when I got into what I like about Sza. I've been following her for a minute, and in describing her music and appeal, I realize how representative of millennials she is. I've noticed how we are a generation that are very critical of ourselves, which can be good. We are more likely than previous generations to go to therapy, for example. But the other end of it is self-loathing and all the things that come with that.
In any case, I've noticed — in music and in literature — the tendency our generation has to point out our flaws. We're not the first to do it, by any means, we just lean into it a bit more. So the books today have heroines that lean alll the way into their own messiness.
Interested in fascinating stories, informed takes, useful advice, and more from experts in the world of books and reading? Check out our newest newsletter, The Deep Dive, to get exclusive content delivered to your inbox! Choose your membership level today at bookriot.substack.com
Nibbles and Sips
So these peach and almond cookies may be a little adventurous for my barely-bakes self, but they are really cute and very "spring-y." They're the perfect little things to pull up to the book club meet up with.
---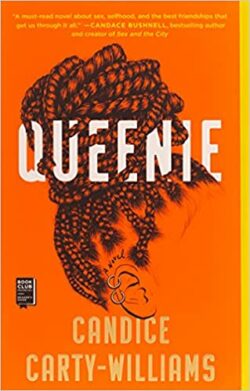 Queenie by Candice Carty-Williams
This was thee hot mess girl book for a minute, and has even been called a Black Bridget Jones. in it, Queen Jenkins is 25, Jamaican and British, and having a horrible time fitting into either culture. She wants to make a change through her job at the national paper she works at, but keeps getting relegated to frivolous pieces. But the main thing that makes her messy is her love life. Since breaking up with her boyfriend, which comes at the beginning of the book, she has been on a tear of messy men, to the point that even her friendships are in jeopardy. She makes choices that make you want to scream, but you'll be rooting for her to pull it all together.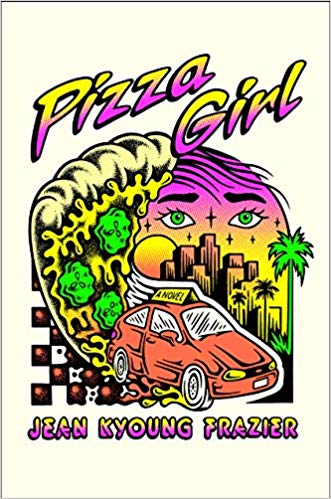 Pizza Girl by Jean Kyoung Frazier
Jane is 18, pregnant, and mentally lost in L.A. To get out of the house — and away from her mother's and boyfriend's smothering affection — she works as a pizza delivery girl, where she comes across some interesting customers. None are more interesting, though, than the woman who newly moved into the neighborhood and starts ordering pickles + pepperoni covered pizzas for her son. Jane becomes fascinated, obsessed really, with the middle-aged mom as she herself hurtles towards motherhood.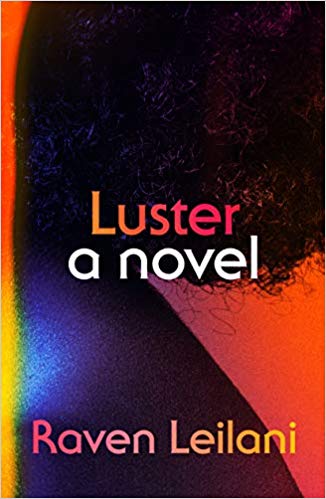 Luster by Raven Leilani
The first sentence of the official book blurb sounds like something I'd write: "Edie is just trying to survive." Sis, aren't we all? Though Edie's case is a bit different. After struggling for a minute with a dead-end job, losing said job, running through f-bois, and failing within the art field, she meets a middle-aged married white man for a romantic entanglement. His wife has agreed to an open marriage, which eventually leads to Edie being invited into their home. But the reason isn't because of her relationship with the husband. Not entirely. The couple has a Black child they've adopted and assume that because Edie is also Black, she can help guide her. How the adults relate to each other involves a changing amount of sex and power, and their actions aren't always predictable.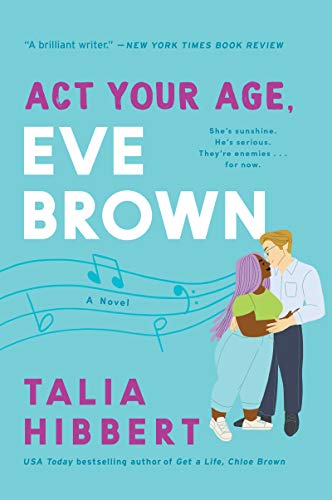 I will never hesitate to recommend a Talia Hibbert book. She completely won me over with her Brown Sisters series, and this one — the third and last — may be my favorite. It's about the youngest of the Brown sisters, Eve, who, although she is close to her family and feels loved, also feels their constant disappointment. She runs from failed project to failed project before her ruining an expensive wedding makes her parents be more forceful with making her commit to something. This leads to her wandering into a bed and breakfast owned by Jacob Wayne, someone who prefers control and order, and definitely not the purple-haired chaos that is Eve Brown. But when she comes in to apply for the chef position, he's desperate, especially after she accidentally hits him with her car. With Jacob incapacitated, and Eve Eve-ing all over his B&B, Jacob isn't sure how long the arrangement will last. But there's something about her that he finds endearing, and the two may be more complementary that previously thought. When I tell y'all this is a spicy one! Phew. Also, the jokes and dialogue are top tier.
Do you need help finding your next great read? Subscribe to Tailored Book Recommendations for really great reads year-round.
Suggestion Section
Most Influential Sci-Fi Books Of The Past 10 Years
The Scandalous Life of Natalie Clifford Barney
10 Gothic Steampunk Books to Read by the Lamplight
QUIZ: Can You Guess These Famous Authors' Most Read Books?
---
I hope this newsletter found you well, and as always, thanks for hanging out! If you have any comments or just want to connect, send an email to erica@riotnewmedia.com or holla at me on Twitter @erica_eze_. You can also catch me talking more mess in the new In Reading Color newsletter as well as chattin' with my new co-host Tirzah Price on the Hey YA podcast.
Until next time,
Erica