Happy Tuesday, star bits! We are a quarter of the way through the year and the amazing new releases are piling up! Today I have a fabulous story collection, a Western horror, and some thinky nonfiction. This weekend, I asked my Instagram followers about the best books they've read recently, and got such great answers! Pineapple Street, Monstrilio, Hello, Beautiful, The Swimmers, I Have Some Questions for You, Maame, and Her Majesty's Royal Coven were all mentioned multiple times. You would have an amazing reading month if you just read those seven books. Have I mentioned I love books so freaking much? I REALLY DO.
At the top of my list of today's books to acquire are Into the Light by Mark Oshiro, Hel's Eight by Stark Holborn, and The Fawn by Magda Szabó and Len Rix (translator). You can hear about more of the fabulous books coming out today on this week's episode of All the Books! Kelly and I talked about some of the books we're excited about this week, including The Great Reclamation, Chlorine, and A House With Good Bones.
Have you heard about Book Riot's newest newsletter, The Deep Dive? It's full of exclusive content delivered to your inbox! We're tapping the experts to share longer gems based on years of knowledge about books and publishing, experiences as readers and book curators, and research on lesser-known histories to illuminate and inspire book lovers. For $5/month, you get this deep dive edition of our newsletter in your inbox twice a month. Subscribe to The Deep Dive and choose your membership level today!
And now, it's time for everyone's favorite game show: AHHH MY TBR! Here are today's contestants.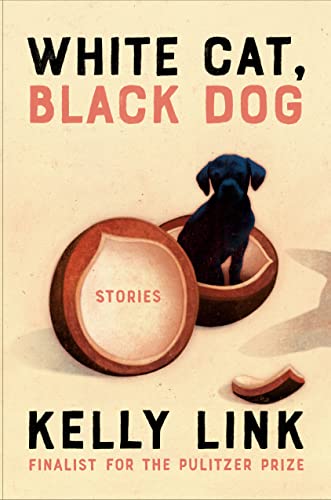 If you had "Liberty will mention the new Kelly Link" on your bingo card, mark it down, because HELL YES. Pulitzer Prize-nominated author Kelly Link is my queen! And the stories are illustrated by the amazing Shaun Tan. What a combination! Link works her speculative fiction magic (for beginners) (that's a KL joke!) in these seven fairly fairy tales. A professor tries to get home for an unmissable appointment; three siblings follow their father's increasingly demanding instructions for the chance to be their father's heir; a house sitting gig turns into a question of the existence of other worlds. These are weird, creepy, and delightful tales of science fiction and fantasy, and my only complaint is that there aren't more of them. (P.S. Did you know Link has finished her first novel?!? I CAN'T WAIT.)
Backlist bump: Magic for Beginners: Stories by Kelly Link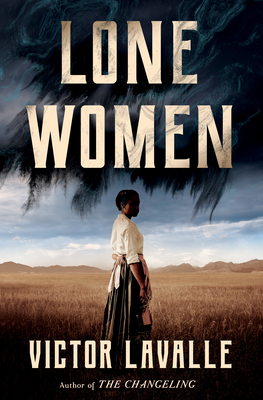 This is going to be a hard week for me, kittens, so I apologize for not finishing my next two picks, but my brain is busy worrying about other things and refuses to cooperate. I did start this one, and I loved what I read. Probably because I love the work of Victor LaValle, such as The Ballad of Black Tom and The Changeling. This one is a historical horror novel set in 1915. Adelaide Henry is a young woman who must flee California because of what happened to her parents. So she heads for Montana on her own. Well, she isn't exactly alone. She has a steamer trunk with her. The trunk goes everywhere she goes, and must never be opened, because if it is, bad things will happen. Awwwww, what's in the box???! I can't wait to find out! What a fun premise.
Backlist bump: The Changeling by Victor LaValle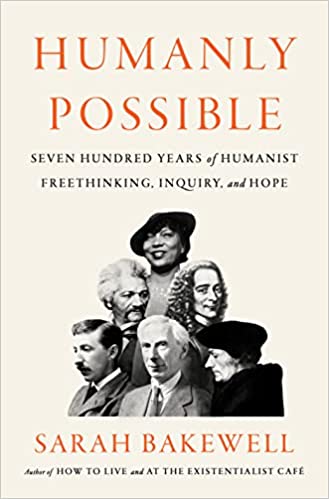 And I'm really looking forward to picking this one up soon. I cannot pretend that I understand philosophy more than a teeny bit, but Bakewell's books are fascinating and brilliant, and also accessible. This one takes a deep dive into what it means to be human. Like really, what about us makes us human? The book offers the opinions of several famous thinkers on mortality and humanity throughout history, such as Voltaire, Zora Neale Hurston, and Bertrand Russell. As someone who isn't always sure I'm from this planet, I am excited to find out the answer.
Backlist bump: How to Live: Or A Life of Montaigne in One Question and Twenty Attempts at an Answer by Sarah Bakewell
Do you need help finding your next great read? Subscribe to Tailored Book Recommendations for really great reads year-round.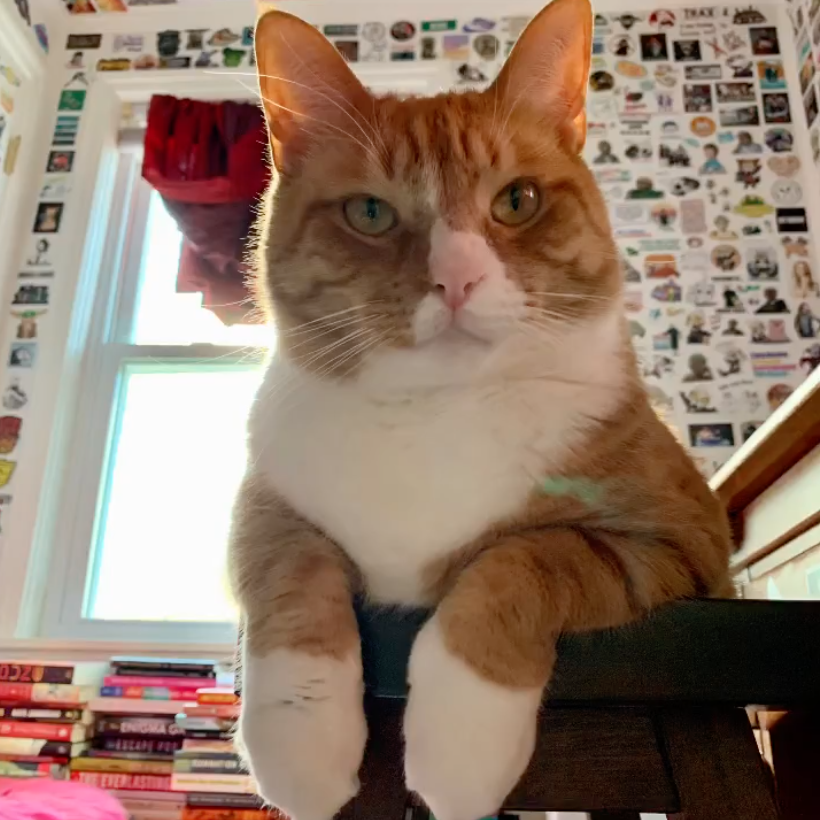 This week, I am reading Natural Beauty by Ling Ling Huang, The Future by Naomi Alderman, and "C" is for Corpse by Sue Grafton. (I have a rare day off this week, so maybe I'll get in a couple more letters, lol.) Outside of books, Poeltl, the Wordle-like game with NBA players instead of words, is bringing me so much joy, as is my Monk marathon. The song stuck in my head is "Natural One" by Folk Implosion. (Holy cats it's so old now.) And here is your weekly cat picture: Farrokh is definitely judging you. Whenever he sits with his paws like this, I always think of this guy. "Now go away, or I shall taunt you a second time!"
---
That's it for me this week, friends. I am sending you love and good wishes for whatever is happening in your life right now. Thank you, as always, for joining me each week as I rave about books! See you next week. – XO, Liberty