Hello and welcome (back) to the Kissing Books newsletter. I'm PN Hinton, here to give you the rundown on the world of romance, including new releases, recommendations, and other entertaining ways to pass your time.
The weekend is upon us and I cannot wait. Now, you may be thinking, "Girl, you just had a vacation," and this is very true. But it is also equally as true that the first few days back from a vacation can take adjustment, which means that the weekend after going back is still very much needed.
One thing I do plan on doing this weekend is trying to finish Liar City for the Romance book club pick for the Lark & Owl, one of my favorite indie bookstores. I also want to check out the opening of a new one close to me, The Book Burrow. I'll be sure to update on that, as I'm all for spreading the book spending love when it comes to indies, and am excited to add another one to my rotation.
Are you on the hunt for fascinating insider stories from long standing experts in the book and publishing world? Then you should check out The Deep Dive, Book Riot's latest newsletter. For just $5 a month, you'll be receive exclusive content via email twice a month. You can also try The Splash Pad for free, which will round up the same news once a month. Read more about this and your membership level today at bookriot.substack.com.
Bookish Goods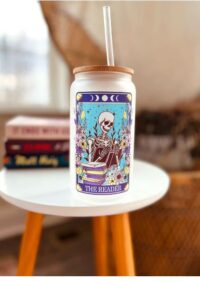 This Tarot color print is gorgeous, and when you combine it with the reusable tumbler for your favorite iced beverage? It is the perfect match for all of the book dragons out there to sip from as they try (in vain) to surmount their TBR pile. $25
New Releases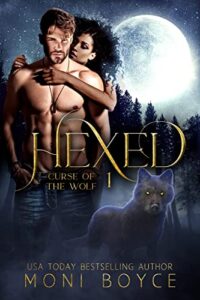 Hexed by Moni Boyce
When wolf shifter Bennett comes across Ember, naked and unconscious, near his pack's camp, he is less than pleased to realize that she is also his fated mate. He is all too aware of what he could lose and is determined to not give into the call. Unfortunately for him, Ember's feelings are in direct opposition, and she is eager to seal their bond. Will he manage to keep his heart protected, or will she and the happily ever after she is promising prove to be too much to resist?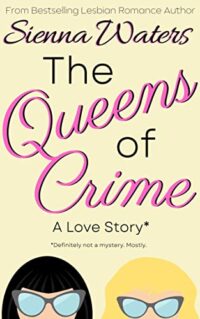 Mystery writer Adelaide and bookstore owner Anthea's paths cross when a tractor accident leaves the former stranded in a small English town. Given their chosen vocations, one would think they would get along famously, but it's more like oil and water. Of course, that is when a series of wacky circumstances and situations, not to mention an overzealous literary agent, conspire to keep these two close. And when that happens, it's only a matter of time before the sparks fly.
For a more comprehensive list of new releases, check out our New Books newsletter.
Riot Recommendations
Y'all…it is National Puppy Day. I didn't even know there was such a thing but I'm happy that it is knowledge that I now have. If you're in the same boat, then you'll likely appreciate today's recommendations which are books that feature a dog in the book and/or on the cover. Enjoy, and if you have a canine companion, be sure to give them an extra snuggle today, regardless of their age.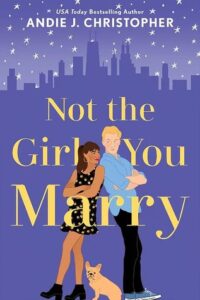 Jack is a journalist looking to break out of the click-bait articles to something more hard hitting. Hannah is looking to get promoted to the next level in the event planning career path cross. When an opportunity for said promotions arises for them, they decide to start dating, neither knowing that it is not real for the other one. However, as often happens with fake dating, real feeling soon enter the field.
Ellie and Emily are two single women who both fall in love with Charlie, a Border Terrier at the local animal shelter. While they initially face off as rivals for the canine's affection, their relationship soon develops into a sort of co-parenting one. And soon after that, real affection and attraction begin to bloom as well, leaving them to wonder if this could be start of something more.
And that's all I have for y'all today. I'll be back in your inboxes on Monday with a fresh edition. In the meantime you can find me floating around over on Twitter under @PScribe801. Until then, happy reading and stay hydrated!