Hey YA Readers!
We have made it to the middle of the month. I know a lot of people are hot or cold on March, but I like it more than either January OR February. March to me feels like the beginning of the year. It's the promise of spring everywhere you look — even if you are still living with winter weather, the light changes, the air changes, and there's a feeling of reemergence.
Before we DIVE into the YA talk of the week (heh), Book Riot has a new subscription service for you to check out. If you are looking for fascinating stories, informed takes, useful advice, and more from experts in the world of books and reading, Book Riot's newest newsletter, The Deep Dive, is a way to get exclusive content delivered to your inbox. Subscribe and choose your membership level today at bookriot.substack.com.
Bookish Goods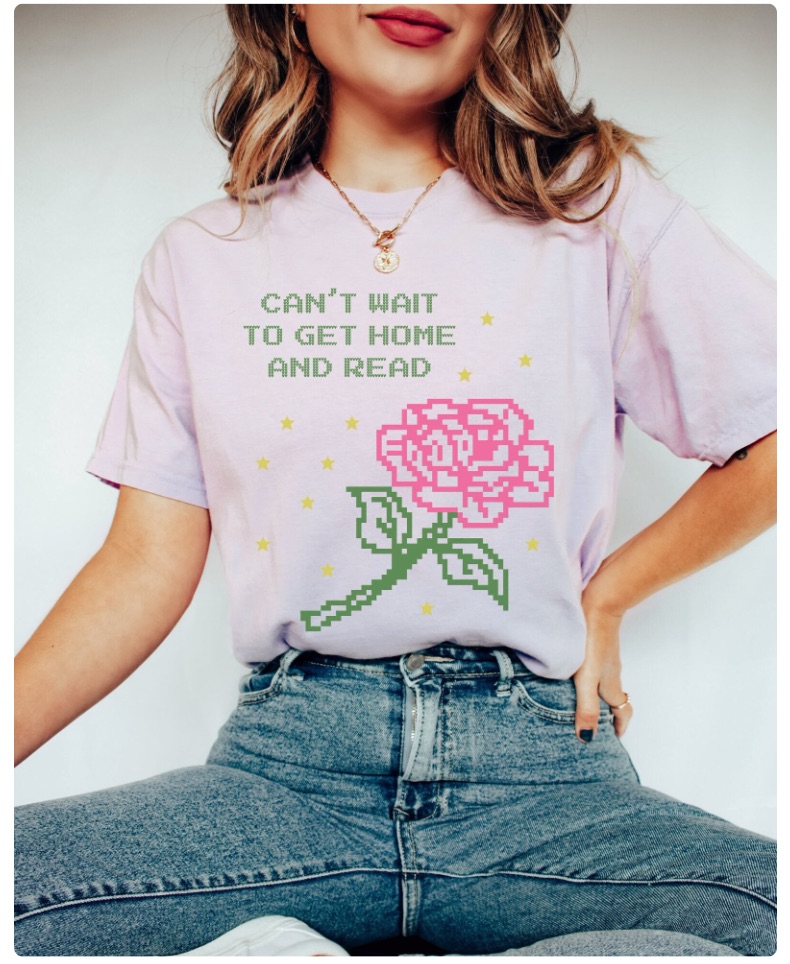 Although the description of this shirt is that it's meant to be a printed cross stitch, it looks more like retro video game pixels to me and honestly, that both can be true makes this shirt a fun one. Grab your "can't wait to get home and read" tee in several colors and tell people what your plans are without even needing to utter a word. Starting at $28, up to size 3XL.
New Releases
We have a quieter week in paperback releases, which means the authorship is not as inclusive as normal. Fortunately, this is more of a fluke than a norm at this point, and it's nice to see that our retelling of Little Women (below!) features an author of color bringing their voice to the classic.
Here's the full roundup of this week's YA paperback releases.
As always, you might need to toggle once you click the link to get to the paperback release.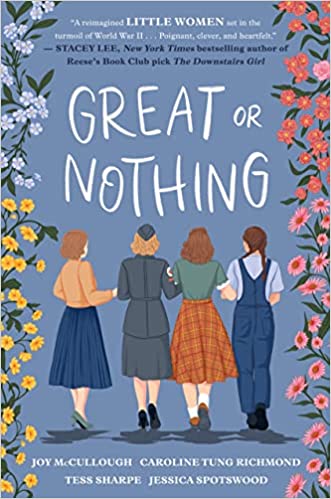 Great or Nothing by Joy McCullough, Caroline Tung Richmond, Tess Sharpe, and Jessica Spotswood
Can I share that I don't think I've ever read Little Women? I may have when I was really young but I don't recall anything of it. That said, I DO know the general themes of it, and I know there is fierce debate over which March sister is best.
This book takes that story and gives it an update. Set in 1942, the four authors give voice to March sisters on the precipice of World War II as they work to unravel their grief over the death of sister Beth. The three living sisters are each going their separate ways — some to the war effort and some to the effort at home – as they begin to unpack the loss they've suffered.
Great Or Nothing is told in both verse and prose, weaving together the story of sisters sharing a loss and coming to understand what is about to be a very different world with the looming war.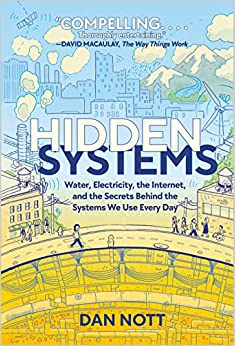 Technically, this work of graphic nonfiction is a simultaneous release, so you can purchase either the hardcover or paperback today.
If you love science, you're going to love this look at how things work. We get internet and electricity and water to our homes and offices…but how? How do these systems work? This comic will take you beneath and behind the scenes, showcasing how some of the most incredible systems we use every day work.
The art is compelling and includes plenty of diagrams…and this is a book with a lot of humor, too, so you're not getting any boring science lecture. Nerd the heck out here, y'all.
For a more comprehensive list of new releases, check out our New Books newsletter.
Thanks for hanging out. We'll see you on Saturday with some rad YA ebook deals.
Until then, happy reading!
— Kelly Jensen, currently reading Into The Light by Mark Oshiro