Hello and welcome (back) to the Kissing Books newsletter. I'm PN Hinton, here to give you the rundown on the world of romance, including new releases, recommendations, and other entertaining ways to pass your time.
We're halfway through March and rounding out the first quarter of 2023. If quarters are a thing for you at your job, I hope that this first one went well for you and set you up for success for the rest of the year. And if it was challenging don't fret too much; you still have three more left!
I enjoyed my week off and did exactly what I wanted to do: a lot of visiting with friends for both my son and I, some writing, and some reading. I finished To Catch a Raven which, as per the normal for a Beverly Jenkins, was delightful. I also finished The Writing Retreat which was good but wow was it a wild ride. I'm going to need some light reading after that for sure so I'm focusing on Can't Resist Her. I also have Lone Woman on my TBR table, and that is a siren's call I won't be able to ignore for long.
Before we get back to romance, are you on the hunt for fascinating insider stories from long standing experts in the book and publishing world? Then you should check out The Deep Dive, Book Riot's latest newsletter. For just $5 a month, you'll be receive exclusive content via email twice a month. You can also try The Splash Pad for free, which will round up the same news once a month. Read more about this and your membership level today at bookriot.substack.com.
Bookish Goods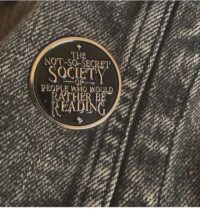 This delightful pin reads "The Not-So-Secret Society of People Who Would Rather Be Reading." I mean, where's the lie though? Seriously though, the honesty in that statement is spot on because in almost every single situation, I'd rather be reading. $14
New Releases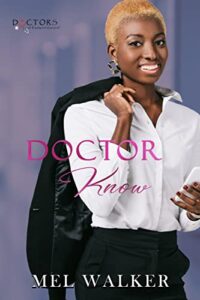 Cynthia is a neurologist in Baltimore who is so close to getting the department chair position she has been working towards. Then she is called to her sister's home when an unexpected event happens which results in her being in charge of her young niece. As she works to juggle this new and diferent caretaking position, she is also fighting feelings she is developing for Simon, the kind next door neighbor. She knows small town living and love isn't in her cards but Simon is also causing her to question the plans she had established for herself, leaving her to wonder if there is room for change.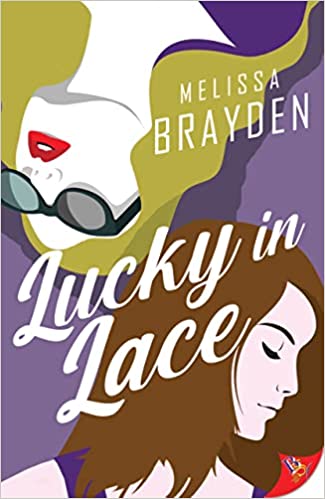 Juliette is a stationary store owner who likes to live her life in a structured way. All of this is thrown into a tailspin when her best friend and ex find love with one another and a lingerie store becomes her next door neighbor. When she approaches Peyton, the owner of the store, to try to get her to make less scandalous displays, she is surprised to feel an instant attraction. Peyton also feels the same and is tempted to find all the ways she can loosen Juliette up.
For a more comprehensive list of new releases, check out our New Books newsletter.
Riot Recommendations
March is National Reading Month, an observation I'm sure we call can appreciate. Another thing I think we all enjoy is reading books about book lovers. Personally for me, it doesn't even matter what genre it is since all I feel is a kinship with the characters in the book that share the same love for the written word. That leads up to today's recommendations which are books where one or more of the characters are in bookish or book-related roles.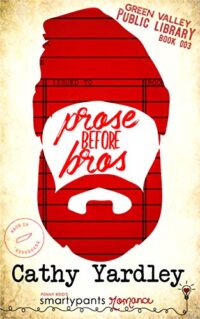 When Thuy's best friend reaches out for help to save her business, she can't refuse her. After all, Maddy has been there with her through a lot of her ups and downs. However, nothing has prepared the librarian for small town living (all the casseroles) or the feelings she finds herself catching when she looks at Drill, Maddy's handsome biker brother.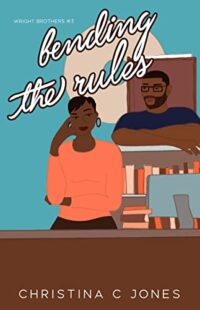 Justin and Toni were lifelong friends until they weren't. Years later, she is a literary agent returning home with the sole intentions of helping her parents with a book signing event and selling their house. He is the author behind said event though and he has other plans in mind, mainly reconciliation. What neither expected was that the years apart would add romantic feelings into the mix.
If you're in the area, be sure to save the date for this exciting Romance Reader/Writer Happy Hour!
And that's all I have for y'all today. I'll be back in your inboxes on Monday with a fresh newsletter. In the meantime, you can find me floating around over on Twitter under @PScribe801. Until then happy reading and stay hydrated!