Hello and welcome (back) to the Kissing Books newsletter. I'm PN Hinton, here to give you the rundown on the world of romance, including new releases, recommendations, and other entertaining ways to pass your time.
Thanks to a surprise storm last week, my allergies have decided to attack me in full force, leaving me feeling like a leaky faucet. I'm glad for the rain, since we could always use it. However, I could do without what follows. Here's to it being fully kicked before next week starts, cause no one wants to feel icky on their vacation.
Are you on the hunt for fascinating insider stories from long standing experts in the book and publishing world? Then you should check out The Deep Dive, Book Riot's latest newsletter. For just $5 a month, you'll be receive exclusive content via email twice a month. If you're unsure about the price, then try The Splash Pad for free. This will round up the same news once a month. Read more about this and your membership level today at bookriot.substack.com.
Bookish Goods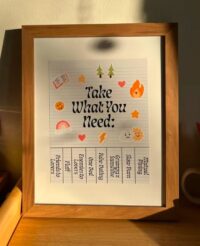 The flier design is something that will trigger everyone's nostalgia button. They may even be tempted to try to take a tab! Seriously, it's also a good way to take a quick glance to figure out what trope you're in the mood for. This would be a perfect addiction to any book shelf and, priced at only $11, won't be too hard on the wallet.
New Releases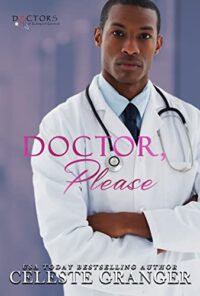 Felix has returned home to Rhode Island to take on the position of Director of Emergency Services. While the bachelor is happy to be back in his hometown, he is less than thrilled about living with his parents. So, he quickly sets out to find his own place. That is how his path crosses with realtor Peyton. She is a driven businesswoman which often leads to her neglecting other aspects of her life. When the two form an attraction, they decide to throw caution to the wind and go out, neither expecting how that may affect other aspects of their lives.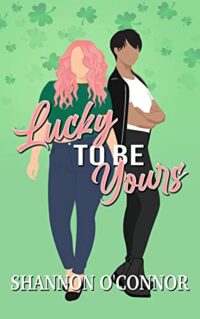 Twenty-four year old Ellie is not looking for a relationship at all. Her game plan for St. Patty's day is to have a one-time hook-up. Reese, known for being a player, steps into that role, expecting Ellie to cling once they're done. However, when Ellie leaves without even asking for her phone number, Reese is intrigued. When their paths continue to cross, both women wonder if fate is playing a heavy hand in leading them towards something more.
For a more comprehensive list of new releases, check out our New Books newsletter.
Riot Recommendations
In the last couple of years, my spouse has started listening to more audiobooks. He prefers this format since he can listen to it at work. Trust me, there's a reason for this background information.
Last week he mentioned that he was going to start running romance books by me for 'sexy time stats'. Mind you, this came out of nowhere so of course I asked for more context. He responded with, "Do you remember Truth or Beard?" At which point I died laughing because well, if you've read it, you know how it starts.
Now, he isn't a prude by any means; he just likes to be prepared. Otherwise, if he's not expecting sexy times, he gets flustered. I'm not teasing him for this since I have the same mentality on some levels. That interaction is what led to today's recommendations which are a few books that you may want to listen to with caution because of the sexy times.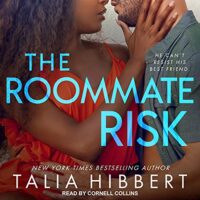 When Jasmine suddenly needs a place to stay for an extended amount of time, she turns to her best friend Rahul for help. He of course doesn't turn her down but the close quarters make it even more difficult for the two to ignore the attraction that has always been present between them. The first part of this story has a lot of flashbacks to when they first met. I was listening to one of said flashbacks walking into work one day but knowing they were friends told myself, "They'll stop." Readers… they didn't stop.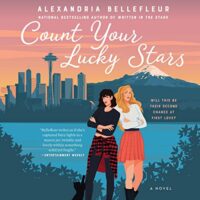 This is similar to the last book in that it involves two lifelong friends who are suddenly roomies. The difference here is that Margot and Olivia didn't remain as close over the years. So when they suddenly start living together, they have to deal with the sexual tension on top of unpacking what happened to their friendship. The resolution of both issues is pleasant for all involved. My love of this series is not a surprise to anyone, I'm sure. But this, to me at least, is by far the sexiest one on the trilogy. I blushed reading it so I can only imagine the effect it would have on an aural level.
Pedro Pascal is having his moment and I'm here for it. Click here to take a quiz to see which of his characters would be your love interest.
To say the least, surprise pregnancy is a very divisive trope. For my readers who love the trope, here are some books to add to your TBR pile.
If you're looking for more music to add to your playlist, try this quiz to get one that matches up with your love life. This was yet another super accurate one for yours truly.
And that's all I have for y'all today. I'll be back in your inboxes on Monday with a fresh edition. In the meantime, I can be found posting over on Twitter under @PScribe801. Until then, happy reading and stay hydrated!