Happy Valentine's Day, book lovers! It is time for another new release Tuesday. I have a few books this week that I hope you'll fall in love with, including a collection of teeny tales, and two books about heartache. (Er…Happy Valentine's Day?) I hope you all had a relaxing weekend, and are reading something wonderful. I finished The Vaster Wilds, the new Lauren Groff, last night and it is fantastic. And as soon as I finish writing this, I will be jumping back into my current reads, which I'll tell you about down below. Holy cats, I love books so much!
But first, we must discuss today's books! At the top of my list to acquire are The Sun Walks Down by Fiona McFarlane, Heroes of an Unknown World by Ayize Jama-Everett, and Black Wolf by Kathleen Kent. You can hear about some more of the fabulous books coming out today on this week's episode of All the Books! Vanessa and I talked about some of the books we're excited about this week, including On the Savage Side, My Flawless Life, and The Last Tale of the Flower Bride.
And now, it's time for everyone's favorite game show: AHHH MY TBR! Here are today's contestants.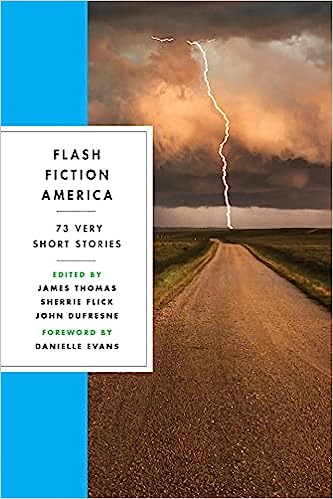 It has been increasingly harder for me to concentrate lately, which makes it hard to read sometimes. My go-to recently have been middle grade mystery novels, but I also have been dipping into this collection of flash fiction. They are perfect bite-sized stories that you can read in a few minutes, from many of today's most talented writers, including some of my favorite writers, such as Aimee Bender, Bryan Washington, and Luis Alberto Urrea. Picking one to read is like eating a piece from a box of chocolates without looking at the legend inside the lid. They're each different, exciting, heartbreaking, and so satisfying. And the foreword is by the amazing Danielle Evans, who also wrote the foreword to a collection of stories I loved recently, A New Race of Men from Heaven by Chaitali Sen, which is a delightful coincidence. I cannot recommend Danielle Evans enough. In fact…
Backlist bump: …I will recommend one of her collections right now: The Office of Historical Corrections: A Novella and Stories by Danielle Evans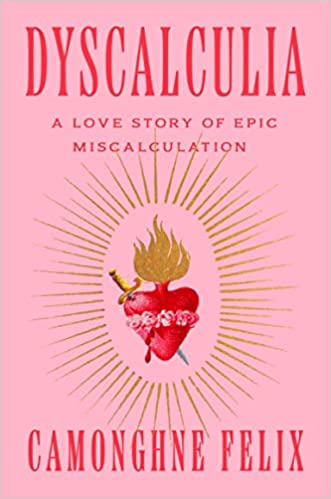 And this is the first of the two books on heartbreak I wanted to talk about. Felix is a National Book award-nominated poet and former political speech writer. This is her memoir about a breakup that completely blew up her life. She reflects on the period of grief and healing she went through as she recovered in a hospital, while also examining earlier experiences in her life, such as childhood trauma. And Felix uses her dyscalculia, a condition that makes it hard for a person to comprehend math and numbered learning, to explain her decisions when it comes to love and relationships. It's a unique and interesting way to look at heartbreak. (CW for mention of sexual assault.)
Backlist bump: Build Yourself a Boat by Camonghne Felix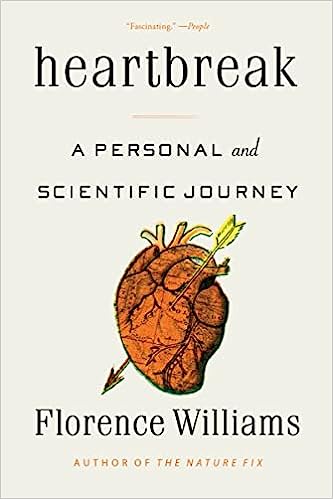 And out in paperback today from one of my favorite science writers comes a look at heartbreak and how it can literally affect your body. After 25 years of marriage, Williams and her spouse split, and it was shortly after that she began to feel unwell physically. Her weight, her sleep, and her health were all affected, prompting her to investigate what it is about breakups that, despite the fact that your heart doesn't actually "break", can actually induce real symptoms in us. Williams undergoes a series of tests surrounding her own breakup and shares her results about heartbreak and grief with humor and candor.
Backlist bump: Breasts: A Natural and Unnatural History by Florence Williams
Want to read books from this newsletter? You can, for free! Get three free audiobooks with a trial to Audiobooks.com. Claim your 3 free audiobooks now!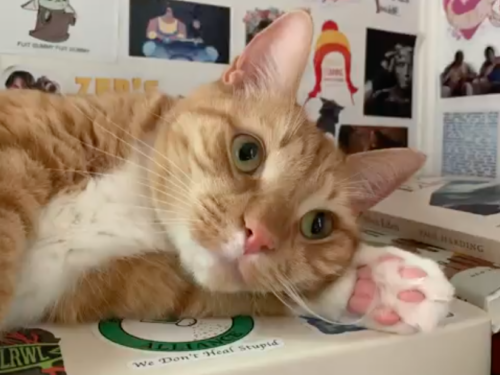 This week, I am reading Never Too Old to Save the World: A Midlife Calling Anthology edited by Alana Joli Abbott and Addie J. King and Fever House by Keith Rosson. Outside of books, I have been rewatching The New Adventures of Old Christine and NewsRadio, because I live in the past. (I make my cats watch Family Ties when I leave the house.) The song stuck in my head is "Yoshimi Battles The Pink Robots Pt. 1" by The Flaming Lips because, again, I live in the past. And here is your weekly cat picture: Here's Zevon, making his "I am an angel, you can't stay mad at me" face, which works every time.
---
That's it for me this week, friends. I am sending you love and good wishes for whatever is happening in your life right now. Thank you, as always, for joining me each week as I rave about books! See you next week. – XO, Liberty