And just like that… it's Monday again.
Hope you had a good weekend, book friends. Somehow, we're at the end of January and it feels like it's lasted a whole year while at the same time it feels like it zipped by. January is the weirdest time. Anyway, let's make the last Book Radar of the month a good one. I've got quite a lot of book stuff to share with you today.
Book Deals and Reveals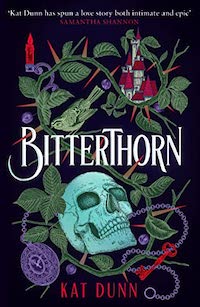 Are you as obsessed with this book cover as I am? Here's the cover reveal of Kat Dunn's Bitterthorn. You can pick up a copy of this one from Andersen Press on May 4.
Yes, I've got more cover reveals for you. Here's the cover reveal of The Princess of Thornwood Drive by Khalia Moreau. The author tweeted, "Get ready for sisterly bonds, Trinidadian folklore, one hell of an adventure and a fight for justice!" It's coming on September 19.
Better late than never! Christine Yu's Up to Speed: The Groundbreaking Science of Women Athletes is out May 16, and the author has finally shared the cover.
And we've got a new Nghi Vo novel coming! Tordotcom Publishing has shared the cover for the upcoming standalone adventure in Vo's Singing Hills Cycle. It's called Mammoths at the Gates, and it's out on September 12.
Here's the cover reveal of Damned if You Do by Alex Brown, a new novel pitched as a queer Buffy the Vampire Slayer with a touch of Filipino folklore. It's out from Page Street on September 5.
We have another cover reveal! Check out Eric Smith's With or Without You, a new YA novel "about two lovestruck teens working in rival cheesesteak trucks." It's out on November 7 from Inkyard Press.
Amazon Prime Video's upcoming series adaptation of Taylor Jenkins Reid's Daisy Jones and the Six has released its first teaser trailer. The series will premiere on March 3.
Vanity Fair is giving us a first look at the upcoming series adaptation of The Power by Naomi Alderman. The series, starring Toni Collette, is coming out on Amazon Prime in March.
Blake Lively and Justin Baldoni have been cast as Lily Bloom and Ryle Kincaid in the upcoming adaptation of Colleen Hoover's bestselling novel It Ends With Us.
Never-before-seen photographs taken by Paul McCartney during the rise of Beatlemania in 1963 and 1964 are to be published in a new book this summer. The book is entitled 1964: Eyes of the Storm and will be published by Penguin Random House.
These ten moments from Spare are among the weirdest in this bestselling and highly anticipated memoir from Prince Harry.
Book Riot Recommends
Hi, welcome to everyone's favorite segment of Book Radar called Book Riot Recommends. This is where I'll talk to you about all the books I'm reading, the books I'm loving, and the books I can't wait to read and love in the near future. I think you're going to love them too!
Prepare Your Shelves!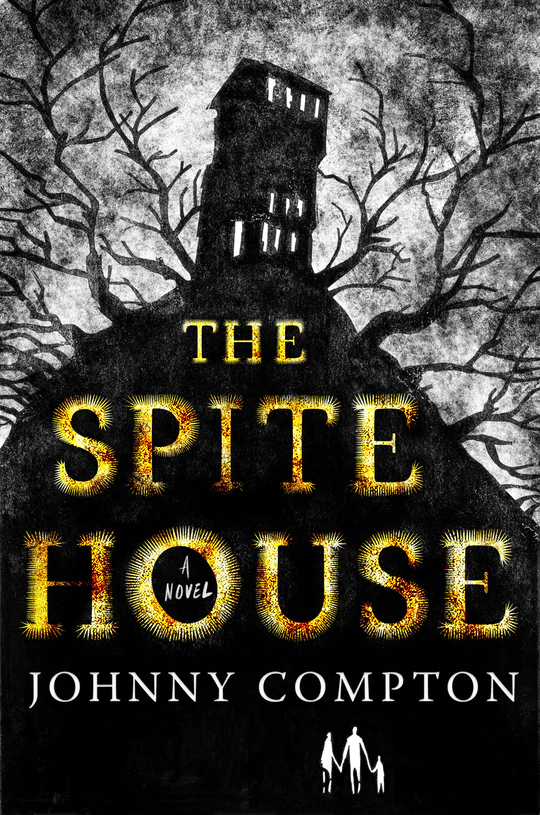 The Spite House by Johnny Compton (Tor Nightfire, February 7)
I have been excitedly awaiting this book for a while now, and it's finally out next week. So prepare your shelves, because this debut novel is going to be a good one.
Johnny Compton's The Spite House has been compared to The Babadook and Head Full of Ghosts. Eric Ross has left his wife, his house, and his mysterious past behind and is on the run with his two daughters. Leaving everything else behind in Maryland, Eric is desperate to find work and a safe space for himself and his daughters. No easy feat when you can't provide references and you're constantly worried your past is going to catch up with you.
So when Eric comes across an ad for a caretaker for the Masson House in Degener, Texas, he thinks he and his daughters might have finally found refuge. But there's one big catch: the Masson House is thought to be one of the most haunted places in Texas. The owner is looking for proof of paranormal activity. All they have to do is stay in the house and keep record of everything they witness there. But Eric is not afraid. In fact, he feels drawn to the secrets of the house. If it is as haunted as people say it is, maybe exploring it will help him uncover his own secrets and the dark power that seems to cling to his family.
What I'm Reading This Week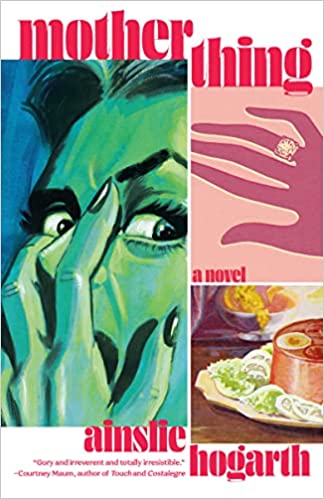 Motherthing by Ainslie Hogarth
The Secret Lives of Church Ladies by Deesha Philyaw
Severance by Ling Ma
Hell Followed with Us by Andrew Joseph White
Spare by Prince Harry
Gift Tailored Book Recommendations to your bookish boo this Valentine's. Gift TBR today!
Monday Memes
Okay, I love these playlists. I would love to see people do this same thing for other books. Let's go.
And Here's A Cat Picture!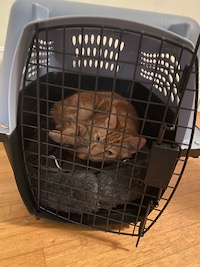 This picture looks so sad, but it's not what it looks like. We got Murray a new cat carrier, and he just loves sleeping in it. So now we're just leaving it out and letting him curl up in there when he wants to. It's actually pretty cute.
Anyway, I hope your January was great. I'll catch you back here on Thursday… which is February. Wild.