Happy Tuesday, shipmates! It's Alex, and I've got your first couple of new releases for the week and some fantasy books about the fae to check out! We're in the home stretch for January and it's been a snowy time here. I've been drinking a lot of delicious spiced tea from a local restaurant called Lucille's, and it's the perfect accompaniment for a good book. Hope you've been staying warm and reading good things. Stay safe out there, space pirates, and I'll see you on Friday!
Are you looking for the perfect Valentine's gift for your bookish boo? Gift Tailored Book Recommendations. Your boo will tell our professional booknerds about what they love and what they don't, what they're reading goals are, and what they need more of in their bookish life. Then, they sit back while our Bibliologists go to work selecting books just for them. TBR has plans for every budget. Surprise your bookish boo with Tailored Book Recommendations this Valentine's and visit mytbr.co/gift.
Let's make the world a better place, together. Here's somewhere to start: NDN Collective and Jane's Due Process.
Bookish Goods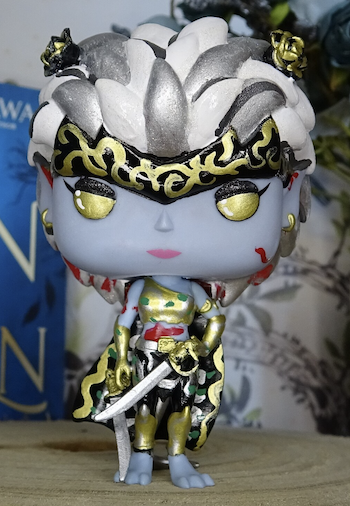 Julie Kagawa's Iron Fey series is mentioned further along in the newsletter, but then I found these custom Funkos of characters from those books! In fact, this seller has done custom Funkos from a lot of books. They're pretty darn cool! $62
New Releases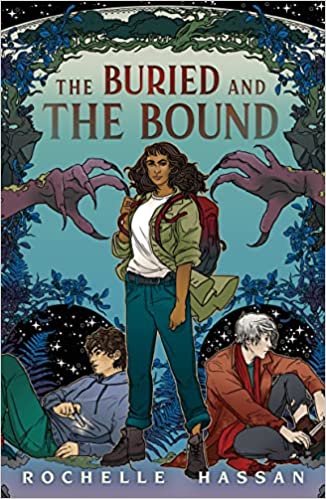 Blackthorn, Massachusetts is an uncommonly magical place, but it has only one hedge witch: Aziza El-Amin, whose job is to manage all of the magical problems, large and small. But when the boundary between the human and fairy worlds begins to erode thanks to the machinations of a dark entity, things begin to get dangerous, and Aziza needs help. Who she gets is Leo Merritt, who has been miserably wandering America for the last year since a curse destroyed all the memories of his true love and left him feeling nothing but a nameless absence; he's more than happy to run patrols with Aziza if she'll help him figure out this problem. Soon it's too much for the both of them, though, and they need the aid of a mysterious necromancer that neither of them trust, but both of them need.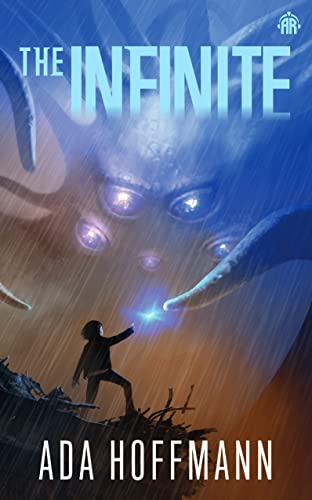 The planet Jai stands on the brink of destruction after the artificially intelligent Gods of the galaxy stop protecting it in the face of an ancient enemy. Yasira Shien, devoted to saving Jai, would give her life to save it — and she might have to, since Dr. Evianna Talirr, who began Jai's rebellion and caused its decimation, returns with a prophecy that the only way to save the world is with Yasira's death. Yasira is certain it cannot be that simple, but time is running out, and her only road to salvation will lie with destroying everything she knows about the galaxy, the Gods, and herself.
For a more comprehensive list, check out our New Books newsletter.
Riot Recommendations
Inspired by Rochelle Hassan's book coming out, here's a couple more that have humans and fairies!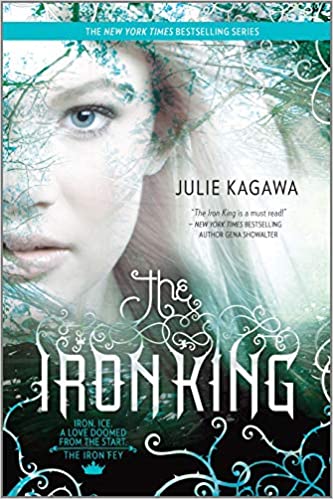 When Meghan was six years old, her father disappeared before her eyes, and nothing else in her life has quite fit since then. The truth turns out to be stranger than she could have imagined; she's actually the daughter of a faery king, and that makes her a political pawn in a war she didn't even know was happening.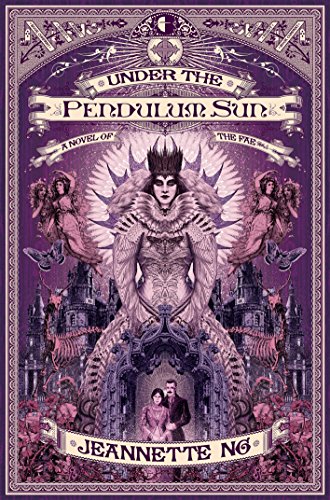 Victorian England has just discovered the lands of the Fae, Arcadia, and of course they've sent missionaries. One of them, Laon Helstone, has gone missing. Desperately worried, his sister Catherine makes the dangerous journey to Arcadia and waits for news of him in the sinister mansion of Gethsemane. What she hears soon after fills her with both hope and dread — Laon is riding to reach her, but the Queen of the Fae and her court are hard on his heels.
See you, space pirates. If you'd like to know more about my secret plans to dominate the seas and skies, you can catch me over at my personal site.