Hello and welcome (back) to the Kissing Books newsletter. It's me, PN Hinton, here to update you on world of romance. I hope that the week so far has been kind to you and that, if it hasn't, at least you will have the opportunity this weekend to recharge and get ready to take next week on.
Personally, the thing I'm looking forward is doing the least amount of driving possible. I went to Houston and back in one day, a drive that I normally would not take in that amount of time. But it was my Aunt's 80th birthday party, which is a pretty big deal. So, of course I was going to make it happen. And, since we haven't really seen each other en masse since December of 2019, it was really nice to see a lot of my extended family members.
As a matter of fact, I was more social last weekend than I have been in a very long time. I had dinner with a friend Friday night at a local gaming tavern. I had breakfast at Waffle Love with another friend Saturday morning which was followed by some shopping at Barnes & Noble where I picked up Jayci Lee's One Night Only. Then the party on Sunday. So yeah…looking forward to a little bit of down time.
Speaking of beloved family and friends, if you're looking for the perfect gift for the bookish friend or paramour in your life, look no further than Tailored Book recommendations. After a quick survey detailing their likes, dislikes, and reading goals, our professional book nerds, also known as Bibliologists, or Bibs for short, will get to work selecting books for them. TBR has plans for every budget. Surprise your bookish boo with Tailored Book Recommendations this Valentine's and visit mytbr.co/gift.
Bookish Goods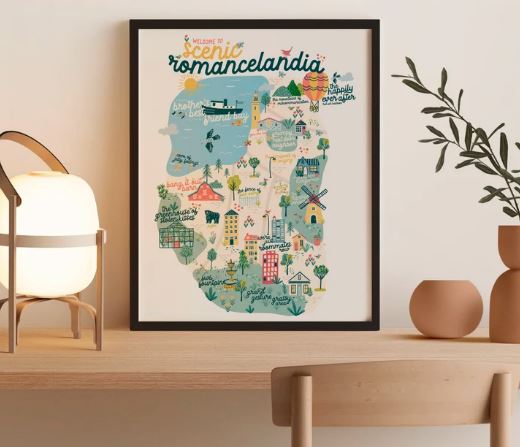 This map is an adorable digital print that sets up multiple tropes as places to visit on a map. It very much reminds me of vintage maps from amusement parks and the like and is sure to jazz up any library. You can purchase and print out on your end and there are five different sizes to choose from. The toughest part will be figuring out exactly where to display it. But honestly at only $4, you can afford to get multiples if you're so inclined.
New Releases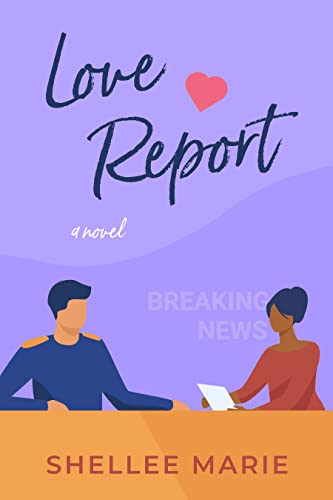 Kendra is a celebrity news reporter and Dan is a professional baseball player. They had a romantic encounter in the past that ended less than pleasantly for either one of them. When Kendra reaches out to interview him for a story, she is determined to guard her heart against his flirting. Dan, on the other hand, is determined to make up for his wrongs from the past and try to win another chance at her heart.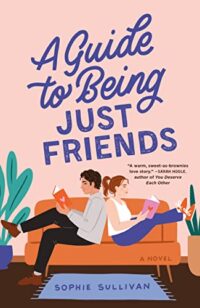 Neither Wes or Hailey are looking for love which is why when they happen to have a disastrous meet cute, it's more embarrassing than anything else. However, Wes still feels compelled to reach out to apologize for his behavior, and from there a friendship blooms and both are determined to keep it that way. After all, neither is looking for more…right?
For a more comprehensive list of new releases, check out our New Books newsletter.
Riot Recommendations
I mentioned in one of the last newsletters that I recently finished Legends & Lattes and when I read the last page, I sighed out loud and told my spouse that the book satisfied my needs for coziness, Sapphic love, and revenge. His eyebrow arched a little at the last bit, but I said what I said and I stand by it.
Now to be fair, the revenge was a very small part of the resolution. Still, I'll be honest in that I'm perpetually petty. My motto is "I stay petty so I don't have to get petty" and if pushed far enough, I am vengeful as hell. That side is not something I let come out very often because, despite what I may say in passing, I'm not that far gone into my villain arc.
That said, I still love a good revenge plot, which is one of the reasons I liked the resolution of the aforementioned book and Two Wrongs Make a Right so much. Which leads me to my recommendations for today which are romances that feature a revenge plot.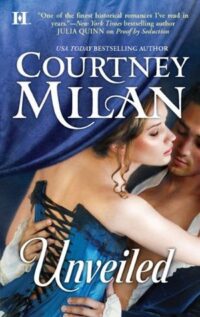 Unveiled by Courtney Milan
Ash Turner is determined to right the wrongs that were done to his family in the past and resume his rightful dukedom. Lady Margaret is the daughter of the man Ash is taking his revenge on; she infiltrates the house disguised as a maid to spy on him and help restore what her family has lost. They are drawn to one another and soon find themselves conflicted with their mission to restore honor to their family or start a new chapter for both sides that is rooted in love.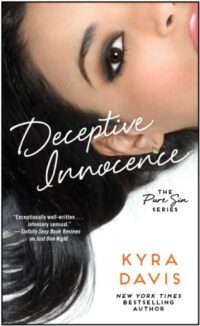 Bell's mother died in jail, serving a sentence for a crime she didn't commit. Once she grows up, Bell vows to take vengeance on the family and infiltrates their close fortress by setting out to seduce Lander, the youngest brother. However, as she gets deeper into the game, she realizes that there is more to Lander than what the surface shows and then he may be more ally than enemy. This is a duology, so you will need to pick up the second one, Dangerous Alliance, to get the resolution to Bell and Lander's story.
And that's all she wrote for today y'all. I'll be back on Monday though and in the meantime, I can be fond floating around on Twitter under @PScribe801. Until then, happy reading and stay hydrated.