Hello Book Friends!
Happy Monday. How was your weekend? Looking for something fun to make for breakfast to spice up your week? I tried this over the weekend and I really loved it: Miso Oatmeal with Kale and Avocado. This might be a new breakfast fave. And yes, I find oatmeal exciting. If you want more exciting oatmeal suggestions, let me know. I'm sure I can come up with something. In the meantime, let's chat books.
Book Deals and Reveals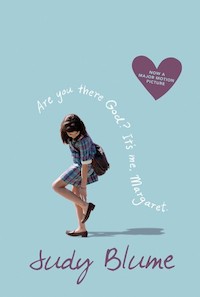 Judy Blume's classic novel Are You There God? It's Me Margaret now has a movie tie-in edition. Publisher's Weekly has a behind-the-scenes look at film and the cover creation.
Clay McLeod Chapman posted news of his next book on Instagram. What Kind of Mother is a supernatural horror novel about a fortune teller who connects with a former flame to help him find his missing son. The novel is set to publish in September.
Crime Reads has an exclusive cover reveal of Eric LaRocca's upcoming novel Everything the Darkness Eats. LaRocca's first full-length novel will be out in June.
And Paste has the exclusive cover reveal for Cassandra Clare's debut adult fantasy novel Sword Catcher. This one will be out on October 10 and is available for preorder now.
Another cover reveal from Crime Reads: here's the cover of The Centre by Ayesha Manazir Siddiqi. This one comes out from Gillian Flynn books in July.
Prince Harry's memoir Spare sold 1.4 million copies in the U.S., U.K. and Canada on its first day of sales. Penguin Random House says the memoir has crushed all previous records for any first-day nonfiction book sales from the publisher, even overtaking Barack Obama's memoir A Promised Land, which previously held the record.
Speaking of record sales… The results are in! Romance author Colleen Hoover dominated the bestsellers lists in 2022. The author had the top three books of the year. At outlets that report to NPD BookScan, Hoover's book made up eight of the 25 top titles. It Ends with Us and Verity sold more than two million copies each.
It's time for the new books of 2023! Here are 23 great books to read in 2023 (plus more titles because you deserve it).
Now's your chance to vote for the best LGBTQ books of 2022 for the Reads Rainbow Awards! Voting opened on January 11th and will close on January 25 at 10AM GMT. Results will be announced on January 31st.
Book Riot Recommends
New Year, new intro. Hi, welcome to everyone's favorite segment of Book Radar called Book Riot Recommends. This is where I'll talk to you about all the books I'm reading, the books I'm loving, and the books I can't wait to read and love in the near future. I think you're going to love them too!
Prepare Your Shelves!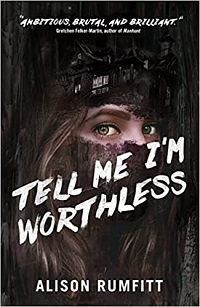 Tell Me I'm Worthless by Alison Rumfitt (Tor Nightfire, January 17)
Prepare your shelves right away, because this sapphic horror read is coming out… TOMORROW! And I'm so excited to share it with you.
It all started three years ago, when our protagonist Alice spent one night in an abandoned house with her friends Ila and Hannah. Since then, nothing has been the same. Memories of that night continue to torment her, and she hasn't spoken to either Ila or Hannah since they left the house. So when Ila asks Alice to return with her to the house to rescue Hannah, Alice knows she must go. Now Alice and Ila must come together, confront the past, and put their differences aside in order to save their friend, whom the house has claimed as its own.
Tell Me I'm Worthless is a literary gothic novel that uses both supernatural horror and the horrors of real life to explore the devastating effects of trauma. And yet, while confronting such a heavy topic, this novel also manages to balance the darkness with a fair helping of humor as well.
What I'm Reading This Week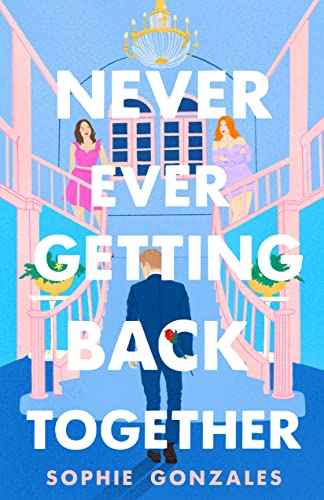 Never Ever Getting Back Together by Sophie Gonzales
Life Ceremony by Sayaka Murata
Cult Classic by Sloane Crosley
The Secret Lives of Church Ladies by Deesha Philyaw
Spare by Prince Harry (yes, just like everyone else)
Want to read books from this newsletter? You can, for free! Get three free audiobooks with a trial to Audiobooks.com. Claim your 3 free audiobooks now!
Monday Memes
Okay, my ghost lovers out there. Do you love ghosts, or do you love ghosts?
And Here's A Cat Picture!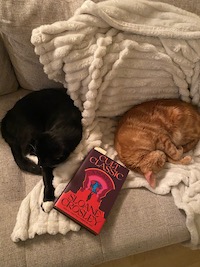 This was my vibe this weekend: reading Cult Classic by Sloane Crosley while hanging with these cats. I feel like it's set me up for a good week ahead. Are you feeling that?
Hopefully, your week is fabulous, and I'll catch you on Thursday!