Hey YA Readers!
I hope you're staying safe during this wild wave of weather across the U.S. and Canada (and if you're elsewhere, I hope it's not wild there!). We lucked out here in Chicagoland when it came to the blizzard last week, though the temperature drop was real. I write this to you now where we're expecting it to be 50 degrees. I don't know about you, but these extremes are pretty terrifying.
It's the last newsletter of 2022, and like this week, we'll be taking next Monday off. Let's dive into this week's new releases, followed by some YA news. Grab your favorite cuppa, a cozy blanket, and dive on in.
Bookish Goods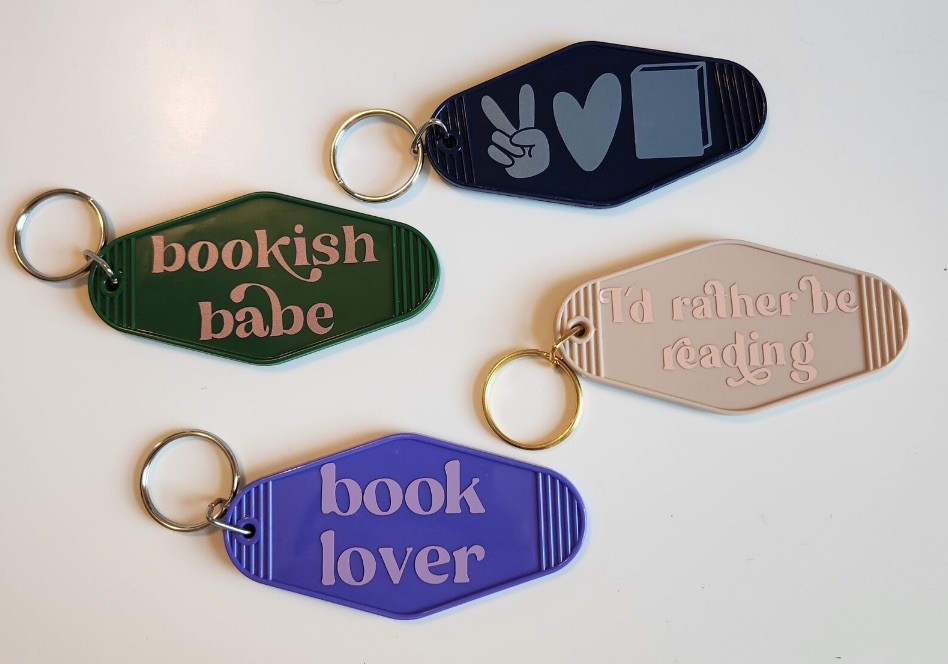 I love the vintage style of hotel keychains — I've got one myself — and pair it with the retro colorways and bookish sayings? I'm all in. I'm loving the green and pink combo with the "book lover" language. $10.
New Releases
One book hit shelves this week in YA world, which you'll see below. Next week…is off to a start, y'all. January is seeing some mega release dates, which means you'll have so much good reading coming. We'll only cover a couple of titles but I'll have the giant roundup of winter releases ready for you.
You may need to toggle your view to grab the paperback edition of this week's new release.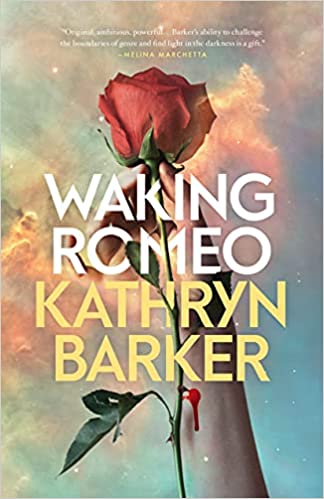 I don't know about you, but I think a science fiction take on Romeo and Juliet sounds like a blast. Barker's novel is out in paperback today and explores the question of what happens if we could time travel forward…but some families would be chosen to stay in the now. Romeo is in a coma and Juliet wants desperately to wake him. She's been estranged from her family because of her romance with him, and now, as a stranger arrives and has a mission for Juliet, she begins to wonder what it is she truly wants.
Also, this cover is excellent, isn't it?
For a more comprehensive list, check out our New Books newsletter.
Celebrate your New Year safely, and if you're the kind to celebrate the first day of a new calendar year with a book, I hope it is a good one.
See you Saturday for some deals and on Thursday with some YA book releases and book talk.
— Kelly Jensen, currently reading Whiteout by Tiffany D. Jackson, Nicola Yoon, Angie Thomas, Nic Stone, Ashley Woodfolk, and Dhonielle Clayton