Welcome to Read this Book, a newsletter where I recommend one book that needs to jump onto your TBR pile! These books come from all sorts of different genres and age ranges. This week, we're talking about one of my favorite published serial stories.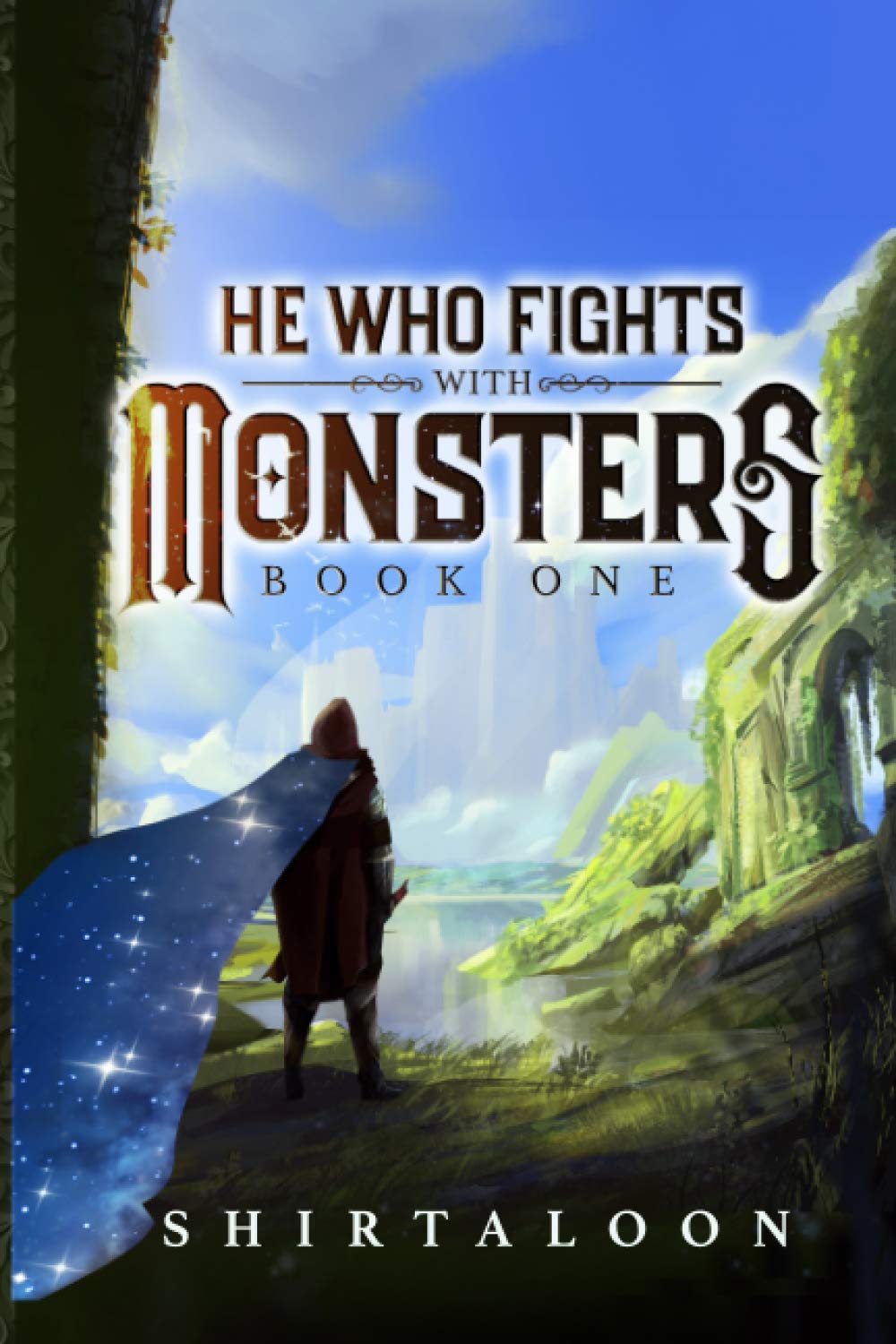 He Who Fights with Monsters is an online serial bound into volumes that roughly follow different story arcs. It's also a LitRPG, a type of fantasy novel where the story centers around a character who is conscious that they have entered into a video game-like world.
Jason Asano is a Japanese Australian 20-something who finds himself sucked into another dimension. Before he realizes it, he wakes up without a stitch of clothing on, interrupting a ritual of human sacrifice. The people he saves take him in and introduce him to the incredible world around him, full of adventurers there to protect the people from the scores of monsters that plague the land.
To survive, Jason must work to gain new abilities and level up to become more powerful so he can take down even stronger monsters. Of course, he also wonders how on earth he ended up in a different world, and will he ever be able to get back home?
Jason is bitter, angry, and sarcastic. He uses humor to mask the difficulties he experienced growing up as a biracial kid whose parents ended their relationship in a messy divorce. What's worse, his brother married his ex-girlfriend, disregarding Jason's feelings for her. Now he's not even sure if he even WANTS to go home. He distracts himself from these big questions by killing monsters and celebrating his victories with his friends. But how long can he ignore the bigger questions about his very existence in this new world when forces beyond his control begin closing in on him?
Before reading He Who Fights with Monsters I didn't know what to expect from it. I was assigned to listen to the audiobook for a work thing, and I fell head-over-heels in love with this story. There's the video game aspect, which was nothing like I'd ever heard of before. And Heath Miller's performance of the audiobook had me mesmerized after just the first 10 minutes.
This type of story is a little different, and I would have never picked it up for myself. But I'm now currently listening to Volume VIII, and I still adore listening to it. The first audiobook is almost 30 hours long, which might seem intimidating, but I still wanted more of Jason's story, so I went out and bought the next two volumes of the audiobook.
Want to read books from this newsletter? You can, for free! Get three free audiobooks with a trial to Audiobooks.com. Claim your 3 free audiobooks now!
---
That's it for this week! You can find me over on my substack Winchester Ave or over on Instagram @kdwinchester. As always, feel free to drop me a line at kendra.d.winchester@gmail.com. For even MORE bookish content, you can find my articles over on Book Riot.
Happy reading, Friends!
~ Kendra