Hey YA Readers!
I hope this new week, the last "full" work week of the year in the U.S., treats you well. If it's not, here's your reminder to treat yourself well. Say no to something. Say yes to a hot cup of chocolate in the middle of the day. Sleep in a little extra where you can and know that tossing a gift in a gift bag instead of expending energy to wrap it is perfectly fine. In my house, we've been using the same gift bags for this purpose since the dawn of time, and one of the fun traditions of our gift exchange has been "who got this bag ten years ago on its first go around," where you peel off the gift tags to discovery.
If you're in full on planning for the new year mode, here's your reminder to consider taking part in Book Riot's 2023 Read Harder Challenge. These 24 tasks can be completed through the new year as you read your way into new, exciting titles on your TBR…and titles you've been unaware should be on your TBR.
Let's dive into this week's new books, plus a look at a handful of books that celebrate a classic word game.
Bookish Goods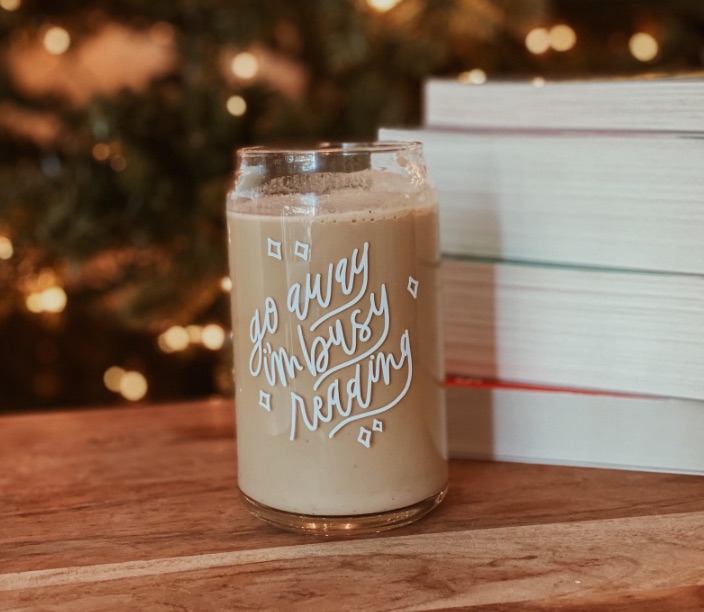 Are you an ice coffee drinker (or iced beverage drinker, period)? You'll want to build up your collection of bookish glassware beyond the world of mugs, and this "go away, I'm busy reading" option is a solid one. $14.
New Releases
Same song as the last few weeks, my friends. It's slow time in publishing, so the options from which to choose this week in new releases are slim. You can see the entire slate of new hardcover releases in YA over here, and below are the only two hitting shelves. Later this week, you'll get to meet the single new paperback (and it's a good one!).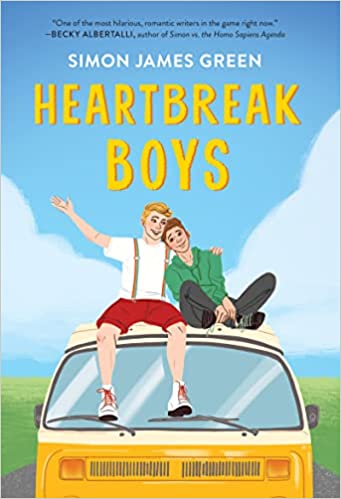 So Jake and Nate's ex-boyfriends decided to fake that they're doing well post-breakup. Their exes are together and sharing on Instagram how ~perfect~ their relationship is.
Naturally, Jake and Nate decide they're going to get back at their exes and pretend to have the best summer ever. They'll hit the 'Gram too with incredible photos of their perfect road trip. It's a big scheme to make everything look like it's going great and the two of them are are mourning the loss of their relationships.
What they won't talk about is how they're stuck in a van with Nate's annoying parents and younger sister. Nor how they actually haven't talked to each other in years.
Nor…how they might be falling for one another. A hilarious road trip meets social media hijinks rom com.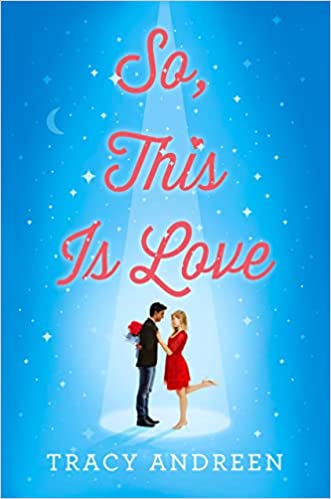 Technically, this is a sequel to Andreen's debut YA romance So, This is Christmas, but it sounds like you can read this one as a stand alone.
Finley and Arthur had one magical Christmas Eve kiss, but now that they're both back at Barrington Academy — aka "the real world" — they don't know where they stand with each other. Are they a thing? Are they not a thing?
This one's described as a romantic comedy perfect for Valentine's Day reading.
For a more comprehensive list, check out our New Books newsletter.
Riot Recommendations
There are a flippity-jillion "holidays" that happen, aren't there? A lot of these are celebrations of the start of something or they're ways to bring attention to a cultural moment or event; some of them are conveniently made for social media. What I love about the plethora of these holidays — real or not — is they give me such a nice way to highlight books on a theme or topic that go together in neat and unexpected ways.
December 21 this year is "Crossword Puzzle Day." It honors the creation and publication of the first crossword puzzle by Arthur Wynne in the New York World newspaper in 1913.
Despite being quite a niche topic, there are a couple of YA books where crossword puzzles play a key role in the plot. Let's take a look.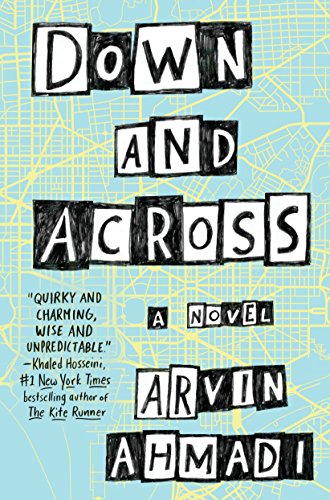 This book follows an Iranian-American boy who doesn't want to do everything his parents want for him. Instead…he wants to find his way on his own. This might involve running away from his responsibilities, learning how to write crossword puzzles, and sneaking onto Georgetown's campus to meet with a professor who researches grit. Grit, Scott reasons, is something he lacks and thinks might help him figure out his life.
As you can piece together, it is grit that gets Scott to that place of figuring out who he is and what he wants outside of his parents' expectations.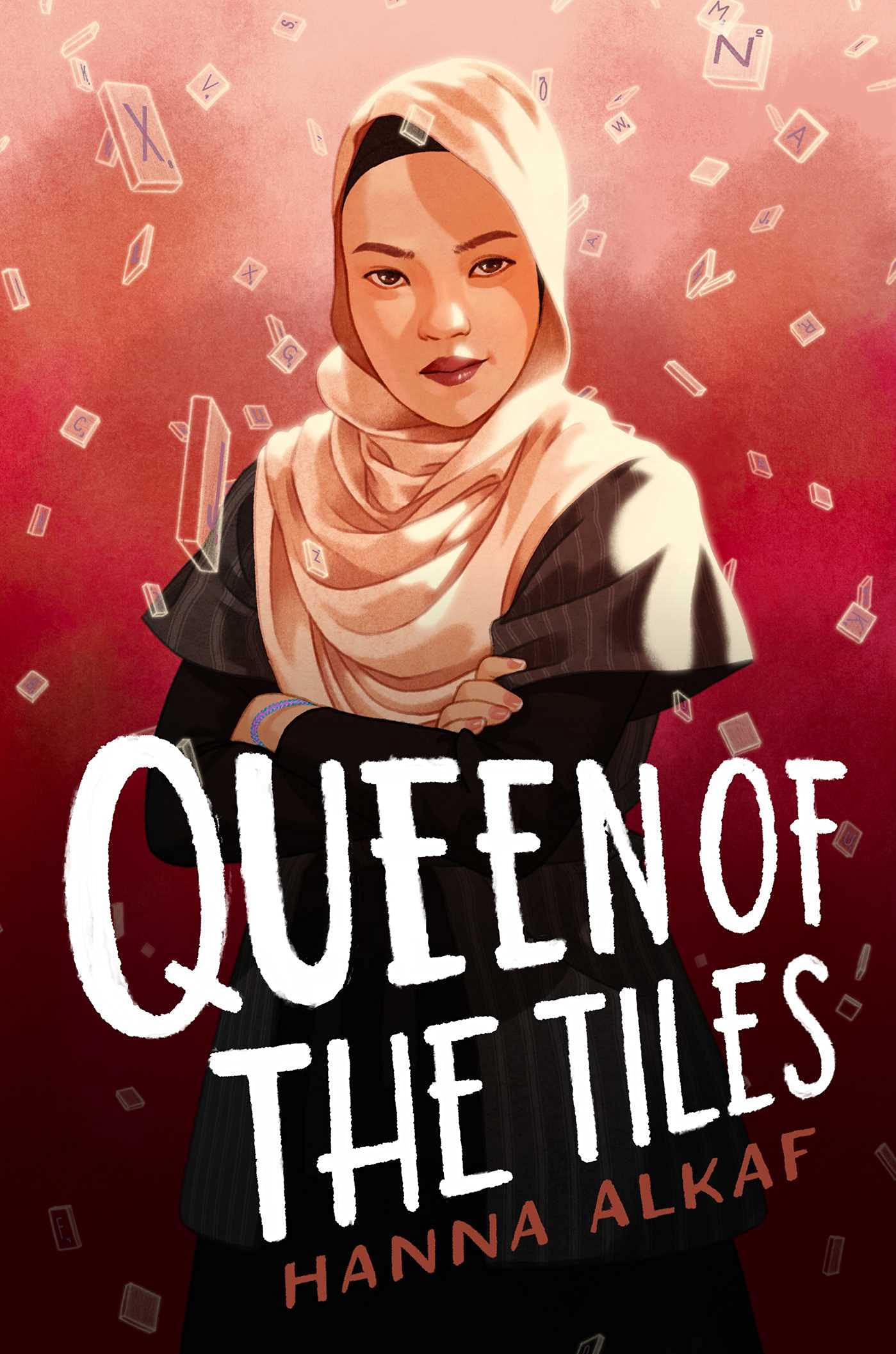 I know that Scrabble is not the same thing as a crossword puzzle, but if you want to nerd out for a second: this history of the game Scrabble will lead you back to its initial iteration, a game called Criss Cross Words, which was inspired by crosswords. Because there aren't many YA books dealing in crosswords exclusively, I'm popping in this awesome Scrabble themed read.
Last year, the reigning Scrabble champion dropped dead during the start of the competition. This year, Najwa returns to that competition determined to not only find out what happened to her best friend, but to also show her Scrabble playing skills. Dig into twisty, sometimes toxic, friendships, a clever and imperfect main character, and tremendous word nerdery.
Bonus recommendations: Erin Entrada Kelly's You Go First is a middle grade novel, but if you're into word games, it's another excellent Scrabble-themed read. And coming out in spring is a YA graphic novel called Nervosa by Hayley Gold, which follows a girl struggling with disordered eating who is a crossword puzzle lover.
I am so grateful for your YA book nerdery. Thanks, as always, for hanging out.
We'll see you on Thursday for your paperback and YA book news.
Until then, happy reading!
— Kelly Jensen, who you can still find in the shell of what Twitter once was @veronikellymars.