Happy Tuesday, shipmates! It's Alex, here to say that we're well into December now, and I'm actually really pleased with how robust the new releases are, since December's normally a bit of a dry spot thanks to holidays. I'm really excited about all the books I've got lined up for you this week! Warmth and health to you, space pirates. I'll see you on Friday!
Book Riot's Read Harder Challenge is in its ninth year, with a set of 24 tasks that invite readers to expand their worldview through books. Read one book per task, or do some multi-tasking by counting one book for multiple tasks. It's all fine! The point of the challenge is to push yourself to expand your horizons. Thank you to Thriftbooks for sponsoring Read Harder 2023.
To find the tasks and subscribe to our newsletter for tips and recommendations, visit Read Harder 2023.
Let's make the world a better place, together. Here's somewhere to start: NDN Collective and Jane's Due Process.
Bookish Goods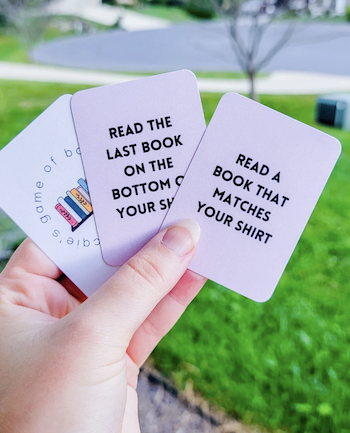 Here's a fun card game I found on Etsy to get you to work on your TBR. Pick a card, read the book it tells you to! I know a few people I might want to gift this to… $22
New Releases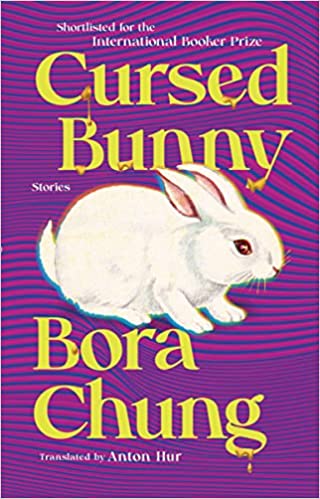 Cursed Bunny by Bora Chung, translated by Anton Hur
Bora Chung has never before been published in the United States; this English translation of a selection of her short stories includes speculative tales that blend horror, science fiction, and fairy tales in which the most mundane — everyday apartment buildings, furry woodland creatures — becomes a dangerous disguise for monstrosity.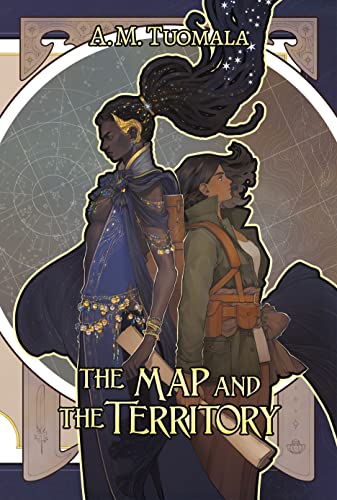 When a deadly earthquake shatters the port city of Sharis, one of those struggling for survival in its ruins is a cartographer named Rukha Marseen. With only her tools and her wits as means for survival, she stumbles across the wizard Eshu as he escapes a mirror pursued by hungry ghosts. Together, they travel across the continent together, trying to make it home. And together, they soon realize that the disaster in Sharis is but a part of something far larger. If they want to survive a world that seems headed for its end —and the wild god that now hunts them — they will need to rely on each other.
For a more comprehensive list of new releases, check out our New Books newsletter.
Riot Recommendations
Initially I was thinking, oh, December. Family time, so how about a family theme? But these books come more specifically together as "problems that your dead grandmother dumps on your plate."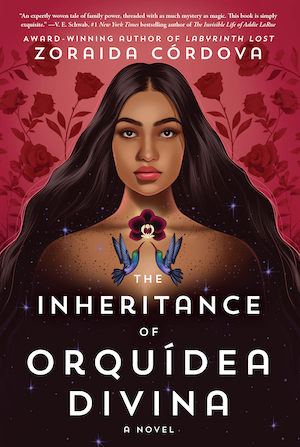 A perfectly normal midwestern family finds out that have a far-less-than-normal supernatural force coming after them…when the family's grandmother invites everyone to her house on the occasion of her death. And then instead of dying, she turns into a tree. Things only get stranger and more dangerous for the remains of her family from there.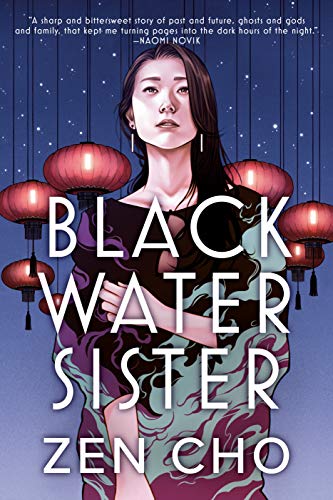 Jessamyn already has enough problems on her plate, between still being unemployed and also deeply in the closet, to go with the stress of moving back to Malaysia, a country she hasn't seen since she was a toddler, with her parents. So when she starts hearing the voice of her recently deceased grandmother, she does her best to ignore it. But then she finds out that Ah Ma was a spirit medium, and she's not going to leave Jessamyn alone. Because Ah Ma, it turns out, has a grudge against a businessman who offended the god she was a medium for, and she wants Jess to see it through.
See you, space pirates. If you'd like to know more about my secret plans to dominate the seas and skies, you can catch me over at my personal site.