Hello mystery fans! If, like me, you enjoy learning how things are done and also people being ridiculous, definitely check out Korea No. 1 on Netflix. Below I have for you two new releases, two excellent audiobooks from this year, and some news!
And if you want to join the Read Harder challenge in the new year: find the tasks and subscribe to our newsletter for tips and recommendations here!
Bookish Goods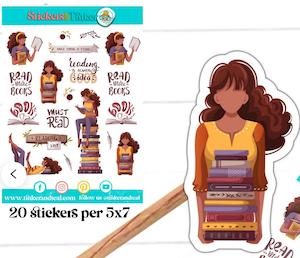 If you are already working on your 2023 planners/bullet journals and are looking for stickers I found these cute. ($4)
New Releases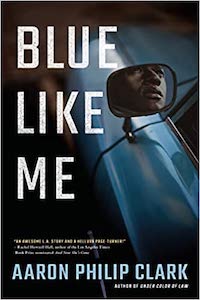 Blue Like Me (Trevor Finnegan #2) by Aaron Philip Clark
For fans of thrillers and PI crime novels! Trevor "Finn" Finnegan is ex LAPD, currently working as a PI for a lawyer. He's put on the case of tailing two cops, one of which was his old partner. But he's not given the reason behind the assignment and soon his surveillance turns into him witnessing the cops being shot, which complicates things even further for Finn… If you want to start at the beginning of the series, pick up Under Color of Law.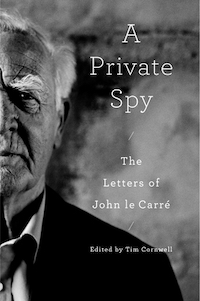 For fans of le Carré and reading people's correspondence! This is a collection of private letters, never publicly seen before, by the former MI5/MI6 spy turned author, John Le Carré. You'll read his correspondence with spies, actors (Ralph Fiennes), mentors (Vivian Green) authors (Philip Roth), politicians, museum curators, and more. His son Tim edited the letters, before his passing in June.
Looking for more new releases? Check out our New Books newsletter!
Riot Recommendations
It's been an exceptional year for audiobooks so I'm going to highlight some great productions.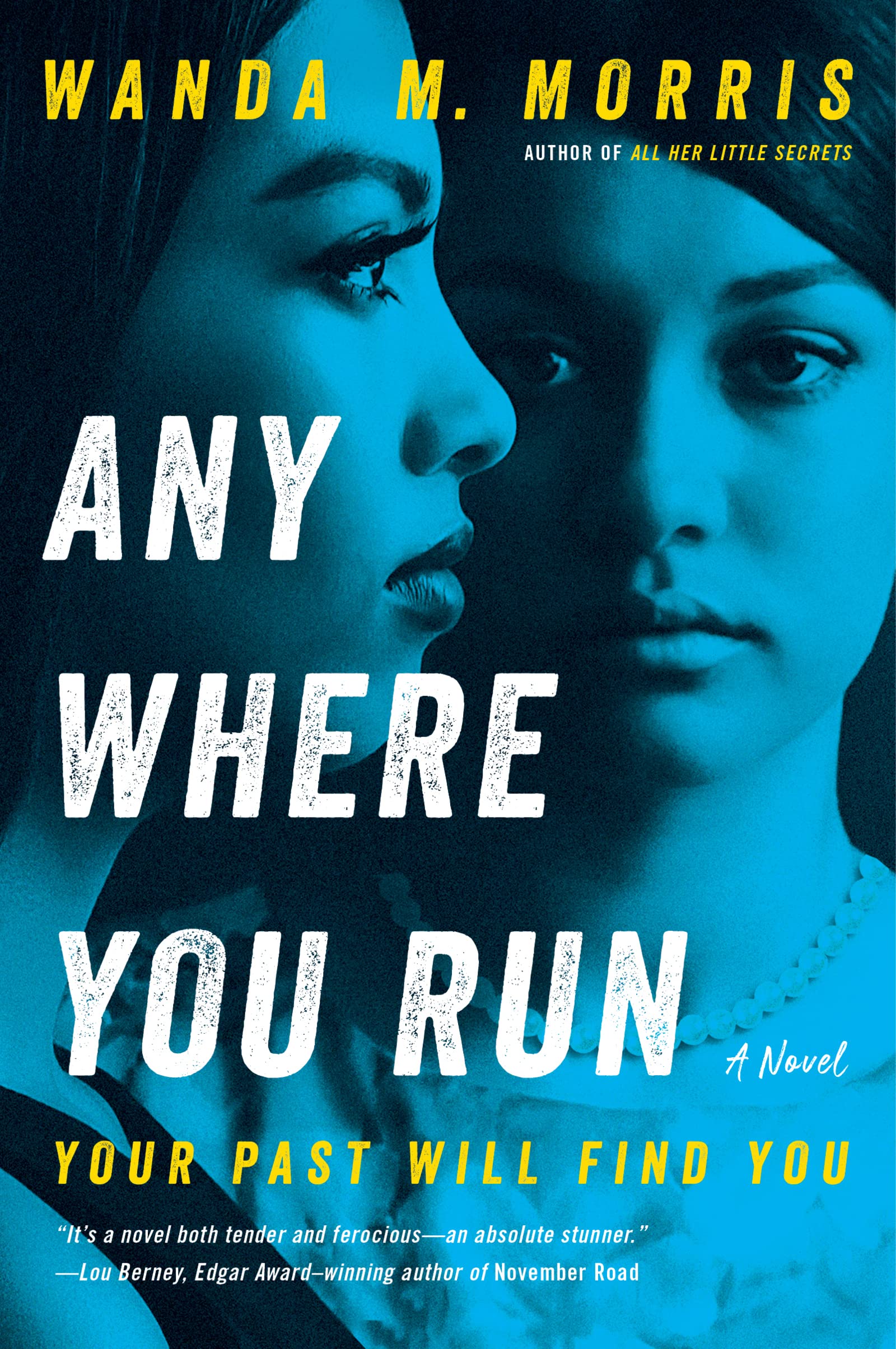 This is a fantastic historical crime novel with such wonderful character voice, enhanced even more by the great audiobook narrators: Janina Edwards, Shayna Small, and Adam Lazarre-White.
Two Black sisters from Mississippi are separately on the run in 1964. Violet flees with her wealthy white boyfriend after being assaulted and killing her assaulter. But she quickly dumps her boyfriend in the form of stealing his wallet and going off on her own. His response? To hire a man in need of money to find her. Violet's sister Marigold is already dealing with enough issues–pregnant by a man who left, in an abusive relationship, and working to secure Black residents the right to vote. When she realizes that the police search for Violet is a target on her back, too, she also flees. As each sister tries to outrun their past, neither knows someone has been hired to find Violet, because she may have accidentally taken more than just a wallet…
This is easily one of my favorite reads this year and I look forward to anything Wanda M. Morris writes next.
(TW sexual assault, not graphic/ mentions maternal mortality/ mentions child abuse/ domestic abuse/ miscarriage/ lesphobia)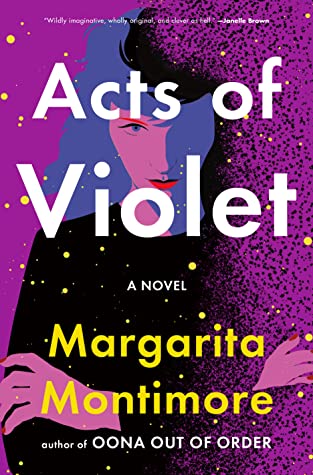 This is a multi-cast narration that is a family drama, a missing person mystery, and a fictional true crime podcast, all brilliantly narrated to the point of making you forget you're reading a book rather than a very real true crime podcast.
Ten years ago Violet Volk, a famous magician, disappeared. A podcast has decided for the ten year anniversary to focus on Violet, her disappearance, and all the speculation that has come since. Being part of the wild theory and speculations Violet's sister Sasha wants nothing to do with the podcast, no matter how much the host hounds her. Through podcast transcripts, interviews, and Sasha's current life, we get to know the sisters now and then.
Full cast: Brittany Pressley, Amy McFadden, Dan Bittner, Fred Berman, Hillary Huber, Johnny Heller, Katharine Chin, Ramon de Ocampo, Suzanne Toren, Alejandro Ruiz.
(TW mentions past teacher physical abuse of child/ briefly recounts groping assault/ brief mention of domestic abuse case/ brief mention of past suicide attempt, detail/ past mother with terminal illness, not graphic)
Watch Now
Slow Horses season 2 on Apple TV+: The spy thriller about a group of spies ousted from MI5 — based on the series of the same name by Mick Herron — is back with its second season! If you like dark humor and edge-of-your-seat plots, the first season was great. The cast includes Gary Oldman and Kristin Scott Thomas and you can watch the season 2 trailer here!
News and Roundups
What is The Confessions of Frannie Langton based on? The real inspiration behind the ITVX period drama
Our critic's picks: The best mystery books of 2022
Alfred Molina on his Three Pines detective: "His superpower is empathy"
Tom Clancy's Jack Ryan season 3 trailer sees John Krasinski on the run
More People Need to Watch This Gripping, Witty Mystery on Prime Video